Knicks Historic Win Over Raptors Sparked by 'Explicit' Locker Room Outburst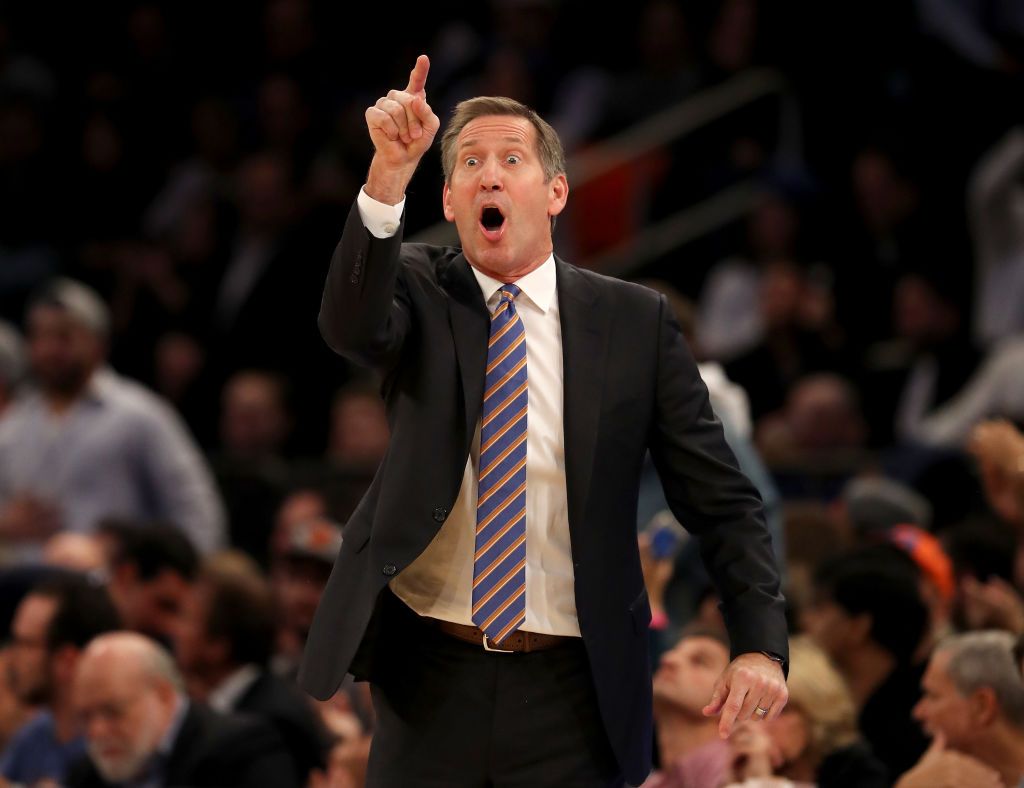 When the New York Knicks headed to the locker room 58-49 down to the Toronto Raptors at halftime, head coach Jeff Hornacek wanted to make his feelings clear.
Hornacek was unhappy with the team's effort on defense, and unleashed what is said to have been an explicit rant at his players—particularly shooting guard Courtney Lee.
"We came in here, we watched film and coach kind of got on me. I really didn't like what was being said," Lee said, as quoted by ESPN. "[It was] a little explicit. I don't think I can repeat what he said to the media. But we exchanged words, and we went from there."
And they went with the effect Hornacek had hoped for. In the third quarter, they outscored the Raptors by 31 points which included a stretch of scoring 28 unanswered points. In the end, the Knicks triumphed 108-100 in what was a historic win over Toronto.
Newsweek subscription offers >
Much of the credit for such impressive numbers—the plus-31 margin in the quarter was the Knicks' biggest in a quarter since 1954-55, according to ESPN—was given to the conversations that took place at halftime.
Related: Kristaps Porzingis is thriving in his new role at the Knicks
"Just a lot of us guys just coming in at halftime and letting it be known that we can't make mistakes like that on defense," said Tim Hardaway Jr. "A lot of us were tentative."
Kristaps Porzingis added: "We had some stronger words for each other, and we talked about stuff that we wanted to do better and we came out in the second half and played like a different team."
Newsweek subscription offers >
Porzingis managed 22 points and 12 rebounds on the night, a far better return than the 3 for 13 shooting he produced during the Knicks' 107-84 defeat at the Air Canada Centre on Saturday.
The 22-year-old Latvian said he is enjoying his new role at Madison Square Garden and has become the face of the franchise. He insists there is less pressure on the Knicks this season—which has seemingly helped.
The Knicks are up to fifth in the East and looking like a team that could be in the playoffs by the end of the season.
Knicks Historic Win Over Raptors Sparked by 'Explicit' Locker Room Outburst | Sports