New York Lawmaker Who Participated in Pfizer Vaccine Trial Describes 'Minimal' Side Effects, Says It's 'Worth the Peace of Mind'
New York state Senator Brad Hoylman is encouraging people to get vaccinated against the coronavirus because, in his experience, the upside outweighs any negative aspects of the inoculation.
Hoylman participated in a Pfizer vaccine trial, in part because, as a lawmaker pushing for people to be vaccinated, it was a way of him putting "my money where my mouth is," he told Fox Business' Maria Bartiromo on Monday.
He said that he had "minimal" side effects, including fever, chills and some aches, but that it was worth the "peace of mind" knowing he was protecting others and contributing to the fight against the pandemic.
Pfizer's vaccine, which it said last week has about a 90 percent efficacy rate, is a promising move forward in helping to curb the outbreak, while a vaccine from Moderna has shown an efficacy rate of 94.5 percent, the company said on Monday. These numbers are way above the 50 or 60 percent threshold Dr. Anthony Fauci, the nation's top infectious diseases expert, has said he wanted to see in a vaccine.
Hoylman said it was important for legislators to "make it clear to the public" that Americans need to take the vaccine. "I'm very confident this is going to help us defeat the virus," he said. "We need an efficient distribution plan to actually get the vaccine to states so their citizens can have access to the vaccine."
Newsweek reached out to Hoylman for comment but did not receive a response in time for publication.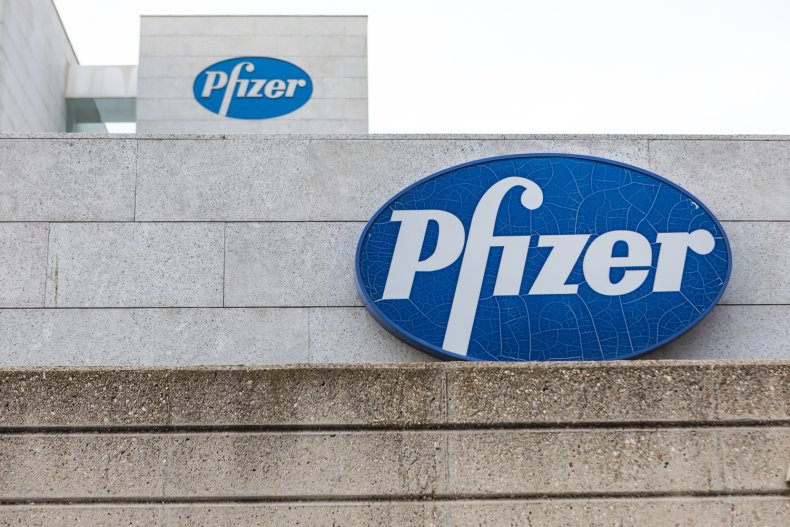 Under Operation Warp Speed, a Trump administration program aimed at getting 300 million doses of a vaccine by January 2021, vaccine development has moved forward at an unprecedented speed. President Donald Trump, who has long touted the government's ability to get a vaccine to people quickly, said this past Friday that his administration would work to secure an emergency use authorization for the Pfizer vaccine "extremely soon" and then coordinate its distribution.
"The vaccine will be distributed to front-line workers, the elderly and high-risk Americans immediately," Trump said. " It will be...a matter of weeks. Any schedule that I said, we're going to be far ahead of that."
Vaccinating elderly and high-risk individuals, Trump added, will "effectively end this phase of the pandemic and allow seniors to reclaim their golden years." By April, he predicted, the vaccine will be available to people nationwide.
The president also went after New York Governor Andrew Cuomo, who told Good Morning America last week that he thought the administration's distribution plan was "flawed" because its use of private providers would "leave out all sorts of communities." Cuomo called it "bad news" that Pfizer's vaccine could be available two months before President-elect Joe Biden takes office, and on Sunday he said he may take legal action over the plan.
Polls show the American public is divided about getting vaccinated against COVID-19. Hoylman told Bartiromo it was "important" for the public to know the symptoms he experienced, saying they weren't "too different" from those associated with a flu shot or the shingles vaccine. The state senator said his symptoms were "mild" and went away "within 24 hours."
"I feel great now, and mostly I feel great because of the peace of mind," he said.