New York Lawmakers Open Door to Billions in Revenue With Recreational Marijuana Deal
New York officials have reached a deal on marijuana legalization, opening the door to billions in revenue.
State lawmakers and Governor Andrew Cuomo have agreed to allow the recreational use of cannabis for residents 21 and over, according to The New York Times. One estimate of the cannabis market in New York, commissioned by the New York Medical Cannabis Industry Association, is $4.6 billion, with the expectation it will grow to $5.8 billion over the next six years.
While the final text of the bill was still being worked on, those familiar with the negotiations told the Times it could pass the Democratic-controlled Legislature as soon as next week. New York legalized medicinal marijuana in 2014.
If passed, the Empire State would become the 15th state to legalize marijuana for adult recreational use. During the 2020 elections, New Jersey, Arizona, South Dakota and Montana became the latest states to legalize marijuana for recreational use.
Cuomo hinted that a deal to legalize cannabis was in sight during a virtual press conference on Wednesday. "We're close, but we've been close three times before," the Democratic governor said.
Cuomo also made it clear Wednesday that passing marijuana reform by the time the state's budget is completed was "essential." New York's budget deadline is April 1.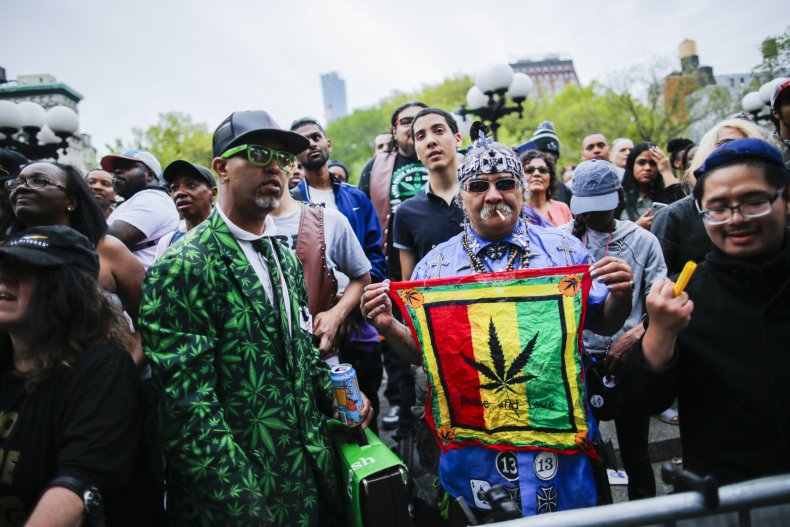 Marijuana reform advocates celebrated reports of a legalization deal in New York. Chris Walsh, an industry analyst and CEO of Marijuana Business Daily, called it "a massive development."
"This will create several billion dollars in sales and tens of thousands of new jobs in the coming years," Walsh said in a statement. "There will be opportunities for small and large businesses, existing medical marijuana companies and social equity applicants. Just as importantly, this will ratchet up the pressure on federal lawmakers to push through reform and pave the way for other states to legalize."
Under New York's plan, a significant portion of licenses and a percentage of the revenue from marijuana sales would prioritize minority communities and those most affected by cannabis prohibition.
The legislative deal reached would also allow delivery of the drug and permit "consumption sites" where marijuana could be consumed. Residents would also be permitted to cultivate up to six marijuana plants at home, indoors or outdoors, for personal use.
Newsweek reached out to Cuomo's office for further comment on the marijuana legalization deal but did not hear back before publication.