New York Lotto Numbers, Results for 8/28/19: Did Anyone Win the $9.5 Million Jackpot on Wednesday (Last) Night?
The New York Lotto jackpot reached $9.5 million on Wednesday (August 28), but did anyone win big?
The winning numbers on Wednesday were: 01, 05, 06, 07, 16, 48 and the bonus number 25.
According to the New York Lotto website, there were no winners of the $9.5 million first prize, nor the $68,670 second prize. 11 players did take home the third prize cash payout of $1,032, however.
A further 1,008 players each won $12 and 17,866 players won $1.
The New York Lotto jackpot now increases by $300,000 to $9.8 million for its next draw on Saturday, August 31.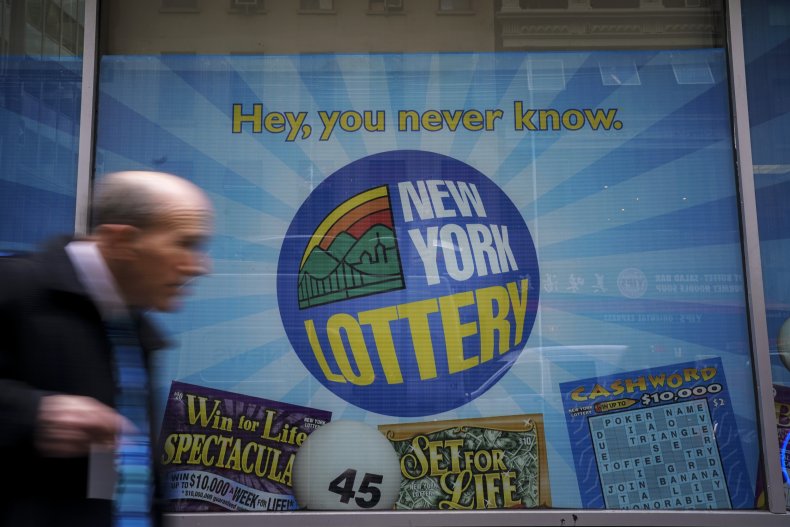 How to play the New York Lotto
New York Lotto draws take place each Wednesday and Saturday night.
New Yorkers can purchase their tickets at their local store until 11 p.m. ET on draw nights, with the draw taking place at 11:21 p.m.
The lotto draw airs on the following channels across New York:
Binghamton: WICZ, Channel 40
Buffalo: WUTV, Channel 29
Capital Region: WRGB, Channel 6
Capital Region: CW, Channel 15
Elmira: WETM, Channel 18
New York: WABC, Channel 7
Plattsburgh: WPTZ, Channel 5
Rochester: WHAM, Channel 13
Syracuse: WSTM, Channel 3
Syracuse: WTVH, Channel 5
Utica: WUTR, Channel 20
Watertown: WSTM, Channel 3
Watertown: WTVH, Channel 5
Unlike other lotteries in the U.S., the New York Lotto offers two plays for $1. You can play up to 10 times for $5.
According to the New York Lotto website, the chances of winning a prize by playing the lotto are 1 in 46.02. The odds of winning the jackpot—that is matching all six numbers—is 1 in 45,057,474. On a $1 play, which allows for two games, the odds are 1 in 22,528,737.
The odds of winning second prize—achieved by matching five of the six lottery numbers as well as the bonus seventh number—is 1 in 7,509,579, or 1 in 22,528,737 with a $1 play.
According to the New York Lottery, all profits from ticket sales go toward funding New York State K-12 public education, which is education for children of a kindergarten age through to 12th grade.
The lottery claims it has raised $64 billion to educate New York's children since 1967.
New York Lotto millionaires
In July, the New York Lotto said that a lucky Bronx man had won its May 29 jackpot of $16.4 million. The man accepted his prize in a one-time payment that amounted to $7,562,582 after taxes.
The winning numbers were 6, 12, 15, 24, 31, 42.
The unnamed millionaire told the Lotto that he had been playing the lottery since the mid-1980s and played numbers that were dear to his mother.
The man plans to take a long European vacation with his money, as well as investing some of his newly won money to provide for his family.