New York Lotto Numbers, Results 06/19/19: Did Anyone Win The $3.5 Million Jackpot Last (Wednesday) Night?
The New York Lotto jackpot on Wednesday night stood at $3.5 million. But did anyone take home the big prize?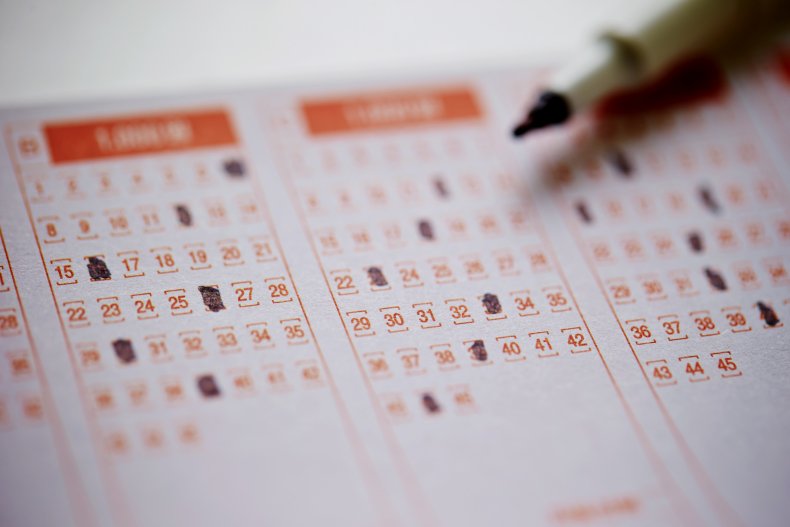 According to its website, the winning numbers for June 19 were 14, 23, 24, 50, 56 and 58, with the bonus ball 38. However, there were no winners of the jackpot or the second prize of $232,330. Two New Yorkers took home the third prize winnings of $6,098 each.
You can check your numbers on the New York Lotto website.
The next estimated jackpot is $3.8 million. The draw takes place on Saturday, June 22 at 11:21 p.m. EDT.
What Are The Odds Of Winning The New York Lotto?
The overall odds for winning the New York lottery is 1 in 46.02. To match six numbers the odds are 1 in 45,057,474, and 1 in 22,528,737 for a $1 play.
For each Lotto draw, 40 percent of the sales is allocated as prize money, with 75 percent of that being used for the jackpot. The remaining prize money is used to pay out the other prize levels.
As with the Mega Millions and Powerball, New York Lotto winners can elect to receive winnings in either annuity payments or a cash sum. Those who select annuity payments receive one initial payment and 25 annual installments.
How Do You Play The New York Lotto?
New York Lotto tickets can be purchased at your nearest retailer. When selecting numbers, players can choose "Quick Pick", which will choose random numbers for you, or you can choose your own numbers. Choose six numbers from 1 to 59, which you can find in the 10 game panels of each play slip.
There is also a "Bonus number." This seventh number determines the second prize winner. To win the second prize, you must match five of the six numbers drawn, plus the Bonus number.
Each game is $1 for 2 game panels. You can play up to $5 for 10 games on a play slip.
All the profits from the sale of New York Lotto tickets, which has been over $64 billion since 1967, go toward funding for New York State K-12 public education. Retailers also benefit from the New York Lotto as they receive commissions on ticket sales.
Where Can I Watch The New York Lotto Live?
You can watch live drawings on Wednesday and Saturday evenings at 11:21 p.m. EDT on the following channels:
Binghamton: WICZ, Channel 40
Buffalo: WUTV, Channel 29
Capital Region: WRGB, Channel 6
Capital Region: CW, Channel 15
Elmira: WETM, Channel 18
New York: WABC, Channel 7
Plattsburgh: WPTZ, Channel 5
Rochester: WHAM, Channel 13
Syracuse: WSTM, Channel 3
Syracuse: WTVH, Channel 5
Utica: WUTR, Channel 20
Watertown: WSTM, Channel 3
Watertown: WTVH, Channel 5