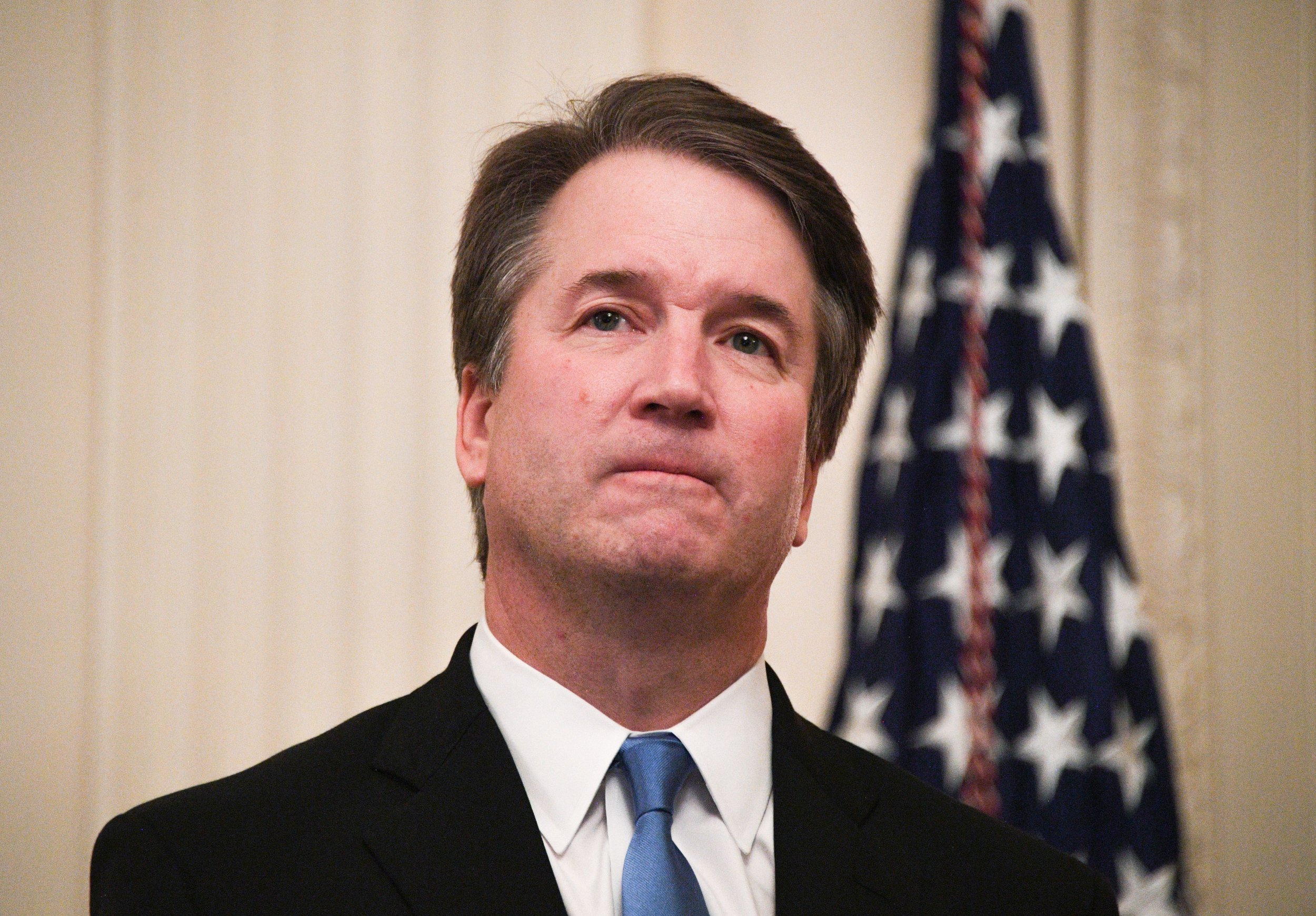 During the highly contentious debate to confirm Brett Kavanaugh to the Supreme Court, Ronald DeRisi allegedly expressed his disdain for his supporters by threatening to murder and assault two senators.
On Friday, the Eastern District of New York's Attorney's Office announced that DeRisi had been arrested and charged with threatening to murder and assault two senators in retaliation for their support of Kavanaugh. The senators who were the subject of DeRisi's alleged threats were not named.
DeRisi allegedly left more than 10 threatening voice messages on machines at the two senators' offices in an effort to discourage them from voting to approve Kavanaugh. Then, after the vote, the messages were left in retaliation for the senators supporting votes for the nominee.
In the first two messages left on September 27 for Senator-1, DeRisi said he had a "present" for the unnamed legislator.
"It's a nine millimeter. Side of your…skull," the attorney's office said the voicemail stated and concluded with, "Yeah, Kavanaugh—I don't think so."
A voicemail left for Senator-2 on October 6, the day of the vote, said, "You better pray this guy don't get in." A second voicemail left about an hour and a half later said, "I'm gonna get you."
Investigators identified DeRisi as the man allegedly leaving the threatening voicemails through phone records and by using voice exemplars. Voice exemplars are tests done to compare a person's voice to a recorded voice to determine if it is the same voice.
DeRisi, 74, was arrested in Smithtown, Long Island, on Friday, and following his arrest United States Capitol Police executed a search warrant and seized the telephone that was allegedly used to leave the voicemails.
"Representative democracy cannot work if elected officials are threatened with death for simply doing their job," United States Attorney Richard Donoghue said. "The First Amendment—the pinnacle of American achievement—protects debate, disagreement and dissent, not death threats."
Donoghue added that everyone dedicated to the rule of law will not tolerate people using violence and threats of violence to prevail in political disputes.
Capitol Police Chief Matthew Verderosa thanked investigators for addressing the threats promptly and the U.S. Attorney's staff for prosecuting the case.
United States lawmakers who supported Kavanaugh weren't the only ones being threatened with their lives. Before the vote, 53-year-old James Patrick was arrested for allegedly threatening to shoot members of Congress if they voted against Kavanaugh.
"I can tell it seems I will be sacrificing my life for my country. But I am ready and will know who needs to be killed after the vote to put Kavanaugh on the Supreme Court," Patrick wrote on Facebook. "I believe Democrats need to made to be afraid to do what they are doing right now and weak Republicans that do not vote for him need to pay with their lives."
Within hours of law enforcement being informed of the posts, Polk County Sheriff Grady Judd said officers responded and charged Patrick with writing a threat to kill or injure.