New York Man Charged With Price Gouging in First-Ever Defense Production Act Prosecution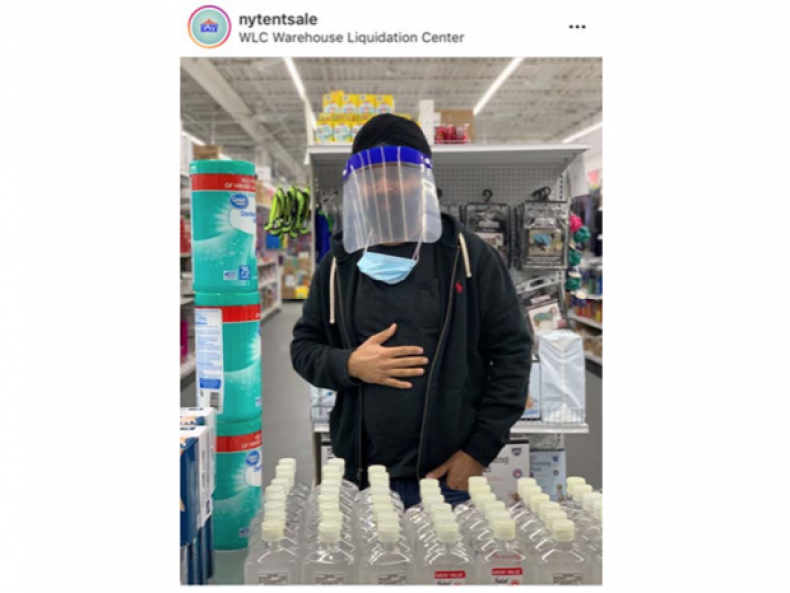 A New York retail operator has been accused by federal prosecutors of price gouging and hoarding critical medical equipment in what is believed to be the first-ever such prosecution under the Defense Production Act of 1950.
Amardeep Singh, 45, was named in a criminal complaint in Central Islip, New York, on Friday, subject to allegations that he collected masks, gowns and hand sanitizer in excess of the amounts he would need to run his sporting goods and apparel businesses.
Singh's attorney, Bradley Gerstman, fiercely contested the charges. Gerstman told Newsweek that he believes the provision of the law forbidding hoarding is being applied so vaguely that it effectively criminalizes being a retailer, an unconstitutional framework in his mind.
If convicted on the charges, Singh faces a potential $10,000 fine and up to one year in federal prison.
The Defense Production Act is a powerful Korean War-era law that allows the government to control the distribution, production and usage of materials designated as scarce during times of emergency.
The law makes it a crime to accumulate "in excess of the reasonable demands of business" materials that have been designated as scarce—such as personal protective equipment (PPE)—a determination that was formally made on March 25. The same law also prohibits the sale of scarce items "in excess of prevailing market prices."
"The criminal complaint describes a defendant who allegedly saw the devastating COVID-19 pandemic as an opportunity to make illegal profits on needed personal protective equipment," Craig Carpenito, who leads the Justice Department's COVID-19 price gouging task force, said in a press release. "The Department of Justice and its partners will intervene whenever profiteers and scammers break the law by capitalizing on the public's fear to enrich themselves."
According to an affidavit submitted by Joseph Marcus, an investigator with the United States Postal Inspection Service, over a two-week period beginning in late March, Singh's businesses ordered 1.6 tons of face masks, 2.2 tons of surgical gowns, 1.8 tons of hand sanitizer, and over 250 pounds' worth of thermometers. The government believes that these purchases were excessive in relation to a "sneaker and apparel business."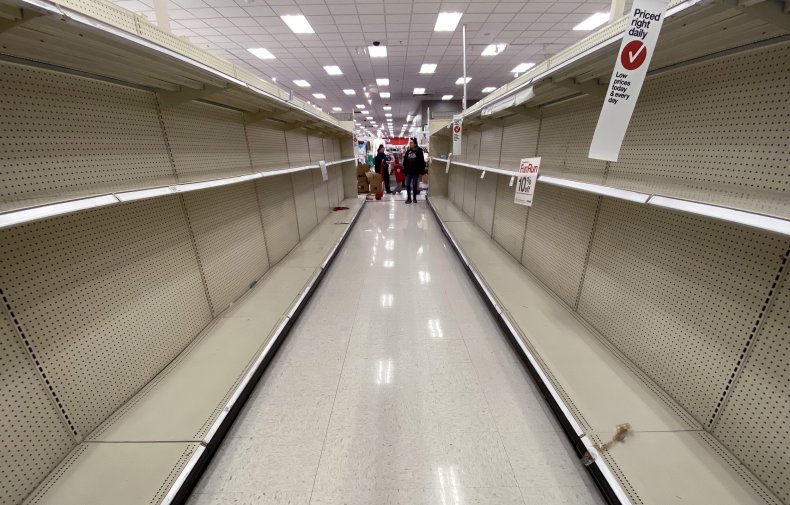 Federal agents discovered stocks of over 100,000 face masks and nearly 900,000 disposable gloves after searching Singh's warehouse and retail outlets.
Gerstman argued that, in building an inventory of PPE for sale, his client was performing a valuable public service. Because of Singh, front line workers in the area "had access to be able to go to a place and pick up these products," Gerstman said.
But prosecutors are also arguing that Singh sold these items at exorbitant rates. For example, they claim he resold 7-cent face masks for $1.00 each, a markup of around 1,328 percent. The hand sanitizer, they allege, was sold at a nearly 200 percent markup.
According to prosecutors, Singh sold off much of this inventory, at marked-up prices, to charitable organizations, such as the New York Foundation for Senior Citizens.
Gerstman disputed the government's calculations. "It's simply not true. They don't have the proper costs," he said.
According to him, the government has been unwilling to meet with Singh, who Gerstman says can provide evidence of input costs much higher than what the government has proffered, effacing allegations of price gouging. When queried, Gerstman said he could not provide an estimate of Singh's actual input costs, but he believed them to be "within reason" given that costs for emergency supplies "are going through the roof."
The U.S. Attorney's Office for the Eastern District of New York, where the case is being prosecuted, declined Saturday to comment about the case.
Singh was issued several citations as he began to engage in the PPE business in mid-March. The Nassau County Department of Consumer Affairs sent a notice to HottestFootwear.com, which Singh operates, for allegedly repackaging N-95 respirators into individual Ziploc bags before sale, a violation of state consumer protection law.
Six additional citations were issued over the ensuing weeks related to purported labeling and recall-management issues. Gerstman said that the inclusion of these allegations is a red herring, considering that they did not suggest to his client that he was running afoul of price gouging rules.
However, New York Attorney General Letitia James issued a cease-and-desist letter to one of Singh's businesses in early April, warning him against charging "unconscionably excessive prices," a violation of state price gouging laws.
In 2014, Singh and his family, who co-manage the businesses, were sued by former employees in federal court over allegations of wage theft. The class-action lawsuit was voluntarily withdrawn a couple months later.
Updated 4/26/20 to correct a typo.