New York Man Killed With Crossbow While Hunting a Skunk
A central New York man, 58, was killed while hunting with a friend in Cortland County on Friday. Police report that James R. Parker was struck with a crossbow bolt while he and his friend were attempting to hunt for a skunk, according to the Associated Press.
Paramedics were already attending to Parker at around 9 p.m. when New York State Troopers arrived on the scene. The other hunter called 911 from a home in Taylor, New York, near where they had been pursuing the skunk.
Early investigations into the matter indicate that Parker was accidentally shot by the other hunter. The man's name has not been revealed at this time.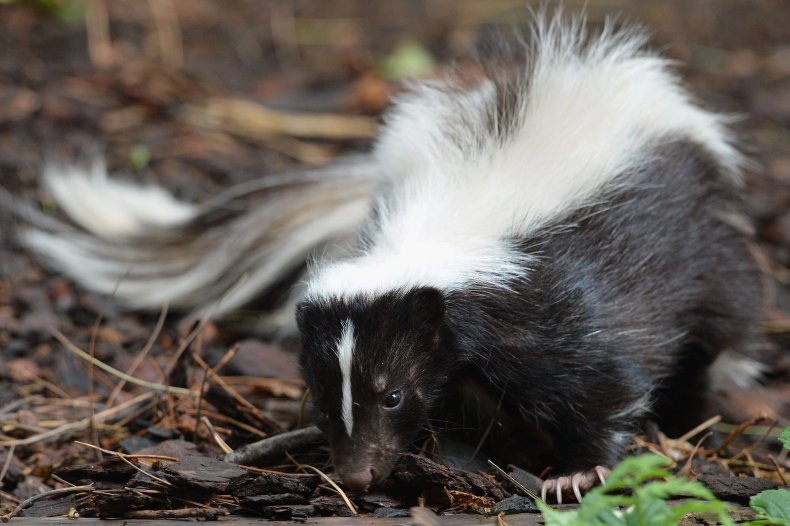 Newsweek reached out to the New York State Troopers for an update or comment on this story and received a press release detailing the established facts of the case.
Parker is not the only recent example of accidental hunting deaths.
A 52-year-old Alabama man was found dead in December 2020 after an accidental fall while hunting in the woods. He had reportedly been situated in a tree stand, an elevated platform used in hunting to achieve a wider view of an area, when he fell from the structure and died.
His family started searching the area after he failed to return home later in the day. After his body was found, police were called to the scene, where they eventually determined it to be a genuine accident with no foul play suspected.
"This man was doing everything right when it comes to hunting safety and a heartbreaking accident took his life," Sgt. Joni Money said at the time.
Charles Donivan, 48, took a similar fall from a tree stand while hunting in West Virginia last November and died after striking his dead on a rock. Donivan had been hunting with his son, who attempted to revive him with CPR. Unfortunately, he was gone before emergency responders arrived on the scene.
Another hunter was mauled to death by a grizzly bear in Alaska's Wrangell-St. Elias National Park and Reserve. The hunter had been at the park while taking part in a 10-day moose hunt. This was the first recorded instance of such a fatality at the park