New York Man Plotted to Blow Himself up at National Mall on Election Day Over 'Radical Political Beliefs'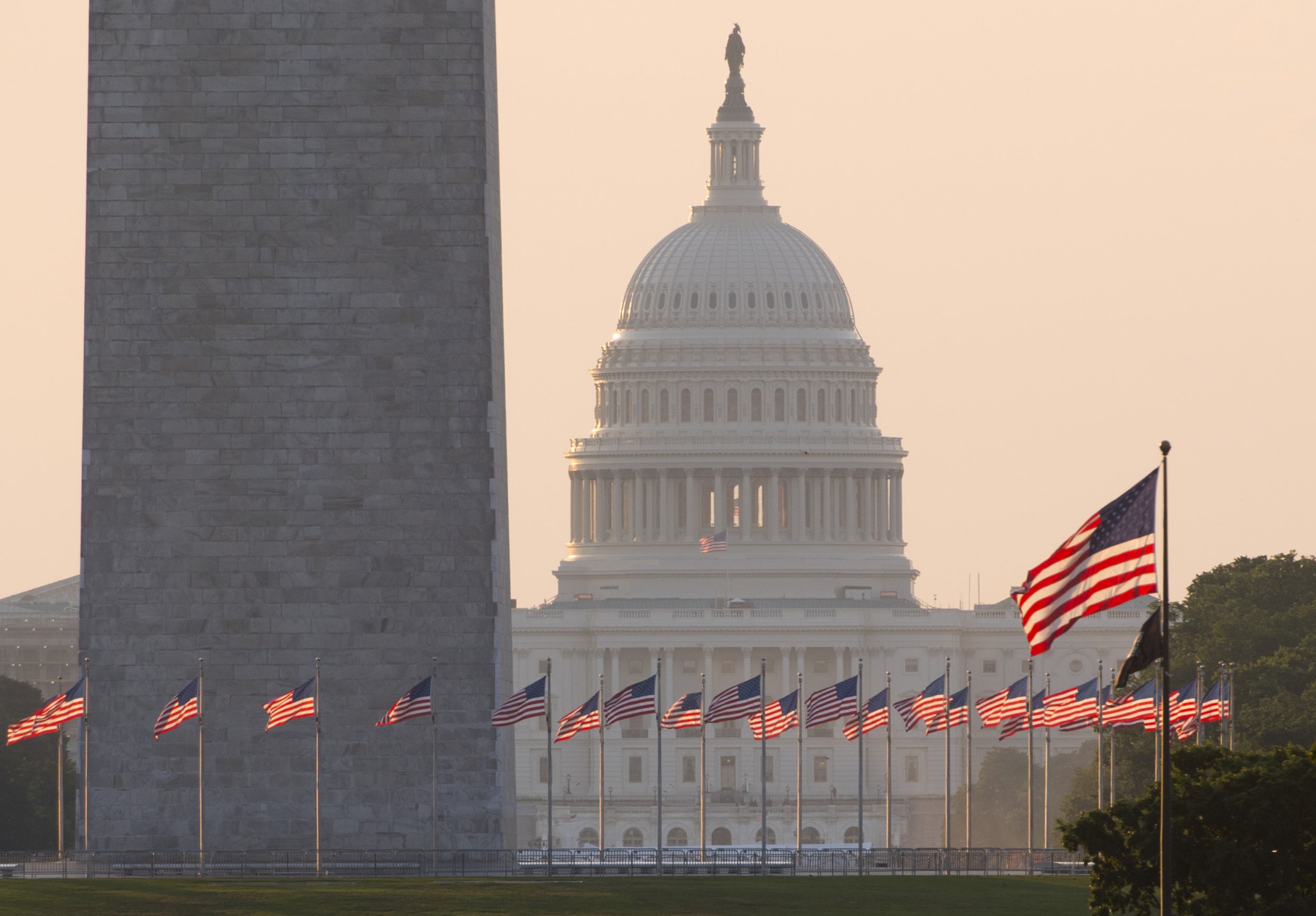 A New York man who allegedly wanted to detonate a bomb at the National Mall in Washington, D.C., on the day of the midterm elections was charged Wednesday.
Paul Rosenfeld, 56, of Tappan confessed to federal officials he was planning to detonate a device on November 6. Investigators said the motivation was to draw attention to his belief that politicians should be chosen at random—an ancient process known as "sortition."
Federal officials were tipped off to his plot by an unnamed individual in Pennsylvania who received letters and text messages, tracked back to Rosenfeld, in August and September. The notes said he was planning to construct an explosive device and set it off.
On Tuesday, a Rockland County judge authorized a search warrant for Rosenfeld's home. The same day, law enforcement stopped the suspect while he was driving. Rosenfeld agreed to answer a series of questions and was transported to a local police station.
A legal filing Wednesday, signed by FBI Special Agent Jonathan Welsh, said Rosenfeld waived his Miranda rights and confessed to the allegations related to the bomb threat.
Rosenfeld, the filing read, stated that he had ordered "large quantities of black powder" over the internet, which he then transported from a location in New Jersey back to his home. He said he made small explosive devices and conducted test detonations. He added that he acted alone.
The suspect said he installed components in the device to ensure he died in the blast, which was intended to take place in the nation's capital. Upon a search of Rosenfeld's home on Tuesday, agents found a seemingly functional explosive device weighing approximately 200 pounds. Law enforcement authorities said they also found a fusing system for triggering devices, as well as black powder.
According to NBC New York, Rosenfeld had no intention of hurting others and had no terrorism links. The publication identified the Pennsylvania-based text recipient as a reporter.
"As alleged, Paul M. Rosenfeld concocted a twisted plan to draw attention to his political ideology by killing himself on the National Mall in Washington, D.C.—risking harm to many others in the process," said U.S. Attorney Geoffrey Berman in a Justice Department release Wednesday. "Rosenfeld's alleged plan for an Election Day detonation cut against our democratic principles."
The National Mall is home to several major American tourist attractions and landmarks, including the Washington Monument, the U.S. Capitol and the Lincoln Memorial.
'Untold Destruction'
The suspect was charged with one count of unlawfully manufacturing a destructive device and one count of interstate transportation and receipt of an explosive. Both independently carry a maximum sentence of 10 years in prison, but the penalty decision rests with a judge.
"As alleged, Paul Rosenfeld planned to detonate a large explosive to kill himself and draw attention to his radical political beliefs," said William Sweeney Jr., assistant director of the FBI's New York division.
"Had he been successful, Rosenfeld's alleged plot could have claimed the lives of innocent bystanders and caused untold destruction. Fortunately, his plans were thwarted by the quick action of a concerned citizen and the diligent work of a host of our law enforcement partners."