New York May See A Large Spike In Coronavirus Cases At the End of April, Says Head of State Coronavirus Planning Council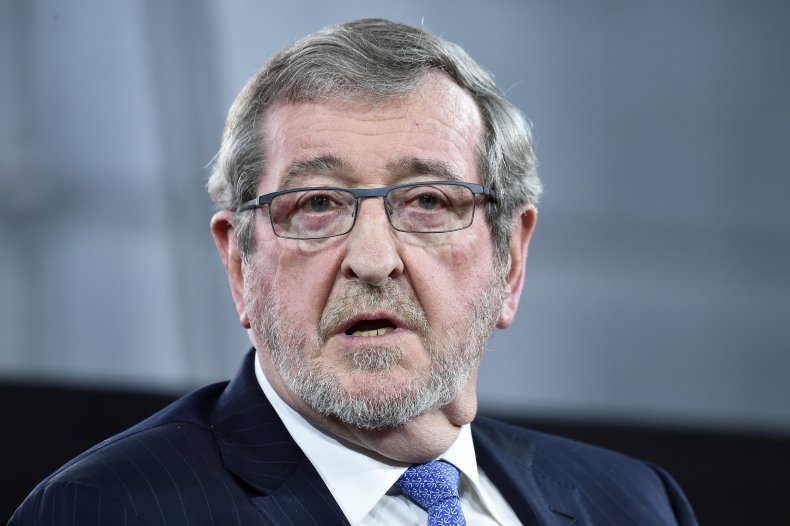 New York could see a large spike in COVID-19 cases at the end of April, the head of the New York coronavirus planning council said Tuesday.
"We haven't seen that spike in volume yet. Everybody suggests that sometime at the end of April that could be a possibility we see a large spike," Michael Dowling, the CEO of Northwell Health, said in an interview on CNN after he was asked when he believes hospitals will begin to see a dramatic increase in patients. "So that's why between now and then we obviously have to be as prepared as we can possibly be. That's what we are spending all of our time doing these days."
He also suggested that the responsibility to keep hospitals from becoming overwhelmed is "also connected to what the public does. It's not just the hospitals."
Dowling, who was selected by Governor Andrew Cuomo to work in tandem with Greater New York Hospital Association President Ken Raske to develop hospital "surge capacity," also said they have already begun asking hospitals what capacity they are able to create for when the volume of patients increases.
"Hospitals can create extraordinary capacity. So we are aggregating all of the potential bed availability that can be made available by all of the hospitals. Then we know exactly how many beds we will be able to have, which I believe will be a lot."
If hospital capacities are not enough, Dowling said New York would have to create facilities outside of them.
As for ventilators and equipment, Dowling said New York is working on acquiring more.
"We are doing everything possible right now using every resource that we can possibly find...to get the supplies we need. I agree that we do, in this country, have a shortage [of ventilators]...We are working very deliberately at the moment to make sure we have as many [ventilators] as we can get, the same with masks, the same with gloves, the same with gowns, etc," Dowling said.
According to the New York's Department of Health, there are 1,374 confirmed cases of the novel coronavirus in the state, 644 of which are in New York City. So far, 16 people have died in New York as a result of the virus. According to the Johns Hopkins University and Medicine coronavirus resource center, there are now more than 6,500 confirmed cases in the U.S. that have resulted in the deaths of 114 people.