New York Mayor Bill de Blasio Enacts Animal Rights Law Banning Foie Gras
New York City Mayor Bill de Blasio signed a number of animal welfare bills into law today including one that bans the sale of foie gras.
Foie gras, typically sold as a gourmet item, is produced by force-feeding ducks or geese until their livers weigh one to two pounds, creating a smooth texture considered excellent for culinary purposes.
"New York has sent a clear message to foie gras producers that shoving a foot-long pipe down a bird's throat and intentionally diseasing and enlarging their liver up to ten times its normal size in order to create some bizarre delicacy is cruel and has no place in our compassionate city," said Allie Feldman Taylor, president of Voters for Animal Rights.
"We're beyond grateful to Mayor de Blasio for signing this landmark package of animal protection measures into law," Feldman continued. "By enacting this historic package, New York City has proven itself to be a leader on animal rights."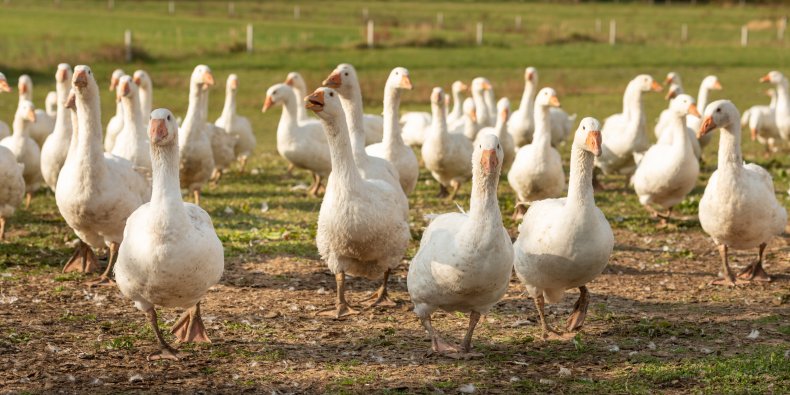 Founder of Black VegFest Omowale Adewale said the foie gras ban was a "historic win."
"Our community is aligning with the radical notion that respect for sentient beings is absolutely necessary," Adewale said. "This historic win for ducks and geese in banning foie gras signifies that intersectionality is a powerful new weapon. Ending the exploitation of animals runs parallel with people being healthy and addressing climate change."
Not everyone agrees that the production of foie gras is inherently cruel. CEO and founder of foie gras supplier D'Artagnan Ariane Daguin told Town and Country the force-feeding process, known as "gavage," is misunderstood.
"The premise of this legislation that the process is inhumane is not supported by fact or research," Daguin said. "NOT ONE Council member has made any effort to learn about this process and all have refused to visit the farms to understand the process first-hand."
Chicago was the first American city to ban foie gras in 2006, but that ban was repealed two years later. California began prohibiting the sale and production in 2004.
Other animal welfare bills signed into law by de Blasio include the establishment of an Office of Animal Welfare, the prevention of wild bird trafficking and a ban on using carriage horses during certain heat conditions. Shelters will also be required to post photographs of animals that can be adopted within three days. In addition, dogs being held in kennels must be vaccinated for kennel cough.
"I'm proud to sign this legislation that further solidifies our commitment to the humane and fair treatment of animals across our city," said de Blasio. "I look forward to continuing our work with elected officials and communities to protect animals and build on New York City's leadership in animal rights."