On Tuesday, New York Police Department (NYPD) Commissioner Dermot Shea stated that 15 percent of uniformed officers have called out sick amid the coronavirus pandemic.
"We're at about 15 percent of the uniform force is out sick," Shea said during a Facebook live Q&A. "I can tell you that translates into, the most up to date numbers, over 5,600 people out sick."
Shea's comments come at a time where New York has become the U.S.'s coronavirus epicenter, with over 67,000 confirmed cases, according to a tracker provided by Johns Hopkins University. There have also been over 1,300 deaths in the state related to the coronavirus, which causes the respiratory disease COVID-19. Four NYPD employees have died from the virus in the past few days.
While many NYPD officers have called out sick amid the coronavirus outbreak, Shea noted that a number of officers, who tested positive for the virus, have already returned to the frontlines to continue to protect the city. Shea detailed the department's guidelines for when an officer returns from being sick and stated that they are only reinstated after they have been screened by the NYPD medical desk.
"We're also going to make sure that you're symptom free for seven days from the beginning of when the symptoms took place, that's the basic rule every time we bring somebody back," Shea said. "We have had 17 people, just now since Friday, come back to work, that have tested positive for COVID-19, and they're back, they're better and they're jumping in to fill the place while others go down."
As the department has seen an increase in officers out sick, the "sick desk" was forced to add a number of additional phone lines to be able to handle the uptick in calls.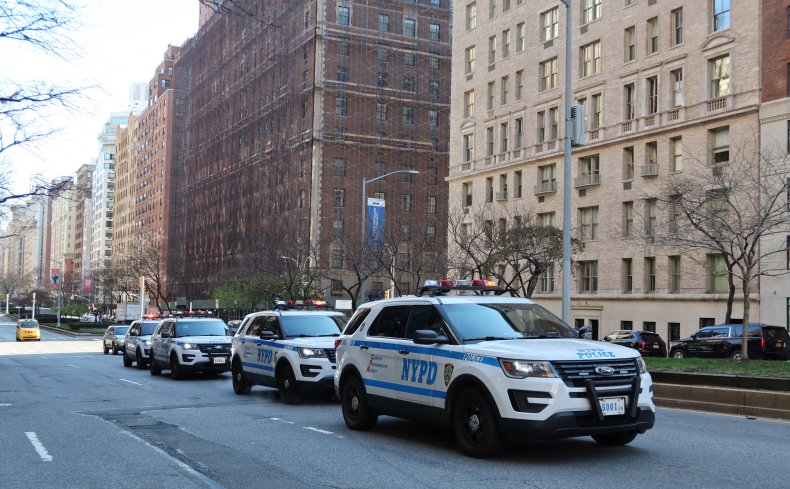 "We normally have X amount, let's say, of people calling into our sick desk in a day, we're now at 5 times that, that are out sick," Shea said.
"Thousands and thousands and thousands of calls into our sick desk yesterday. What was happening was people weren't even able to get through, the lines couldn't hold it," Shea added. "In a span of two or three days our Information Technology Bureau, working with health services.... basically added 10 to 15 new lines, just to minimize the wait times there."
In addition to the 67,000 coronavirus cases in New York, according to the tracker, there are over 164,000 cases across the U.S and at least 3,178 deaths. The U.S. has become the epicenter of the virus, which originated in Wuhan, China, followed by Italy with over 101,000 cases and Spain with over 94,000 cases.