Who is Jeanine Cammarata? Police Hunt for Missing New York Teacher, Mother of 3: 'She Would Never Run Away'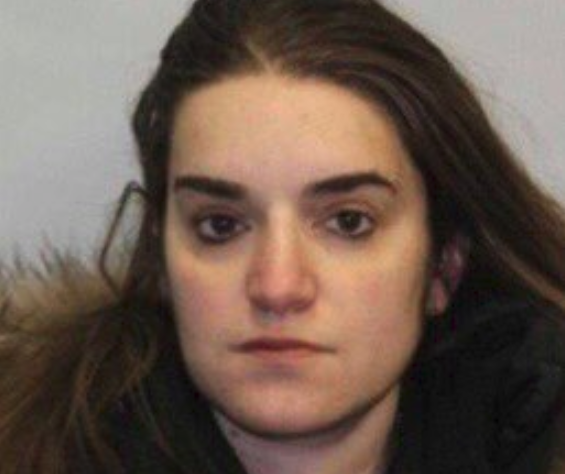 New York police officers are seeking the public's help in the search for 37-year-old Jeanine Cammarata, a missing teacher who has not been seen in days.
Cammarata, who teaches first grade at Staten Island's PS29, was last seen by her boyfriend on March 30 at 9 p.m., close to McVeigh Avenue in New Springville, CBS New York reported. Text messages sent to close friends have been described as suspicious by the recipients.
Cammarata is also employed at a Dollar Tree store in Staten Island. Officials say she has not been seen at either job this week. She was reported missing by her boyfriend on Tuesday.
The NYPD said in its appeal on Twitter today that Cammarata is 4'11, 120 lbs, with brown eyes and brown hair. She drives a 2017 Chevrolet Cruz, according to the NYPD's 120th Precinct.
Cammarata's boyfriend, identified only as Aaron, told the Staten Island Advance the teacher dropped him off at his apartment on Saturday evening, saying she planned to pick up her three children from her ex-husband. A girlfriend of the former husband claimed Cammarata turned up at their Queens residence but did not take the children, who are in the husband's custody.
Jose Perez, the teacher's friend and landlord for her Cassidy Place home, told CBS New York the woman's car had also not been seen. "She would always text me, let me know if she was going somewhere, that's why I couldn't believe she was actually missing," he said. "She would never run away. She got her kids, she would never do that. Running away is not in her character."
Local law enforcement said Cammarata's roommate had been sent a text message on Monday saying she was OK, CBS New York reported. Additionally, the woman's friend Jessica Pobega received messages purporting to be from Cammarata on Sunday, ABC7 reported today.
"I have the kids...I apologize. I have to do this for the children," one allegedly read. The Staten Island Advance reported a text to the roommate said: "Just need a break from everything."
"She didn't see the children this weekend so I don't know who that was and what they were covering for," Pobega told ABC7. "She's my oldest friend. My mother is distraught. Something happened. Something bad happened. I don't know what it is and I really hope I'm wrong."
The teacher's sister, Christine Ross, has said the mother of three had been set to appear in court over an ongoing custody battle with her ex-husband this week but never appeared.
On Facebook, Pobega has been appealing for help with the search for Cammarata. She told NBC New York this week that Cammarata's license plate number is HSK8417.
She wrote: "If anyone has heard from her (confirmed that you saw or actually HEARD her voice in the last 48 hours) please contact me. She is a mother of 3 children, she's a school teacher."
"She's never once NOT called into school. She'd never risk her job at the board of Ed in NYC. She'd never NOT check in with me or her sister Christine. She didn't call her mother for her bday, which was yesterday. There are a lot of people very worried."
Anyone with information about the woman's whereabouts is asked to call the NYPD's Crime Stoppers Hotline at 1-800-577-TIPS (8477), for Spanish, 1-888-57-PISTA (74782).