Funeral Held for Slain New York Police Department Officer Randolph Holder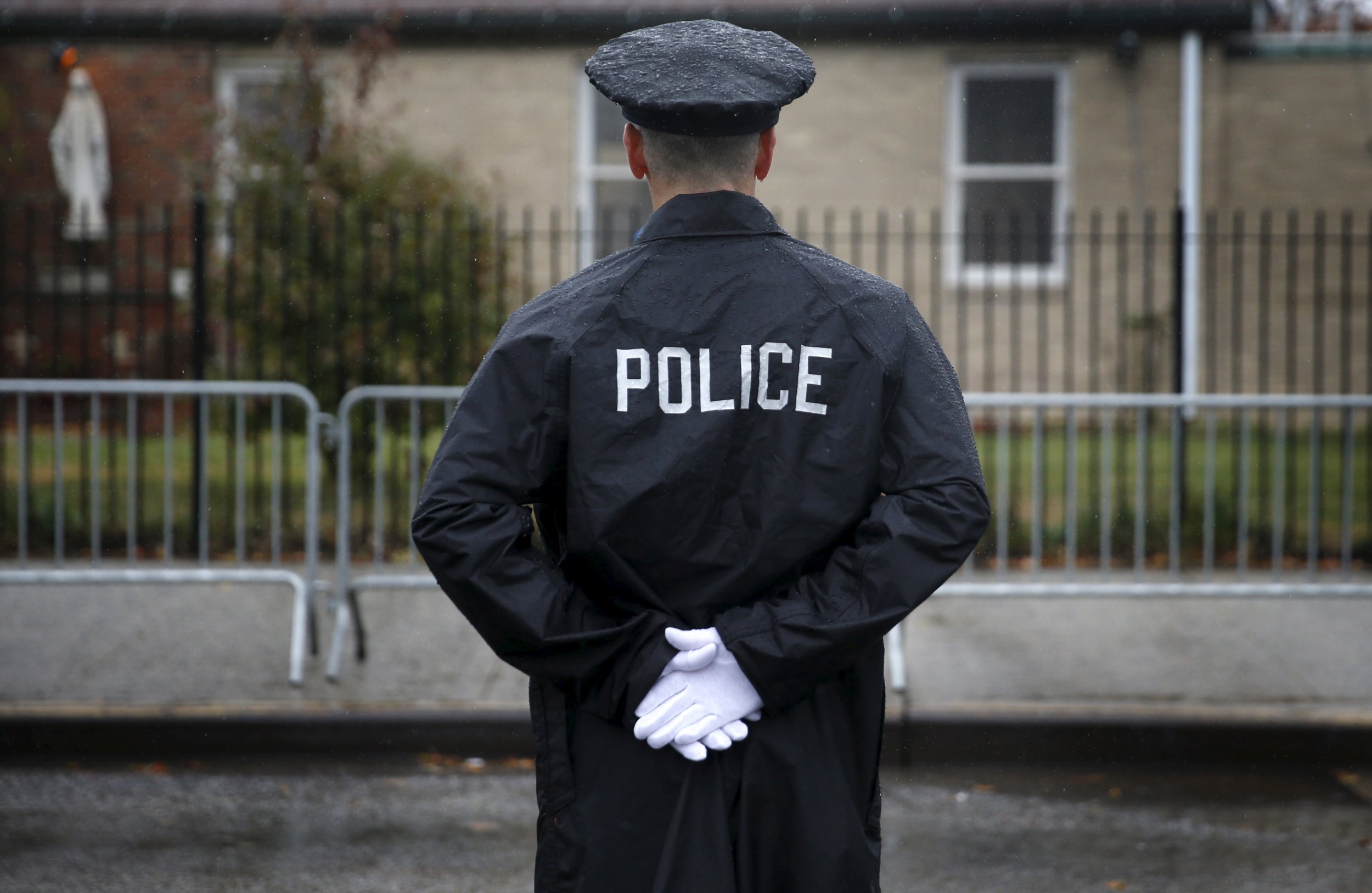 Songs of mourning for New York Police Department officer Randolph Holder started at noon in the Jamaica, Queens, neighborhood on Wednesday with a ram's horn.
The guttural sound heard outside the Greater Allen African Methodist Episcopal cathedral is made when Leeds Jean, a clergy member who serves the New York Police Department's 67th Precinct, blows into a shofar, a wind instrument made from a horn typically used during Jewish high holidays.
"It calls for mourning. It calls for prayer. It calls for worship," says Jean, a Brooklyn-based Judeo-Christian rabbi and apostle with True Vine Ministries, the Last Resort. "We are mourning a fallen soldier."
Holder, a Guyana-born 33-year-old, was a third-generation police officer, assigned to Police Service Area 5. He was shot and killed while chasing a 30-year-old Tyrone Howard, a robbery suspect, in East Harlem on October 20, the NYPD said.
Shortly after 3 p.m., an NYPD bagpipe troupe played a sorrowful rendition of "Amazing Grace" as Holder's family arrived at the cathedral. Thousands of NYPD officers stood outside the church, stoically saluting him in the cold wind and rain.
Holder is the fourth NYPD officer to be killed in less than a year, and thousands are expected to attend his funeral—including city leaders, officers from neighboring cities and the majority of the NYPD force. Holder's wake, held at the same church on Tuesday, also drew thousands, including New York City Mayor Bill de Blasio.
"When someone dies on a job like this, it doesn't matter your faith," Jean tells Newsweek of the service.
Holder leaves behind a daughter in Guyana, where his interment will be held.
On Wednesday, it was announced that Holder was posthumously promoted to detective first grade.