New York City Council member Peter Koo apologized on Thursday for saying BLM stood for "business lives matter" during a speech in Flushing, Queens.
Speaking at a forum with the city's Department of Transportation and the Metropolitan Transit Authority, Koo was speaking in opposition to a proposal for a bus lane on a stretch of Main Street in Flushing.
Along with other local elected officials, the three-term council member said the plan posed a problem for local small-business owners who are already struggling because of the coronavirus pandemic. Local businesses argue that the 0.3-mile strip in question will prevent drivers from being able to park on Main Street to visit their stores.
"BLM, it means what? Business lives matter," Koo said to the crowd.
After several crowd members chanted the statement, Koo reiterated it a second time, saying, "BLM! Business lives matter!" But the councilman now says he regrets the remarks.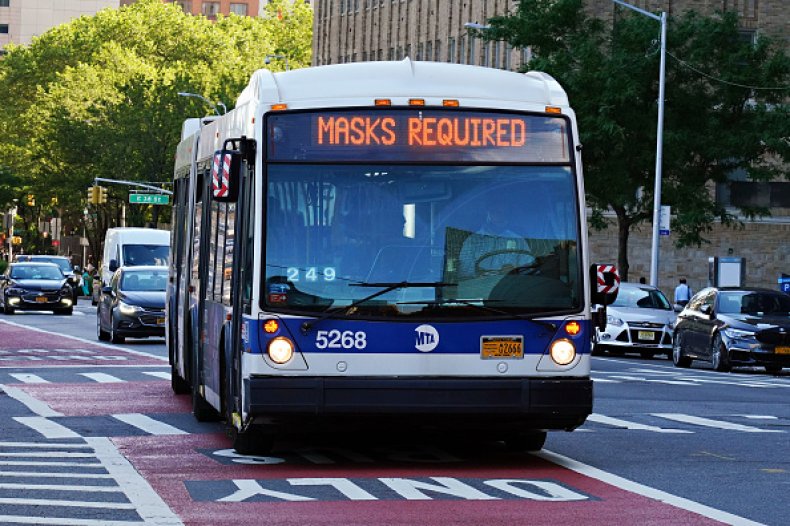 "Council member Koo has spoken out about the importance of recognizing that Black lives matter. Likewise, he is an extremely passionate advocate for small businesses in Flushing," Scott Sieber, a spokesperson for Koo, told Newsweek.
"It was not his intent to minimize BLM but to express his discontent that this administration has repeatedly left the Flushing Asian business community out of the conversation. He apologizes for mixing these messages," Sieber said.
Sieber emphasized that the comments were not made in response to the Black Lives Matter movement but were a direct response to Mayor Bill de Blasio's busway plan, which "would ban cars without consulting anyone in our community."
Other officials said they were surprised to hear Koo's remarks.
"I was shocked when I heard our council member undermine the Black Lives Matter movement," Greater Flushing Chamber of Commerce Executive Director John Choe told the Queens Daily Eagle.
In June, Koo tweeted a statement in response to the death of George Floyd in Minneapolis police custody, calling it "an outrage, deserving of protest."
"This is a moment to condemn racism, injustice, and police brutality. But that message gets lost when we engage in violence and vandalism and we accomplish nothing more than the destruction of our own communities," Koo said.
Koo has been an advocate for Asian Americans throughout the coronavirus pandemic. Earlier this week, the council member was critical of de Blasio's recent efforts to combat racial injustice, saying Asian Americans were left out.
"Today the @NYCMayorsOffice Taskforce On Racial Inclusion and Equity announced a citywide push to help Black and Latinx #MWBEs start and grow their own businesses with ZERO mention of Asians," Koo wrote on Twitter. "We are sick and tired of constantly having to remind this administration that we exist."