New York PPE Seller Faces 20 Years, $250,000 Fine After Pleading Guilty to Mail Fraud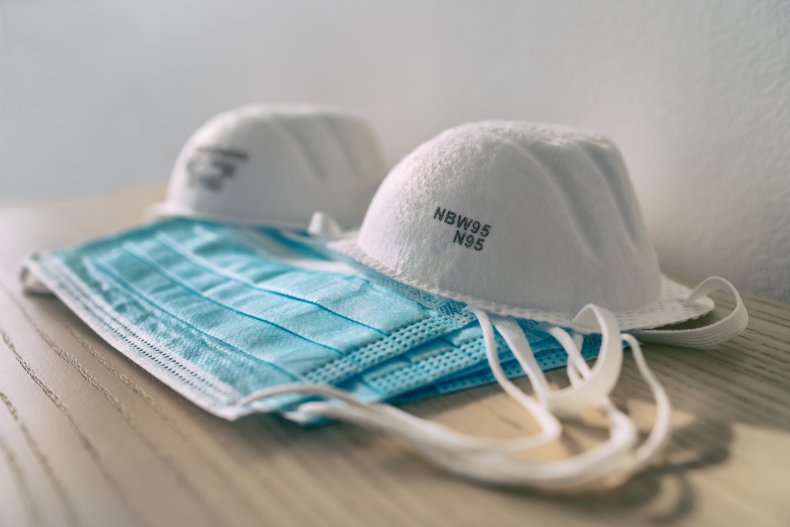 A New York man who sold personal protective equipment (PPE) online during the first wave of the COVID-19 pandemic could face up to 20 years in prison after pleading guilty to mail fraud.
Kevin J. Lipsitz entered the guilty plea before U.S. District Judge Kiyo A. Matsumoto on Thursday, according to the Department of Justice (DOJ). Lipsitz allegedly gave customers false assurances about quick delivery times on medical equipment that he sold at markups as high as 500 percent, while providing fake tracking numbers and shipping confirmations on items that were not fulfilled in time. In addition to decades behind bars, if convicted, Lipsitz could also be ordered to pay a fine of up to $250,000 and restitution to victims.
"With today's guilty plea, Lipsitz admits to making blatantly false promises and providing fabricated shipping confirmations to thousands of customers who were in urgent need of life-saving PPE," acting U.S. Attorney Jacquelyn M. Kasulis said in a statement. "This Office will vigorously prosecute defendants who shamelessly seek to profit from an unprecedented national crisis like the COVID-19 pandemic."
"At one of the worse times this country has seen, Mr. Lipsitz devised a scheme to not only price-gouge, but steal from those who needed much sought after PPE supplies. During times of crisis, our citizens must join together for the greater good. His conduct is shameful and he will now pay the price for his greed," added U.S. Postal Service Inspector-in-Charge Philip R. Bartlett.
According to prosecutors, Lipsitz committed his crimes through the site SuperGoodDeals.com, an online store that was based out of Staten Island, New York. Between March 2020 and May 2020, a time when demand for PPE was high while supplies were low, Lipsitz acquired large quantities of PPE including surgical masks and N-95 respirators.
A DOJ release notes that the SuperGoodDeals site "prominently featured" a claim "that customers could 'pay today' and that their orders would 'ship tomorrow.'" After the store sent eager customers phony shipment confirmations, shipments were instead delayed for weeks, often after those who bought the PPE had complained or attempted to cancel their orders.
Lipsitz was arrested in June 2020. The SuperGoodDeals website remained online as of Thursday evening and appeared to be active. While no face masks were offered for sale, items including "face mask earloop strap extenders" and safety goggles were listed as available. The store still prominently displayed a "pay today, ships tomorrow" policy. The site also offered "Business Consulting with our CEO, Kevin Jay Lipsitz" for $300 per hour.
Newsweek reached out to SuperGoodDeals for comment.