New York Priest Allegedly Brandished Gun While Sexually Abusing Teen Boy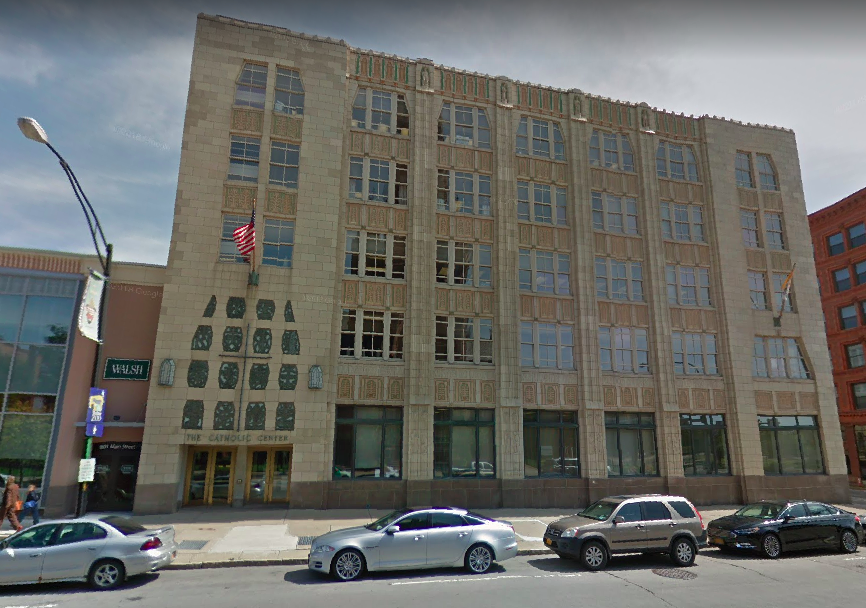 A dead Roman Catholic priest accused of sexual abuse in Buffalo, New York, allegedly held a gun to one of his victim's dead during the assaults, the alleged victim's attorney claimed.
Attorney Steve Boyd said that his client was abused after the Diocese of Buffalo received a complaint from another alleged victim, named Paul Barr, in 1980. Barr alleged that Father Michael Freeman abused him as a teen in 1981.
Freeman, who is now dead, remained in the Catholic Church until 1989, WIVB reported. The priest allegedly abused another teenaged boy, now 49, according to Boyd. The attorney claimed that Freeman, who was serving as associate pastor at St. Mary parish in Lancaster, New York, held a gun to his client's head during the alleged abuse.
"This gentleman has told me that it wasn't so much 'I'll put a gun to your head do this or else,' but it was more of like this would get the priest excited if he [had] a gun to his head. So it's really sick behavior," Boyd said, according to WIVB.
Boyd claimed that Freeman and his clients also traveled to Toronto. Freeman allegedly claimed that they would travel there to save male prostitutes by introducing them to God. However, once in Toronto, Freeman would pay for sex and pay prostitutes to have sex with his client.
The allegation emerged after the alleged victim filed a compensation claim to a Buffalo Diocese program that offered monetary settlements to victims of child sexual abuse, The Buffalo News reported.
In his claim, the man said that Freeman would absolve the boy's sins after the acts of abuse. "This was the pattern that began, that Freeman would have this child perform oral sex on him and then absolve him of the sin afterwards," Boyd told The Buffalo News.
The abuse allegedly began when the boy was about 14 years old in 1984 or 1985. It continued through the victim's years in high school, Boyd said.
According to a Pennsylvania grand jury report released in August, officials in the Buffalo Diocese knew about Freeman's history of abuse in 1981. The grand jury found that the Dioceses of Buffalo or Erie failed to notify law enforcement about the alleged abuse.
However, the diocese did not inform the public about Freeman until March 2018, when a list of 42 priest who were credibly accused of sexual misconduct with minors was released.
New York Priest Allegedly Brandished Gun While Sexually Abusing Teen Boy | U.S.