New York Prison Worker's Husband: 'I Don't Know What to Believe'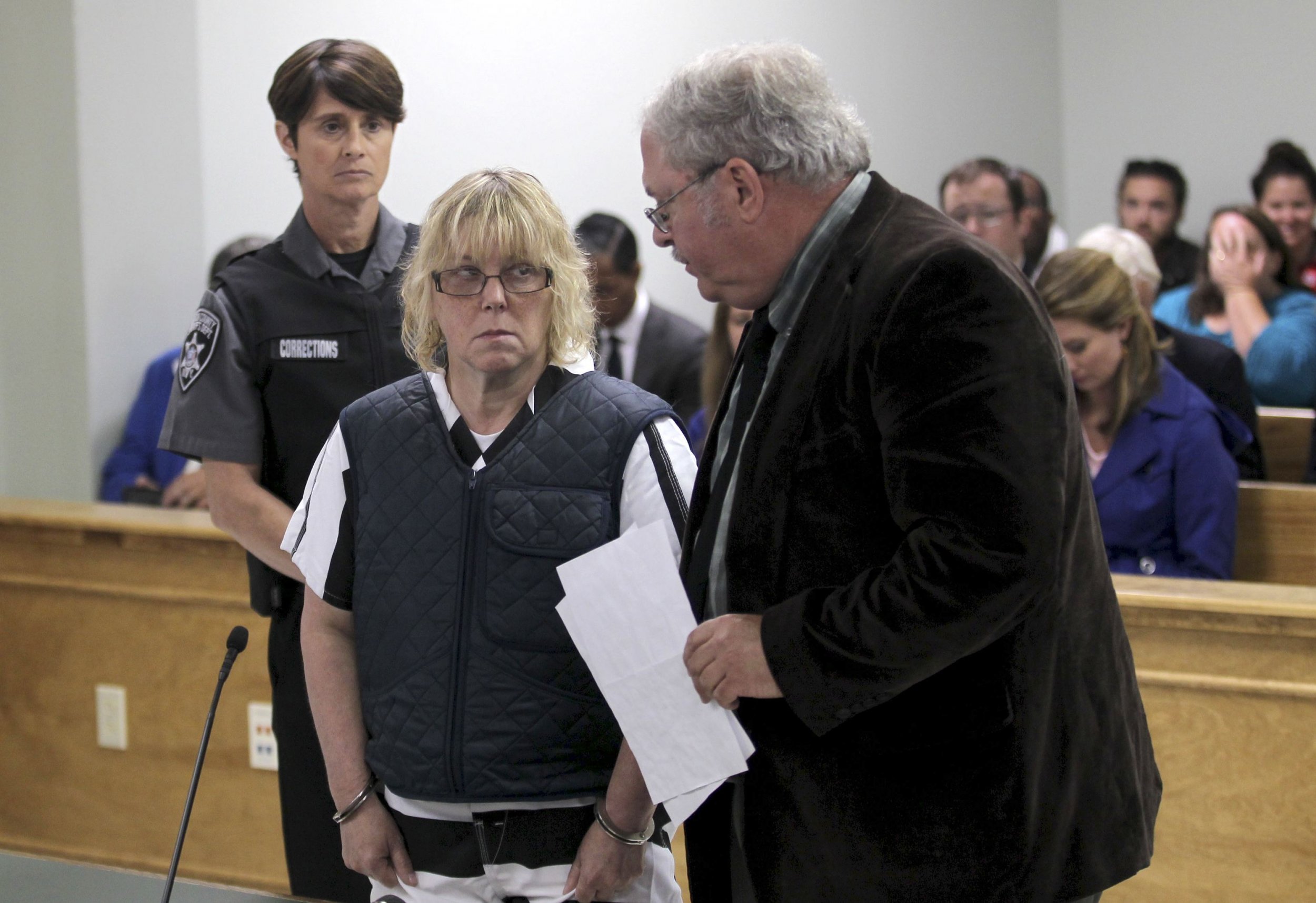 Lyle Mitchell, the husband of the upstate New York prison worker who is charged with helping two inmates break out earlier this month, said he could not say hypothetically whether he would take his wife's side or testify against her in court.
Mitchell spoke with the Today show's Matt Lauer in his first interview since his wife was charged with helping Richard Matt and David Sweat escape from the Clinton Correctional Facility in Dannemora, New York, on June 5.
Asked if he believes his wife is an honest person, Mitchell said, "I don't know what to believe at this time."
Mitchell allegedly planned to run off with the inmates, but she backed out at the last minute and suffered an anxiety attack.
"I realized I messed up, and I loved you and I couldn't do it," Mitchell allegedly told her husband of 21 years.
"She said it was like fantasy," Lyle Mitchell told Lauer during the two-part interview.
Mitchell explained how his wife was hospitalized for chest pains the night of June 5. He said she was shocked the next day to discover that Matt and Sweat had escaped.
The inmates reportedly had planned to kill Lyle Mitchell because they didn't want him to get in the way of his wife providing them with a getaway car.
"She was never going through with it. That's what she told me. That she really loved me and she was in too deep," Mitchell said. But she also allegedly admitted that she questioned her husband's love and wanted attention from someone else before she realized she was in "over her head" with the inmates' plan.
Reports have surfaced that Mitchell was previously investigated for a sexual incident with Sweat, and that Matt allegedly charmed her so much that she thought they were in love. But Lyle Mitchell denied that involvement on Tuesday.
"I stand 100 percent behind my wife," he said. "Do I still love her? Yes. Am I mad? Yes. How could she do this? How could she do this to our kids?"