New York Prisons Impose 'Draconian' Rules Limiting Books Inmates Can Read to 'Sex Novels, Bibles and Coloring Books'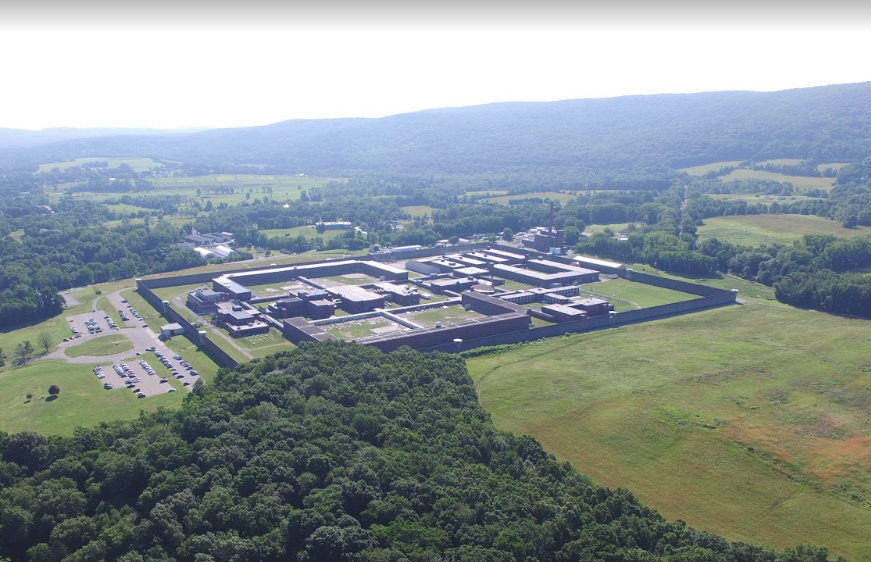 New York state is piloting a new program that imposes strict rules on what inmates are able to receive while incarcerated, including a limitation on books that critics say will reduce their reading options to "junk sex novels," "bibles and religious books" and a number of activity books, including coloring and puzzles.
Directive 4911A, which details the "Secure Vendor Program" and is being piloted in three prisons—the Greene, Green Haven and Taconic Correctional Facilities—issues strict rules on which items can be received by inmates, limiting packages to those sent from "approved vendors."
The Department of Corrections and Community Supervision (DOCCS) says it plans on implementing the Secure Vendor Program statewide by fall 2018, claiming the new directive will "enhance the safety and security of correctional facilities through a more controlled inmate package program."
In addition to books, it places limits on everything from fresh produce and clothing to toiletry items and cosmetics.
However, it's the new restrictions on books that have especially drawn the ire of a number of advocacy groups and critics, which have accused the state of limiting access to educational materials in prison.
"Under new rules, people in NY prisons can only receive books from 5 certified vendors," New York author Molly Crabapple, who co-wrote Brothers of the Gun: A Memoir of the Syrian Civil War, said on Twitter after the directive was issued.
"They offer 5 junk sex novels, 14 bibles & religious books, 24 drawing/coloring books, 21 puzzle books, 11 guitar/chess/how-to books, 1 dictionary, 1 thesaurus. No other books can be sent in," the author continued. "I cannot stress how vital, life-changing, indeed life-saving, books are for incarcerated people, especially for those in solitary."
The directive has since been expanded to include a number of other vendors; however, Crabapple maintained the restrictions will still be detrimental to the well-being of inmates.
Read more: Civil rights book banned in New Jersey prisons, along with Field and Stream, Wired and Popular Science
She said that while several more vendors had been added to the list, creating a more expansive catalog of books, the new rules would shut down programs like Books Through Bars, which sees free books mailed to prisons across the U.S.
Books Through Bars has also condemned the directive, calling it a "draconian restriction" that will rob inmates of the opportunity to read the works of authors like "Jane Austen, Ernest Hemingway, Maya Angelou or other literature [that] helps people connect with what it means to be human."
"Directive 4911A limits incarcerated people to a few dozen books and magazines, purchased at a premium from a handful of favored businesses," the organization said in a statement addressed to New York Governor Andrew Cuomo and Acting Commissioner of the New York DOCCS Anthony Annucci.
"No books that help people learn to overcome addictions or learn how to improve as parents. No Jane Austen, Ernest Hemingway, Maya Angelou, or other literature that helps people connect with what it means to be human. No texts that help provide skills essential to finding and maintaining work after release from prison," the statement said.
"No books about health, about history, about almost anything inside or outside the prison walls. This draconian restriction closes off so much of the world to thousands of people," it continued.
Crabapple accused the state of imposing new rules in order to "force families of prisoners" to buy overpriced products from "politically-motivated vendors."
"According to the new rules, family members will no longer be allowed to send prisoners fresh fruits and vegetables. The approved vendors only provide unhealthy processed food. Also banned—warm clothes like hoodies and scarves," Crabapple said.
"Prisons bilk incarcerated folk and their loved ones out of every possible cent—from substituting video conferencing for in-person visits to overpriced phone calls to overpriced commissary," she said. "Families pay out of love."
DOCCS says families and friends of inmates at prisons where the program is being piloted will only able to order a maximum of three packages for an inmate going forward.
All packages and articles will have to be ordered online or via mail order from approved vendors.