New York prosecutors twice refused to investigate Jeffrey Epstein in 2016 after pleas from lawyers for his victims, according to reports.
Amanda Kramer was asked to launch a new probe into allegations the disgraced pedophile had a "massive sex-trafficking ring going on."
At the time, she was a senior prosecutor specializing in child safety and human trafficking with the office of the US Attorney of the Southern District of New York.
However, lawyer for the victims David Boies said she refused both requests, he believes because she felt her hands were tied by the work of the US Attorney in Florida.
Alexander Acosta had secured Epstein's 2008 conviction, which included a heavily criticized plea deal that saw him jailed for just 18 months.
Boies told The New York Daily News: "We were saying to anyone who would listen: We've got clients who were abused.
"Some of them were underage. We have the evidence. There's a whole record that's been developed.
"We can establish beyond any reasonable doubt there was a massive sex trafficking ring going on.
"This was not a situation where we were dealing with people who didn't care. I never thought they didn't believe our story.
"I never had any doubt they were sympathetic, even outraged by it.
"They simply seemed to feel they couldn't be seen as second-guessing what the U.S. Attorney in Florida had done."
At the time, Boies was helping Virginia Giuffre fight a defamation lawsuit over claims she lied about being abused by Epstein.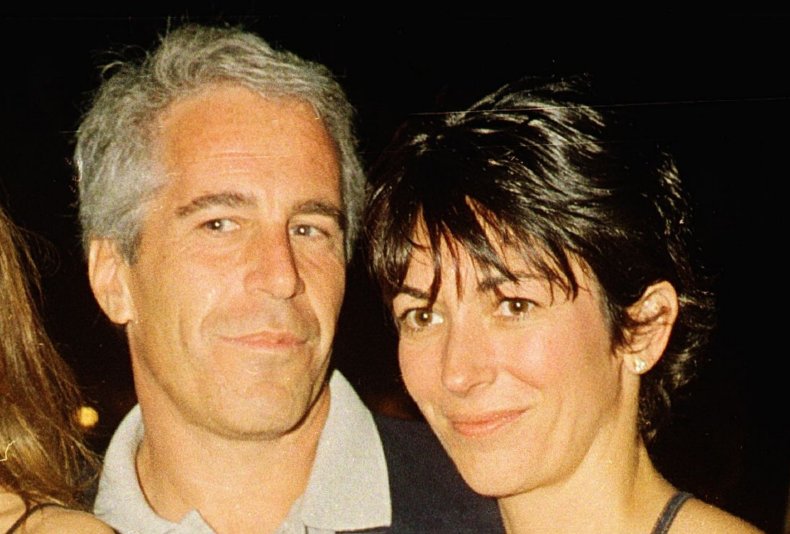 Giuffre sued the pedophile's former girlfriend Ghislaine Maxwell and ultimately won an out-of-court settlement.
However, his efforts to get justice through the office of the US Attorney in New York were less successful and it was not until 2019 that Epstein was charged with new trafficking offenses.
Following his suicide in August last year, attention has switched to Maxwell, who was charged over the summer with a 17-page indictment.
Alongside trafficking offenses, she is charged with perjury in relation to the deposition she gave as part of the 2016 defamation lawsuit brought by Giuffre.
During the second of the two meetings with Kramer, Boies and another lawyer on Giuffre's team asked her to prosecute Maxwell for perjury based on the testimony in July 2016.
However, The New York Daily News reported she neither took up the case nor informed the US Attorney for the Southern District of New York, who was then Preet Bharara.
Boies told the newspaper: "We never contacted Preet directly. We thought he would have been briefed on a matter of this importance.
"And we hoped to make progress with the staff, and didn't want it to be seen as going over their head.
"But in retrospect, we probably should have gone to him directly."
A profile on the website of law firm Covington describes Kramer's role in charge of trafficking cases at the office of the US Attorney for the Southern District of New York at the time.
It reads: "Ms. Kramer served as SDNY's Project Safe Childhood and Human Trafficking Coordinator, where she developed and significantly expanded SDNY's work handling sexual misconduct and trafficking issues, an undertaking for which she received several awards."