The New York Public Library Encourages Readers to 'Remix' Its Public Domain Collections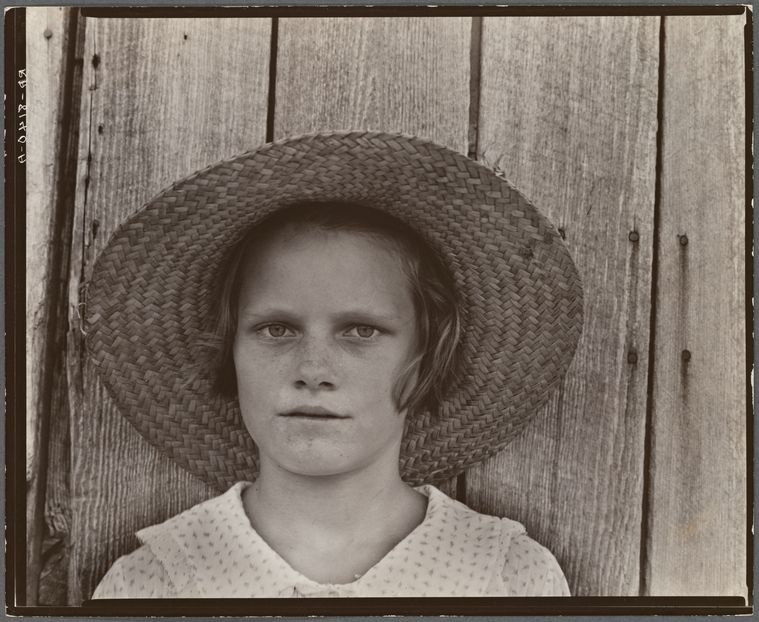 The role of a library has long been to "collect and preserve cultural records and documents of our time here on earth as a civilization," says Ben Vershbow, director of New York Public Library's NYPL Labs. But that's just one part of it. The point of collecting and preserving is not to store things away under impenetrable lock and key, but to provide access to historical artifacts that inspire new knowledge and works.
The NYPL made a move Wednesday meant to facilitate this age-old goal. The library has released high-resolution images, metadata and other updates for roughly 187,000 items in its digital collections. This subset of the nearly 700,000 archival items the library has digitized to date has "no known U.S. copyright restrictions." In other words, the items are in the public domain and can be used freely by researchers, teachers, artists, programmers and anyone else who might be interested.
"The library has always supported the creation of new works" but recently has felt the "need to update how we provide assets," says Vershbow. "The whole reason we digitize," Vershbow adds, "is so that [collections] can be reused, remixed, reinterpreted."
To that end, the library wants to lower the barriers and make the experience as frictionless as possible. The material in question was previously available to search through and preview, but users had to go through a request and permissions process to obtain high-resolution images. Now they are available for immediate download and use.
The library has also updated its digital collections search platform to make it easier to find and identify these items. When users click in the search field, a drop-down option appears immediately: "search only public domain materials." Once a search is already completed, a box to "show only public domain materials" appears at the top of the left-hand column of filtering options. Public domain item pages are marked with more prominent language ("free to use without restriction") and download links in a green-tinted box below the item.
For the more technically inclined, the library made some updates to its API (application program interface) and posted a data release on GitHub, a popular destination for software programmers and developers, to make it easier for this audience to use public domain materials on a larger scale.
As an example of a "remix" that also serves as a guide to the nearly 200,000 public domain assets now more easily accessible, NYPL Labs has created a captivating visualization. Tiny thumbnails tile the page, each one a miniscule reproduction of a public domain item. They can be sorted by century—from the 11th century to the present one—by collection, by genre or even by color, revealing shades of blue, green, red and orange lined up like in a bright mosaic.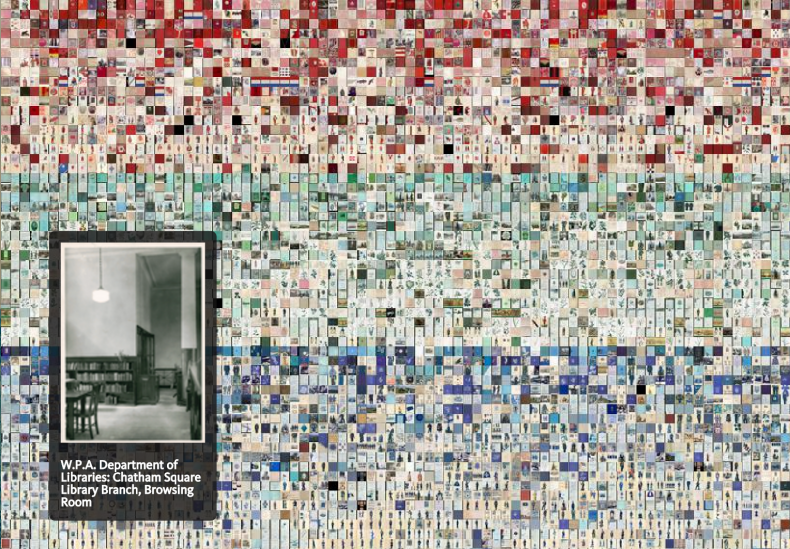 Dragging a cursor around to hover over random tiles might reveal Depression-era photographs by Walker Evans, Dorothea Lange and Gordon Parks; the papers and correspondence of figures like Alexander Hamilton, Thomas Jefferson and James Madison; manuscripts from literary giants like Walt Whitman, Henry David Thoreau and Nathaniel Hawthorne; more than 20,000 maps and atlases; and black-and-white handscrolls of The Tale of Genji, a classic work of Japanese literature, from the 15th century.
Any of these can be downloaded at full resolution with a couple clicks, to be used by a teacher in a high school history lesson, an artist in a mixed-media collage, a programmer for a historical mapping project or anyone looking for some new art to hang in a cubicle.
To demonstrate further what the library means when it says it wants people to "go forth and reuse" these public domain materials, NYPL Labs took the "open data release for a test drive," Vershbow says, and has posted some quick experiments that draw from the vast array of sources available.
For example, it created a trip-planner tool using geographic data from two editions of the Green Book, a travel guide published from 1936 to 1966 that listed establishments where black customers would be welcome. Users can zoom in and out on a map showing all the hotels, restaurants, gas stations, etc., included in the 1947 or 1956 editions of the guide, or they can enter a starting point and destination, and the tool will return a route black travelers could have taken on a road trip during one of those years, with stops for food, sleep and gas along the way.

Another demo project, "Street View, Then & Now: New York City's Fifth Avenue," pairs photographs of the street from different angles with Google Street View from 2015. Finally, the " Mansion Maniac " draws from floor plans of early 20th-century New York City residences and lets users explore by moving a primitive video game figure—literally a bright blue square with two eyes—through different rooms that continue to appear through one door after another.
But these are just meant to serve as quick examples, and the library is calling for others beyond the NYPL Labs staff to dream up their own projects, since "the real magic happens when these collections make their way into the hands of scholars, educators, dabblers, and creators of all types."
Along with Wednesday's updates to the digital collections, the library announced a "Remix Residency," meant to encourage creative "remixes" of the public domain materials. Two winners will receive a stipend and workspace and have consulting help from the Labs staff and NYPL curators. The library is looking for "projects that provide new ways of looking at or presenting public domain collections materials—or allow access to the information or beauty currently locked within the static images we've digitized," according to the announcement.
The NYPL's digital collections include close to three-quarters of a million items—and each item might include several pages or scans—but those represent less than 1 percent of the library system's complete body of rare archival materials (not including the published books it keeps on its regular shelves), Vershbow explains. Wednesday's release not only makes already-digitized public domain items easy to use but also sets a new baseline. All newly digitized items going forward will be uploaded in this fashion, ready to be rediscovered and remixed.
"Having the past be present on the web is a powerful thing," Vershbow says. And now, there's "an open trove of unrestricted material you can just go to town with."