As New York Releases Reopening Plan, Study Shows NYC's Real Coronavirus Death Toll Could Be Far Worse Than Official Count
New York City has had more deaths from a new coronavirus that some countries, but it's possible that number is even higher, according to the Centers for Disease Control and Prevention (CDC).
A CDC analysis released on Monday identified 5,293 excess deaths that could be related to the new coronavirus outbreak, according to the Associated Press. Researchers calculated the number by taking the number of deaths in the city between mid-March and early May and comparing it to what officials would normally expect to see during the time frame.
The nearly 5,300 deaths were in addition to the confirmed and probably fatalities that New York officials have already reported.
"Tracking excess mortality is important to understanding the contribution to the death rate from both COVID-19 disease and the lack of availability of care for non-COVID conditions," the AP reported.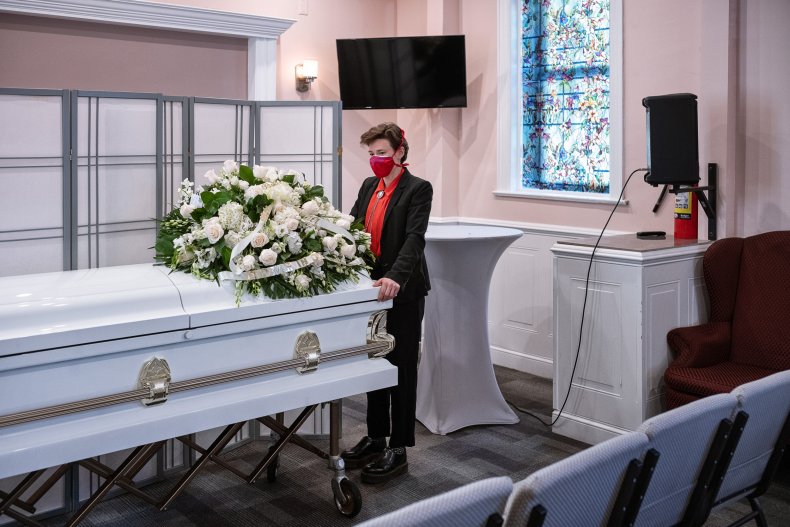 Additional investigations are required but it's possible the deaths could have been caused by increased demands on hospitals and health care providers and public fear promoting people to delay getting care, according to the AP.
Newsweek reached out to the CDC and New York Governor Andrew Cuomo but did not receive a response in time for publication.
New York City, the epicenter of the outbreak, has reported 184,417 cases and 19,789 deaths, according to a tracker maintained by Johns Hopkins University. While the city has a long road of recovery ahead, on Monday, Cuomo announced other parts of the state could start reopening on Friday.
"It's an exciting new phase, we're all anxious to get back to work," Cuomo said during his daily briefing. "We want to do it smartly, we want to do it intelligently but we want to do it."
Three regions upstate–the Southern Tier, Mohawk Valley and the Finger Lakes–met the criteria for opening some businesses and the first sectors that could reopen would be construction, manufacturing and retail with curbside pickup. The governor also cleared drive-in movie theaters and low-risk recreational venues, such as tennis courts to reopen, as well. Compared to the nearly 20,000 deaths in New York City, the three upstate regions have had about 365 deaths, according to the State Health Department.
A recent executive order granted Cuomo the power to extend his stay-at-home order past the May 15 deadline. It's highly likely the order will be extended on Friday for at least parts of the state, such as New York City, but it's unclear how long the governor will keep it in place.