New York Removes 'Test Out' From Vaccine Mandate as Teachers Sue City
Late Friday, school employees who were unable to show proof of vaccination of at least one dose of the COVID-19 vaccine were placed on unpaid leave.
According to The New York Times, this is the first time Mayor Bill de Blasio is mandating vaccines without providing a "test-out" option for those city workers. Educators who receive the vaccine after Monday are allowed to return and teach, but those who do not "will be barred from entering schools and placed on unpaid leave, with health insurance, for a year." As of Friday, "about 500 employees had been granted religious or medical exemptions."
De Blasio said in a live interview with MSNBC on Friday that schools will be bringing in substitute teachers to cover for the other employees.
"We have thousands and thousands of high-quality substitute teachers.… They're vaccinated. They're ready. They're really pumped up to have the opportunity to serve. And we are not going to have a shortage," he said.
However, Mark Cannizzaro, president of the Council of Schools Supervisors and Administrators, told NPR Monday that "some principals were having difficulty finding enough staff to replace unvaccinated workers."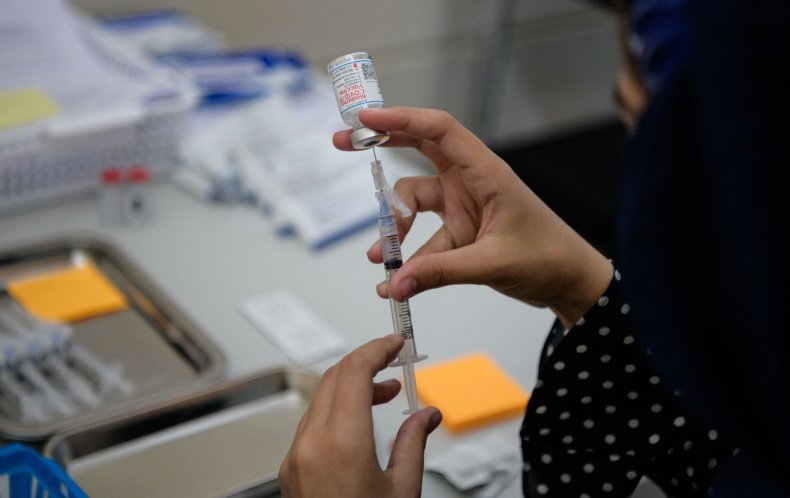 Meanwhile, a group of teachers and other school employees asked the U.S. Supreme Court for an injunction Thursday to block the COVID-19 vaccine mandate, Newsweek reported.
The petition presented to the U.S. Supreme Court by teachers Rachel Maniscalco, Evelyn Arancio, Diana Salomon and Corinne Lynch, claimed the mandate violated their rights.
"If permitted to take effect, the August 23 Order will force thousands of unvaccinated public-school employees to lose their jobs while other municipal employees, including those who have significant contact with children, are allowed to opt-out of the vaccine mandate through weekly COVID-19 testing," the teachers said in their petition. "As the number of unvaccinated is small compared to that of the vaccinated, there is no basis to mandate vaccines in lieu of weekly testing."
Supreme Court Justice Sonia Sotomayor denied their request on Friday, Newsweek reported.
De Blasio said that "had we not done the mandate, a lot of people would have held back, and our schools would have been less safe and our city would have been less safe."
Continuing to hold classes remotely is not an option anymore, he continued, "So having an all-vaccinated environment for the adults was crucial."
"The bottom line is this mandate has worked and the goal was to protect kids, including our youngest kids who can't be vaccinated yet, and to ensure that families knew schools would be safe," de Blasio finished.