New York Reopening Will Roll Out by Region, Depending on Hospitalization and Coronavirus Infection Rates
On Tuesday, New York Governor Andrew Cuomo confirmed that the state will reopen on a regional basis, looking at hospitalizations and coronavirus infection rates across different areas.
"We're going to make reopening decisions on a regional basis based on that region's facts and circumstances," Cuomo said at a press briefing on Tuesday. "Let's look at the numbers for that region on COVID virus. Let's look at the hospitalization rate. Then, let's be open to making a region-by-region determination."
During his press conference, Cuomo compared the way New York plans to reopen to the way other states have been opening across the U.S.
"Just like some states will reopen before other states because they have different circumstances when it comes to COVID and their status with COVID, it is also true across the state," the New York governor said. "[The] North country has a totally different situation than New York City. Central New York has a different situation. We operate as one state, but we also have to understand variations, and you do want to get this economy open as soon as possible."
Cuomo briefly touched on what the regional reopening will look like, starting with certain hospitals now being allowed to perform elective surgeries and treatments, which were temporally halted as the state needed to focus all of its medical attention on coronavirus patients.
"We will allow elective outpatient treatment in counties & hospitals without significant risk of COVID-19 surge in the near future. This strategy will preserve beds for COVID patients." Cuomo wrote on his Twitter account, while noting that hospitals in New York City, Albany, Dutchess, Westchester, Rockland, Suffolk and Nassau counties are excluded from this directive.
Cuomo's comments come shortly after he said the state is improving in regard to handling the novel coronavirus. The state remains the U.S.'s epicenter for the virus, with over 253,000 confirmed cases and at least 18,653 deaths, according to a tracker provided by Johns Hopkins University.
"Overall the total hospitalizations are basically flat, from where they were yesterday. The overall curve is on the way down and that is good news certainly," Cuomo said. "The number of new people in the state who walked in the door yesterday or were diagnosed with COVID is 1,300. That is down and that's good news, relative to really bad news which is what was happening up until then."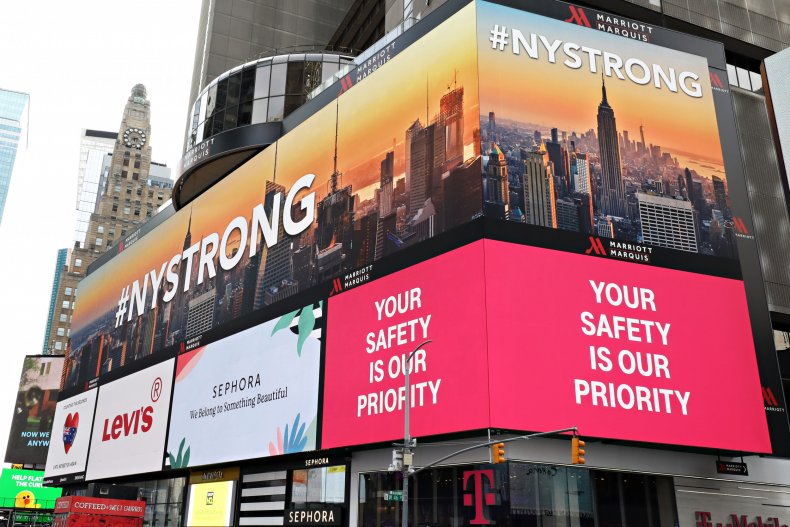 According to the tracker, the new coronavirus, which causes the respiratory disease COVID-19, has infected over 788,000 people across the U.S. and has also caused at least 42,458 deaths. On the other hand, over 73,000 people have recovered from the virus.