New York Reportedly Paid Engineer $69 Million for Ventilators After He Tweeted to Trump - And He Never Delivered Them
New York state paid $69.1 million to Yaron Oren-Pines, a Silicon Valley-based electrical engineer with no background in medical supplies, in late March for 1,450 ventilators that never arrived, according to Buzzfeed News.
The deal was struck after Oren-Pines sent a single tweet to President Donald Trump claiming that he could provide ventilators for the coronavirus pandemic. On March 27, Trump tweeted that Ford and General Motors should "START MAKING VENTILATORS, NOW!" Oren-Pines responded to Trump, writing, "We can supply ICU Ventilators, invasive and noninvasive. Have someone call me URGENT."
After Oren-Pines failed to deliver, Heather Groll, a spokesperson for the New York Office of General Services, told Buzzfeed that that the contract had been "terminated" and "a bulk of the money was returned to the state." She declined to state how much was still owing but noted that the office is holding discussions on "a few remaining issues."
The White House Coronavirus Task Force suggested that the state work with Oren-Pines, an unnamed New York state official told Buzzfeed. The official spoke anonymously because he's not authorized to publicly discuss the matter.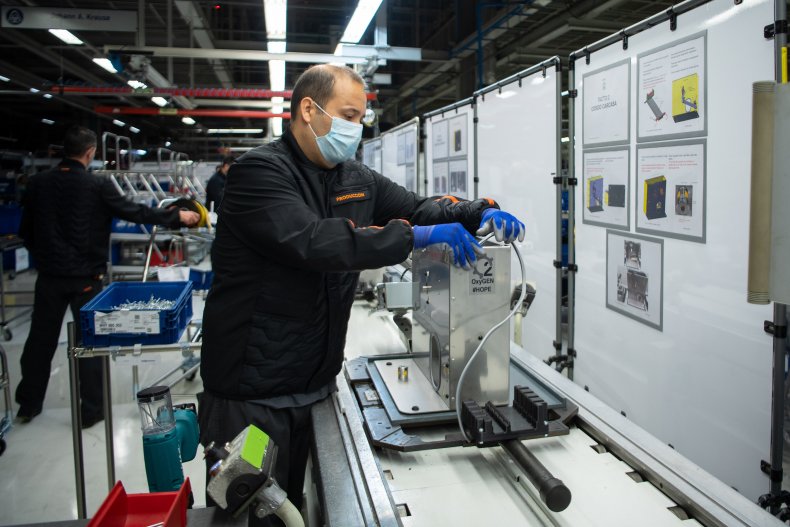 "The White House Coronavirus Task Force was never informed of this contract and was not involved in it at all," Katie Miller, a spokesperson for Vice President Mike Pence, told the publication.
New York's payment to Oren-Pines was the largest of many unvetted procurements made by the New York Department of Health following a March 7 executive order issued by Democratic Governor Andrew Cuomo. The order allowed the department to pay for goods before receiving them in order to quickly acquire medical equipment needed by hospitals for the coronavirus pandemic.
State records show the Health Department issued 77 checks for $1 million or more for medical supplies between March 19 and April 27, totaling up to nearly $735 million.
A majority of the checks were issued to "firms, many with little or no apparent experience in medicine," according to Buzzfeed, including several private equity and investment firms, apparel brands, a Chinese iron ore company and "a company that sells hair and wrinkle removal products."
Oren-Pines had never worked in ventilators or medical equipment. He's an Israeli immigrant who has long worked in technology. He has lived in Silicon Valley since the mid-'90s and has worked with Google and Crocus Technology, a firm specializing in magnetic computer memory.
In 2013, he cofounded Legasus Networks, a networking solutions company. Legasus "has nothing to do with medical or ventilators," according to the company's cofounder Thao Tran. Oren-Pines also claims to be founder and owner of InCommon, a consulting and contracting firm for the mobile phone industry, but no California state records of the company exist.
When asked about his New York ventilator deal over the phone, Oren-Pines told the publication, "Neither me nor my company is providing any comment on this."
In addition to Oren-Pines, New York state also paid nearly $116 million to Dome International, a Brooklyn company that rents out ventilators and other respiratory equipment to hospitals and nursing homes.
Newsweek has reached out to the New York Office of General Services for comment. The office hadn't responded by the time of publication.