New York Reports Lowest Number of Daily Coronavirus Deaths Since March as State Rolls Out Phased Reopening
New York health officials on Tuesday reported the lowest number of statewide COVID-19 deaths in a single day since March 26.
The latest tally of 105 new deaths, which occurred Monday, was announced during Governor Andrew Cuomo's daily news briefing, during which he said COVID-19 hospitalizations and new cases were also continuing to decline throughout the state. During the state's peak in early April, thousands of deaths were reported on a daily basis.
"The number is down dramatically from where it was in the first place, but it's still painfully high," Cuomo said of the latest death reports. "We are basically back to where we started before this tragedy descended upon us."
Despite the virus's continued presence in New York, Cuomo said the declines in cases, hospitalizations and deaths were all good signs as the state plans to take additional steps toward reopening. New York has been hit harder than any other state by the pandemic, with 352,845 cases and 22,843 deaths reported by the state health department Tuesday.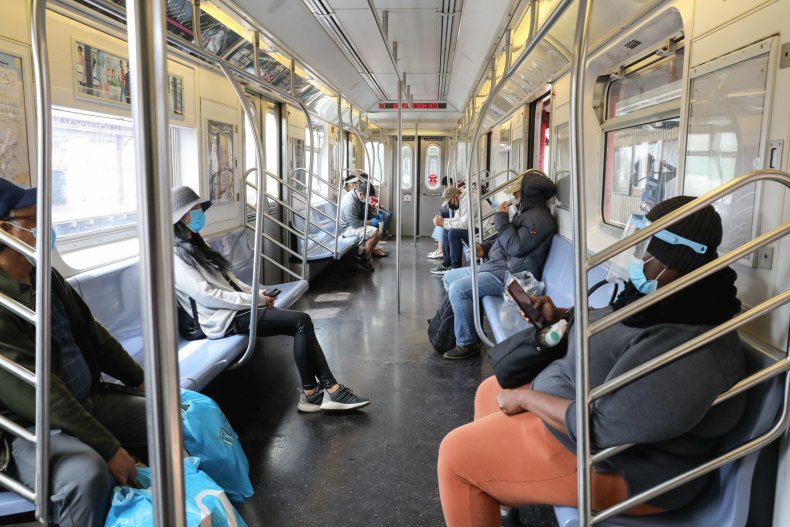 After implementing a statewide stay-at-home order on March 22 that effectively shut down large sections of the state's economy, some businesses were able to begin reopening last Friday, with social distancing and sanitation guidelines in place. All regions in the state must meet specific metrics to begin the first phase of reopening, including two-week declines in both COVID-19 hospitalizations and deaths.
The governor said each region's progress will be assessed before it can proceed to the next phase. Retail businesses will be able to resume operations during the second phase, and restaurants are permitted to reopen by the third. By Monday, six regions had met the required metrics to enter the first phase of reopening, Cuomo said.
With the approach of summer, residents of New York and around the country are eager to see restrictions ease so they can enjoy the warmer weather. Looking ahead to the upcoming holiday, Cuomo said ceremonies honoring veterans would be allowed to take place on Memorial Day as long as they are limited to groups of 10 or fewer.
Though Cuomo said the state's decision to allow small gatherings was in line with the U.S. Centers for Disease Control and Prevention's guidelines, local leaders would have the ability to further restrict gatherings if preferred. The governor said he hoped ceremony organizers would find ways to share their events with members of the public who choose to stay home by broadcasting them or streaming the proceedings online.
Vehicle parades would be permitted as another option for residents who wanted to recognize Memorial Day, Cuomo said. "This is an important tradition. Many people lost their lives. This is important to many, many families all across this state and nation," he said.
The governor said he understands that New Yorkers are longing to return to some semblance of normalcy, but he cautioned residents against moving too quickly. The state's recommendations for Memorial Day celebrations provide a way for residents to participate while still practicing the social distancing that is essential to keeping case counts on the decline.
"It's important to the veterans that they be recognized," Cuomo said. "I think we can do that, and I think we can do that safely."