New York RNC Delegates Skewer Ted Cruz Over Breakfast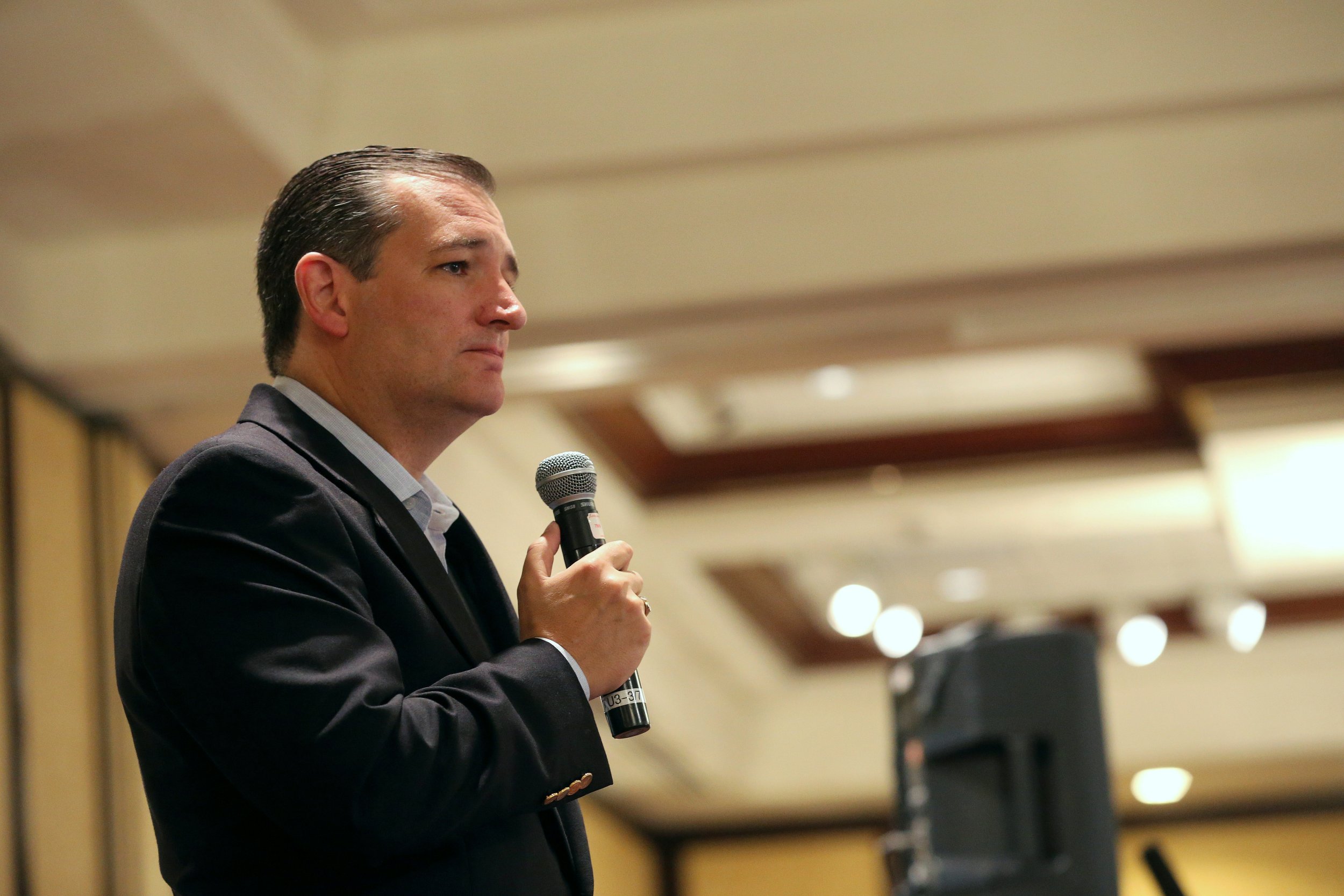 Fresh from leading the booing of Senator Ted Cruz by thousands of people inside the Quicken Loans arena Wednesday night, the New York State Republican delegation gathered for bacon, eggs and speeches at a hotel in downtown Cleveland Thursday morning—and the senator from Texas was on the menu. Former New York Jet Michel Faulkner, now an ordained minister and New York City mayoral candidate, gave the invocation. He called on God to help the gathered forgive: "Father, I pray in my anger against Mr. Cruz. Father help me. But help him with his dysfunction."
As Texas delegates reportedly cried at their breakfast across town, bespoke-suited New York party goombahs from Manhattan to Westchester to Buffalo didn't hold back on the man who not long ago sneered at "New York values" and is now refusing to endorse his party's presidential nominee, Donald Trump.
Representative Peter King of Long Island drew a standing ovation by calling Cruz "a fraud and a liar." Rebecca Harary, who lives in Manhattan and is running for the New York State Assembly, said she voted for Cruz. "I've met him and I gave him my primary vote because of his stand on Israel," she said. "When he didn't endorse Trump my heart sank. I was truly angry, We were all saying, 'Just say it! Say it!' This is a man who has a fault. His ego will do him in, it won't do in the party."
State GOP Chairman Ed Cox was in the Trump family box last night and had a front row seat to witness the reaction of the Republican nominee's children."All of us in the box were trying to be generous," he sad. "But as he went on, you started wondering. And when you saw where he was going it got harder and harder to do that."
Cox said he was "pleased" to hear the New York delegates shouting from their seats near the stage at the Texas senator. "This is our hometown guy. I'm not surprised New York took the lead. Ted Cruz had his chance to be a hero or commit suicide. He chose suicide."
For the last three days, the mood among the New York delegation has been buoyant. Privately, a few even conceded some pride that both presidential candidates hail from the Empire State. Trump and Hillary Clinton both have homes in tony Westchester County north of Manhattan. Westchester County Executive Ed Astorino, a GOP delegate, knows both and has even marched in local parades alongside Clinton. "We have a very cordial relationship," he said. He even tweeted her a "good luck" in the primary, a decision for which he paid by suffering three days of social media shaming. "Can't we have a little cordiality in life?" he said. "I was wishing her well, not endorsing her. Just because we aren't in the same party doesn't mean we can't talk to each other."
Such talk with respect to Clinton at a convention during which delegates having been calling for the presumptive Democratic nominee to be imprisoned is about as rare as a polar bear sighting in Lake Erie. But in private conversations over the last few days, members of the New York delegation—overwhelmingly white and male—have expressed little support for the official Republican platform, with its abortion bans even in cases of rape and incest and its endorsement of nearly unfettered AR-15 ownership. One delegate who claimed to be in the know said Trump's people had traded away spots on the platform committee for needed seats on the rules committee, which ultimately quashed a mutiny in the "vote your conscience" effort to de-link delegates from the popular vote.
Conservatives have fled the party in droves, partly over suspicions that the New York real estate magnate with the libertine past is actually one of those "New York values" progressives in a temporary, hard-right disguise. In Westchester County, where money—not ideology—determines who clinks glasses at parties, the county executive said he doesn't doubt Trump's Republican bonafides—even if he has donated cash to Clinton. "Donald Trump has admitted he's transactional, he's a businessperson, he has had to donate to both parties because that's what businesspeople do," Astorino said. "I think what is important is where we are today and where he's gonna take us. I'd rather have someone who's imperfect and will surround himself with my team than somebody who is completely opposite. That's what I tell conservatives who may be uncomfortable with Trump. By choosing not to vote you are hurting a lot of people down-ballot and throwing a vote toward Hillary."
Following the rather entertaining Cruz-bashing, the New York delegation's Day 4 breakfast ended with a whimper. Rudy Giuliani's keynote speech, during which he called the Clinton Foundation "a racketeering enterprise," was so subdued it put the delegate beside me to sleep.