New York Senate Backs Wood Frog as State Amphibian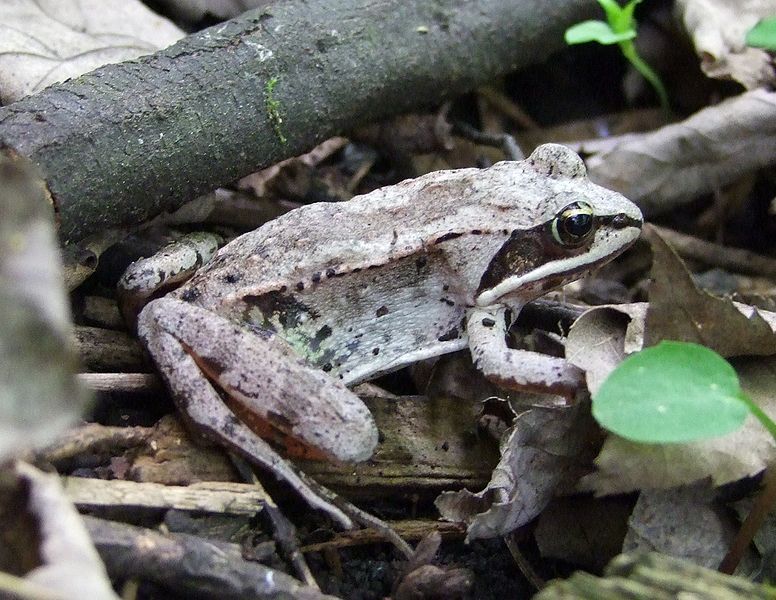 Rent-regulation laws have expired in New York state, a worrying prospect for the 2 million tenants affected by the legislation. Meanwhile, an affordable housing bill also remains in limbo in Albany. Many issues remain to be ironed out, even though the legislative session was due to have ended Wednesday.
Despite all these concerns on the table, the state Senate spent more than 20 minutes debating whether or not the wood frog should be New York's official amphibian.
The bill passed by only one vote, a tally of 32 to 31. It will now go to the state Assembly, where most think it will not pass.
"This is an asinine bill," said Senator Mike Gianaris, a Democrat from Queens, Capital New York reports. "We're sitting here discussing…the official amphibian when 2 million people in [rent-regulated apartments] are not sure if they have a home." Toby Stavisky, also from Queens, agreed the bill was a waste of time, adding that "the wood frog, from what I understand, inhabits the lake areas, and they're extremely small," she said. "And ugly."
The bill was originally "pitched in 2013 in a letter by a 9-year-old Syracuse student to Senator John DeFrancisco, who sponsored it as a way to show kids how government works," according to the New York Daily News.
"I don't have a problem with third-graders wanting to name a wood frog," said Senator Liz Krueger, D-Manhattan. "I have a problem with this house refusing to take up the critical issue of housing for third-graders."
Senator John Bonacic, a republican from Mount Hope, said he wouldn't support the wood frog bill because he feared potential protections for the frog (none of which currently exist) could hurt development in New York, the Democrat & Chronicle noted.
The wood frog has an amazing ability: It can stop its heart and freeze during the winter, only to thaw out, alive, when the weather warms. This has enabled it to adapt to very cold temperatures. As a result, the frog's habitat stretches from the Northeast south to Alabama, all throughout Canada, west to Alaska, and even north of the Arctic Circle.