New York State Will Soon Have Medical Marijuana That's Certified Kosher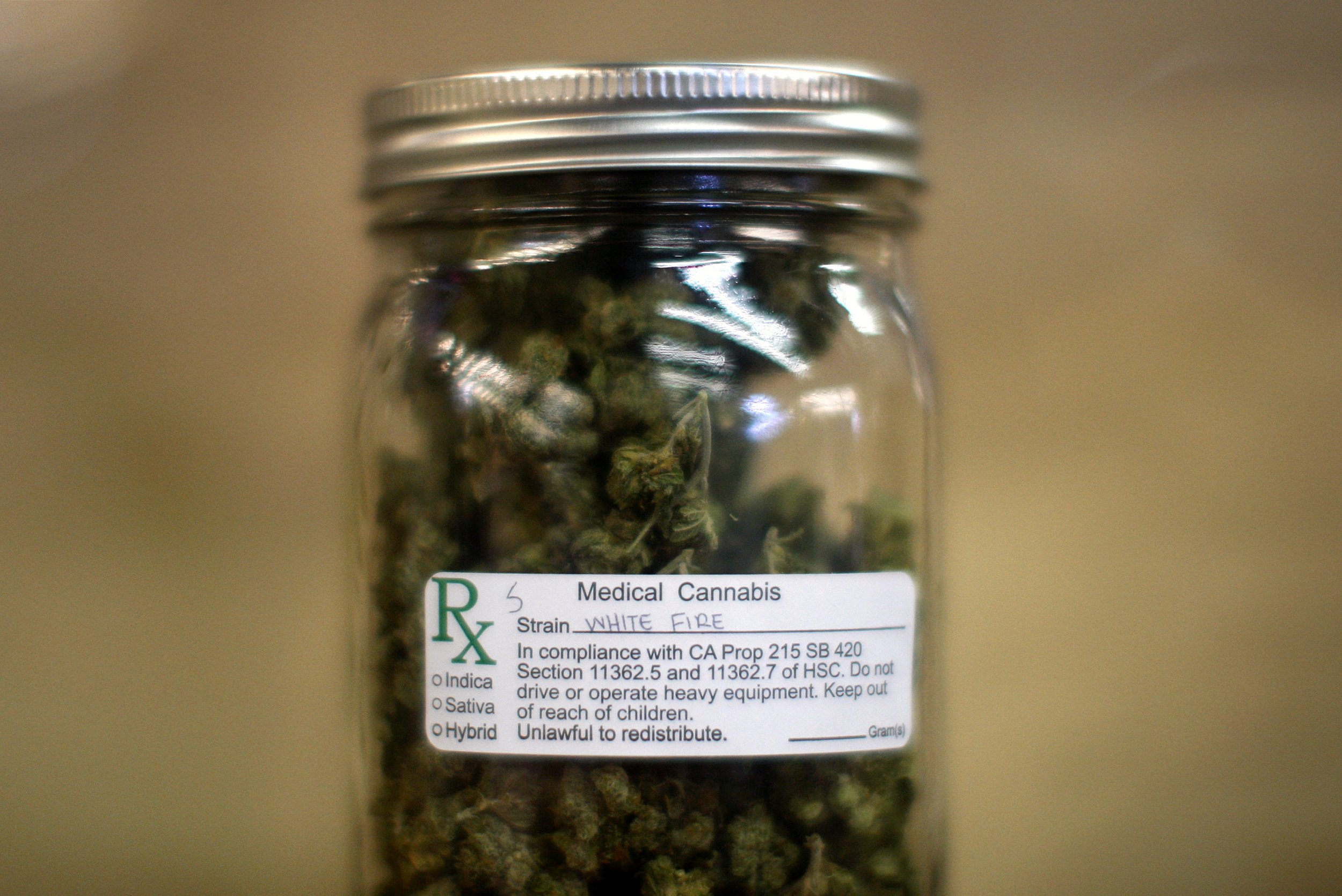 Any potential medical marijuana users in New York state who were concerned that partaking in pot for health purposes might clash with Judaism can stop shvitzing. The Orthodox Union has certified the marijuana products made by Vireo Health of New York as kosher, the latter announced Wednesday.
"Being certified kosher by the OU will not only help us serve the dietary needs of the largest Jewish community in the United States, but also combat unfortunate stigmas associated with medical cannabis," Ari Hoffnung, Vireo's CEO, is quoted as saying in the company's press release announcing the certification, which applies to the company's vaporization cartridges, oils and capsules. "Today's announcement sends an important message to New Yorkers of all faiths and backgrounds," he added. "Patients should never feel guilty or ashamed for using a product recommended by their physicians."
Vireo, formerly called Empire State Health Solutions, is one of five companies approved by the state to produce and sell medical marijuana under the Compassionate Care Act, signed into law by Governor Andrew Cuomo in July 2014. New York is one of 23 states, plus the District of Columbia, that have legalized the production and use of medical marijuana for qualifying patients.
New York's law states that eligible patients are those who have been diagnosed with "a specific severe, debilitating or life-threatening condition"—the list currently includes cancer, HIV infection or AIDS, amyotrophic lateral sclerosis, Parkinson's disease, multiple sclerosis, spinal cord injury with spasticity, epilepsy, inflammatory bowel disease, neuropathy and Huntington's disease—accompanied by a complicating condition, like severe or chronic pain, severe nausea or seizures.
The law allows liquid, oil and capsules for oral administration as well as for vaporization, but "expressly provides that a certified medical use of marijuana does not include smoking," according to its department of health.
In everyday English usage, the word kosher means proper or acceptable, but in the context of Judaism, it refers to specific religious laws that govern food preparation and consumption. For example, meat and dairy cannot be made or eaten together and pork and shellfish are prohibited. Kitchen and manufacturing equipment must also meet certain standards.
A broad range of foods require kosher supervision, according to the Orthodox Union, because "all units and subunits in a food item must be kosher as well. Thus, for example, a cereal may be non-kosher because it has raisins which are coated with a non-kosher, animal-based glycerin."
OU Kosher supervises roughly 70 percent of kosher-certified foods in the U.S., including for major companies like Coca-Cola, General Mills, the Hershey Company, Kraft/Nabisco and Unilever. According to Vireo's release, it will be the first medical cannabis company to receive a kosher certification from OU. Rabbinic field representatives visited and inspected Vireo's cultivation and lab facilities in Perth, New York, to verify that the company would meet all kosher standards.
Many Orthodox rabbis support the use of medical marijuana (but not recreational pot), The Forward reported earlier this year. In the past, the Orthodox Union has refused to give kosher certifications to cigarette and e-cigarette companies because of the associated health risks, but OU Kosher COO Rabbi Moshe Elefant said at the time that it "would not have a problem certifying" medical marijuana.
The cannabis plant itself does not require a kosher stamp of approval, but capsules and other manufactured forms of it do. "Just as the OU gives out Kosher certificates for vitamins or for any other medical product, after an examination of the ingredients, it is possible in principle to issue kosher certificates for cannabis, as long it is solely for medical uses and in countries where it is permitted by law," Rabbi Avi Berman, executive director of OU Israel, told the Israeli site Ynet in February.
Nearly a year later, OU Kosher has signed off on Vireo's medical cannabis products, "which were developed to alleviate pain and suffering in accordance with the New York State Compassionate Care Act," Rabbi Menachem Genack, CEO of OU Kosher, is quoted as saying in Vireo's release. The company plans to open four dispensaries in the state in January—in White Plains, the New York City borough of Queens, Binghamton and Albany.
"Judaism prioritizes health and encourages the use of medicine designed to improve one's health or reduce pain," Genack said. "Using medical cannabis products recommended by a physician should not be regarded as a chet, a sinful act, but rather as a mitzvah, an imperative, a commandment."