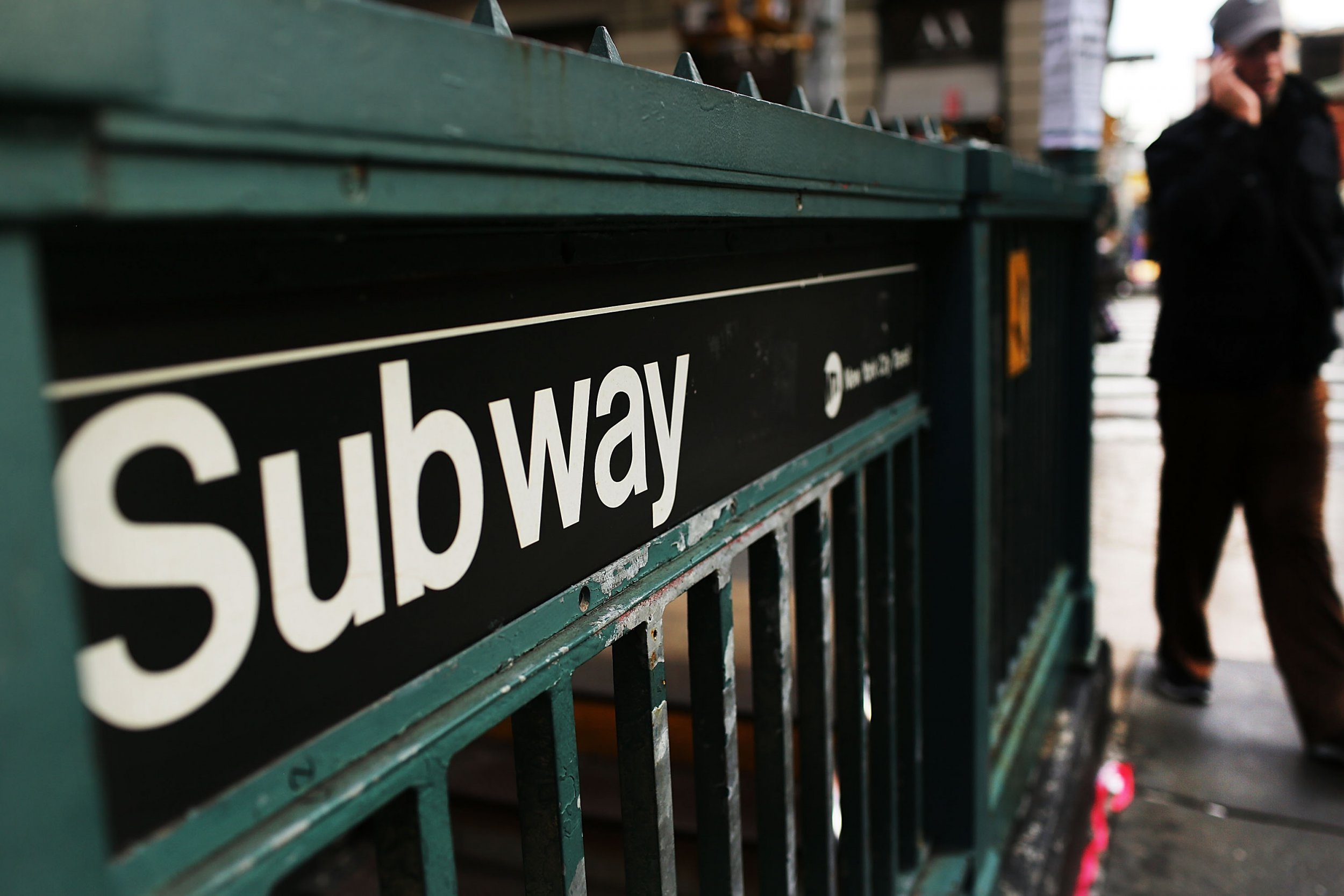 Mayor Bill de Blasio of New York City has proposed a new tax plan to help fund repairs to the city's deteriorating subway system.
Nearly 6 million people use the New York subway system, the largest in the nation, on an average weekday. But as New Yorkers are well aware, years of neglect have resulted in a summer of train delays, mechanical mishaps, and derailments for the aging system. Subway delays are said to have tripled in the past five years; in one particularly gruesome incident this past June, a southbound F train was stalled for 45 minutes without lights or air conditioning. A month later, a New Jersey train derailment at Penn Station prompted a series of emergency reschedulings and disruptions so that the commuter train system could undergo necessary repairs.
In response, Metropolitan Transporation Authority (MTA) Chairman Joseph Lhota unveiled an emergency plan to stabilize the system at large. But Mayor de Blasio, seeing the plan as yet another quick-repair scheme that merely sticks a bandage on long-overdue structural problems, has yet to commit to funding the project. As an alternative, the mayor announced his own tax plan in a statement on Sunday, with the aim to generate $800 million by taxing New York's wealthiest 1 percent.
"Instead of searching for a quick-fix that doesn't exist, or simply forking over more and more of our tax dollars every year, we have come up with a fair way to finance immediate and long-term transit improvement," de Blasio said in a statement Sunday
The tax would increase the top income tax rate from 3.9 percent to 4.4 percent for married couples making more than $1 million a year, and for individuals making more than $500,000 a year. This would affect 32,000 New Yorkers (just under 1 percent).
A formal announcement and outline of the mayor's tax plan is expected Monday.