New York Sweet 16 Party Deemed COVID Superspreader, Venue Hit With $12,000 in Fines for Hosting Party
A Sweet 26 party in New York has been classified as a COVID-19 superspreader by the local health department after 37 cases of the virus were identified among attendees and those they came in contact with.
The party took place on September 25 at the Miller Place Inn in Suffolk County, New York, county officials said. The venue was issued a $10,000 fine on October 10 for violating New York state executive orders, as they exceeded the state's limit of 50 or fewer people at a non-essential indoor gathering. Suffolk County Executive Steve Bellone noted that the venue also received a $2,000 fine for violating the county's sanitary code, for "operating a food establishment in an unsanitary condition," according to a press release sent to Newsweek by the Suffolk County Department of Health.
Bellone said that the county health department was notified of the first case connected to the party on Sept. 30. That case involved the Sachem Central School District, but Bellone did not specify the individual's connection to the district.
"The county health department initiated a comprehensive contact tracing investigation, contacting the host of the event, to obtain a copy of the guest list, which was provided voluntarily," he said. Since Sept. 30, additional cases have appeared in the school district which can be traced back to the party.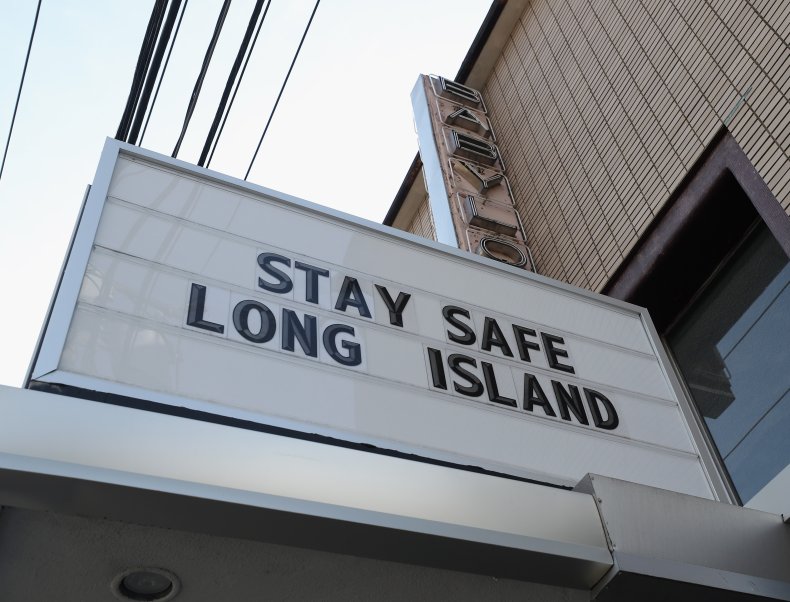 According to Bellone, the guest list contained 81 guests—49 students and 32 adults—and the county's department of health quarantined the entire guest list and input the data into the county's contact tracing system.
"The investigation identified 37 positive cases of COVID-19 connected to that party, 28 students, nine adults," he said, adding that when contract tracing was employed, 334 people interacted with party guests after they were exposed to the virus.
"One hundred eighty-three of those contacts were affiliated with schools, 151 were non-school affiliated," Bellone said. "As a result of this one event, 270 people were placed under quarantine, eight schools had positive cases and 35 schools had individuals placed under quarantine."
During the press conference, Bellone stated that while there is no clear definition of what a superspreader event is, "but in Suffolk County, we have not seen an event like this before at any time throughout this pandemic. For Suffolk County, this was a superspreader event."
Bellone also noted that this is the first time the county's health department has been forced to take enforcement action against a business and added that the "situation is under control."
In the press release sent to Newsweek, Suffolk County Health Commissioner Dr. Gregson Pigott said "This cluster should serve as a stark reminder of the consequences of violating COVID-19 rules and regulations."
While speaking to WNBC-TV, Christopher Regina, manager of the Miller Place Inn, said that "we weren't aware we were breaking the law....there was no clarification of the state guidelines."
Regina also told the tv station that the Miller Place Inn "voluntarily" closed last Thursday. Regina did not specify when the venue will reopen for business.
The press release from the county's health department indicates that the Sweet 16 was held indoors, and as Bellone noted, in New York non-essential social gatherings are limited to 50 or fewer people, or 50 percent capacity, depending on which is lower. That number does not change if the gathering is taking place outdoors. State guidelines also require social distancing and the wearing of protective face masks when in public. County officials noted that not everyone in attendance at the party was wearing masks according to a report from Newsday.
The Sachem Central School District suspended in-person instruction at the Sachem North High School due to several positive COVID-19 tests on September 30. The high school is set to resume in-person classes on October 14.
Newsweek reached out to Bellone's office and the Miller Place Inn for comment but did not receive replies in time for publication.