New York Teacher Fired After Allegedly Ripping Hijab Off 8-year-old Girl's Head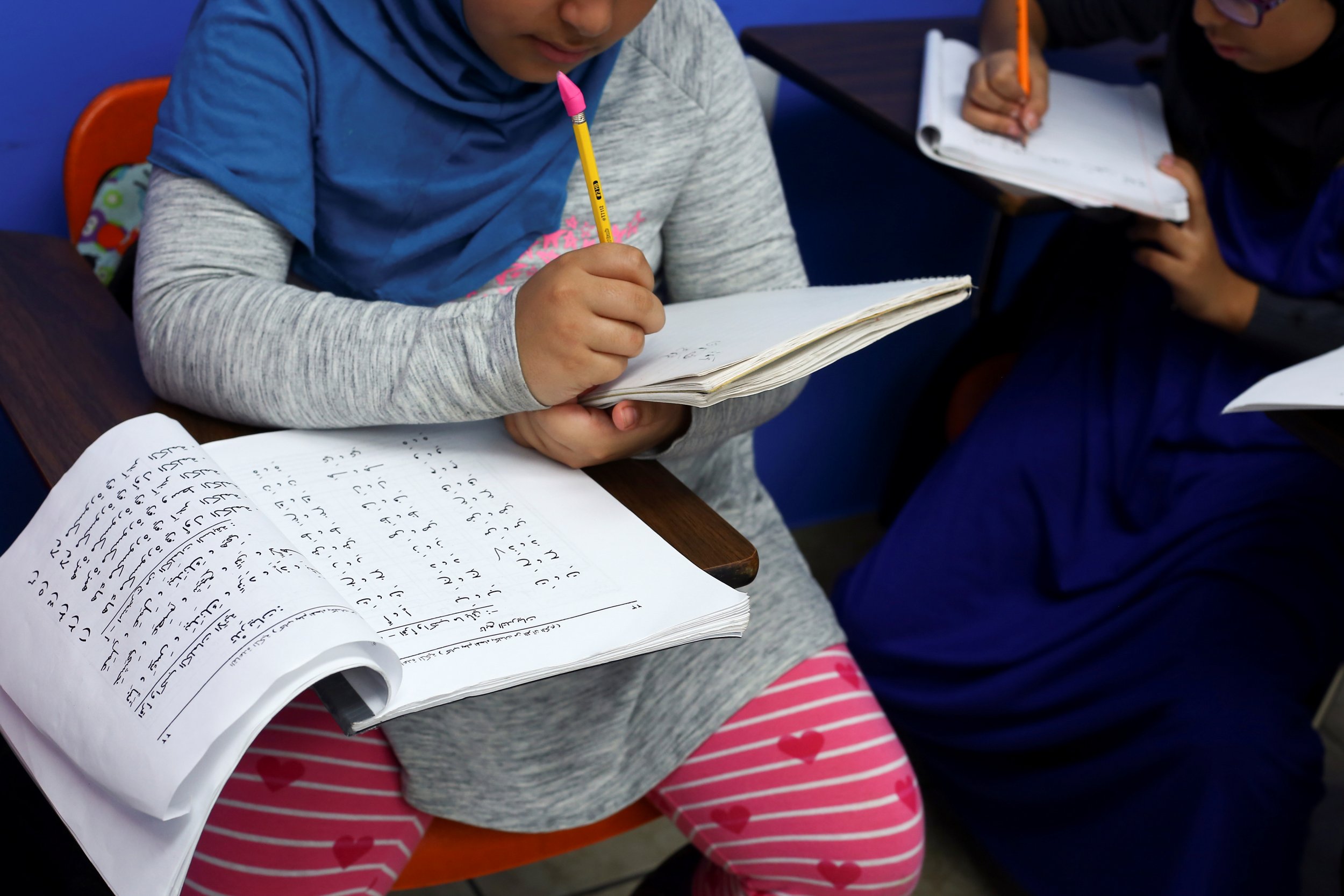 A schoolteacher from New York has been dismissed from his post after allegedly ripping a hijab off an 8-year-old child.
The incident occurred at the Bennington School in the Bronx on May 2, where substitute teacher Oghenetega Edah reportedly found one of his students sitting in his seat and told her to move.
When the girl refused to move, Edah allegedly threatened to take her hijab off apparently in punishment for her misbehaving—eventually pulling the religious scarf from his student's head as she continued sitting in his seat.
According to police, Edah, who had been working at the school since January this year, told the girl "I'm taking it off" as he ripped the scarf off her head. He allegedly hurt her right eye in the process.
The eight-year-old student was taken to hospital to have her eye examined by a doctor, but staff at the Jacobi Medical Center said there had been no permanent damage caused to her eye.
However, the second grade student's parents said the alleged incident had left their daughter in shock and frightened her siblings, who also attend the Bronx school.
"I didn't expect a teacher to do that to a child," the girl's father told the New York Daily News.
"She's OK right now, but kids, they're nervous."
Police are conducting an investigation into what happened, although Edah has not been arrested nor charged in connection with the alleged incident.
However, his final day at the school was on May 3, when he was immediately dismissed from his role as a substitute teacher following the accusation.
"This alleged behavior is completely unacceptable," Department of Education spokesman Michael Aciman said in a statement.
"This individual was removed from the school immediately and his employment has been terminated."