New York Terror Suspect Entered U.S. Under Visa Program Trump Wants To End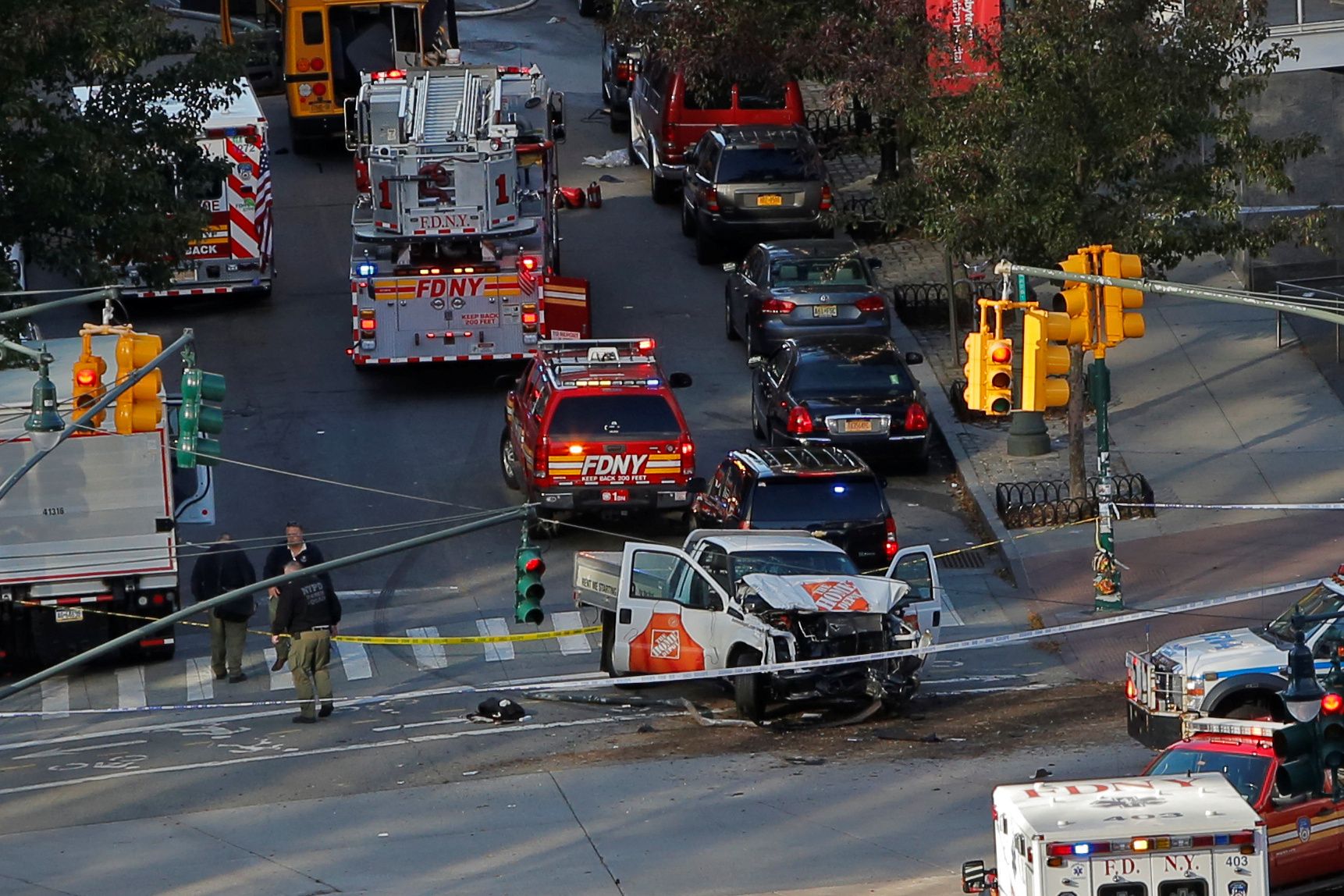 The suspect for the deadliest terror attack in New York City since 9/11 reportedly entered the United States under a visa program that President Donald Trump has tried to end as part of his crackdown on immigration.
Sayfullo Saipov, a 29-year-old Uzbekistan native, was awarded a permanent resident visa in 2010 under the Diversity Immigrant Program, ABC New York reported. The program is meant to increase the number of immigrants from countries with low rates of U.S. immigration. The program awards 55,000 green cards a year, a majority of which go to people in African and Eastern European nations, according to U.S. Citizenship and Immigration Services.
To qualify, applicants must prove that they have a clean criminal record, have a high school diploma or its equivalent, or have at least two years of work experience within the past five years. It takes two years of vetting to get a visa.
Congress has tried to end the Diversity Visa lottery program five times since 2007.
The program's future most recently came into question when the Reforming American Immigration for a Strong Economy (RAISE) Act, sponsored by Senator Tom Cotton (R-Ark.), called for its elimination as part of a wider reduction in legal immigration.
In its statement supporting the bill, the White House called the Diversity Visa lottery program "outdated," adding that it "serves questionable economic and humanitarian interests."
Saipov applied for the program in 2008 and was granted a Diversity Visa two years later.
According to government records, there were 153,661 applicants for a DV-10 visa from Uzbekistan in fiscal year 2008. In 2010, 3,356 Uzbeks received a visa, meaning Saipov had a 2.1 percent chance of succeeding.
From its independence from the Soviet Union in 1991 until last year, Uzbekistan was ruled by Islam Abduganiyevich Karimov, whose authoritarian rule pushed many of its residents to emigrate. ISIS also has a presence in Uzbekistan and recruits militants from there.
Uzbekistan is "one of the most oppressive countries in the world, so young people are fleeing the dictatorship and at the same time aren't able to fit in Western societies," Erica Marat, a Central Asia expert at the College of International Security Affairs, told Newsweek Tuesday evening. "Patterns of radicalization for Uzbeks are somewhat similar to that of migrants from other countries, an inability to fit into the society where the live, an inability to live the American dream. So they are looking for ways to belong and extremist narratives seem to be the most attractive."
Tuesday's attack seems to have poised Trump for even stronger opposition to visa programs. He tweeted at night, "I have just ordered Homeland Security to step up our already Extreme Vetting Program. Being politically correct is fine, but not for this!"