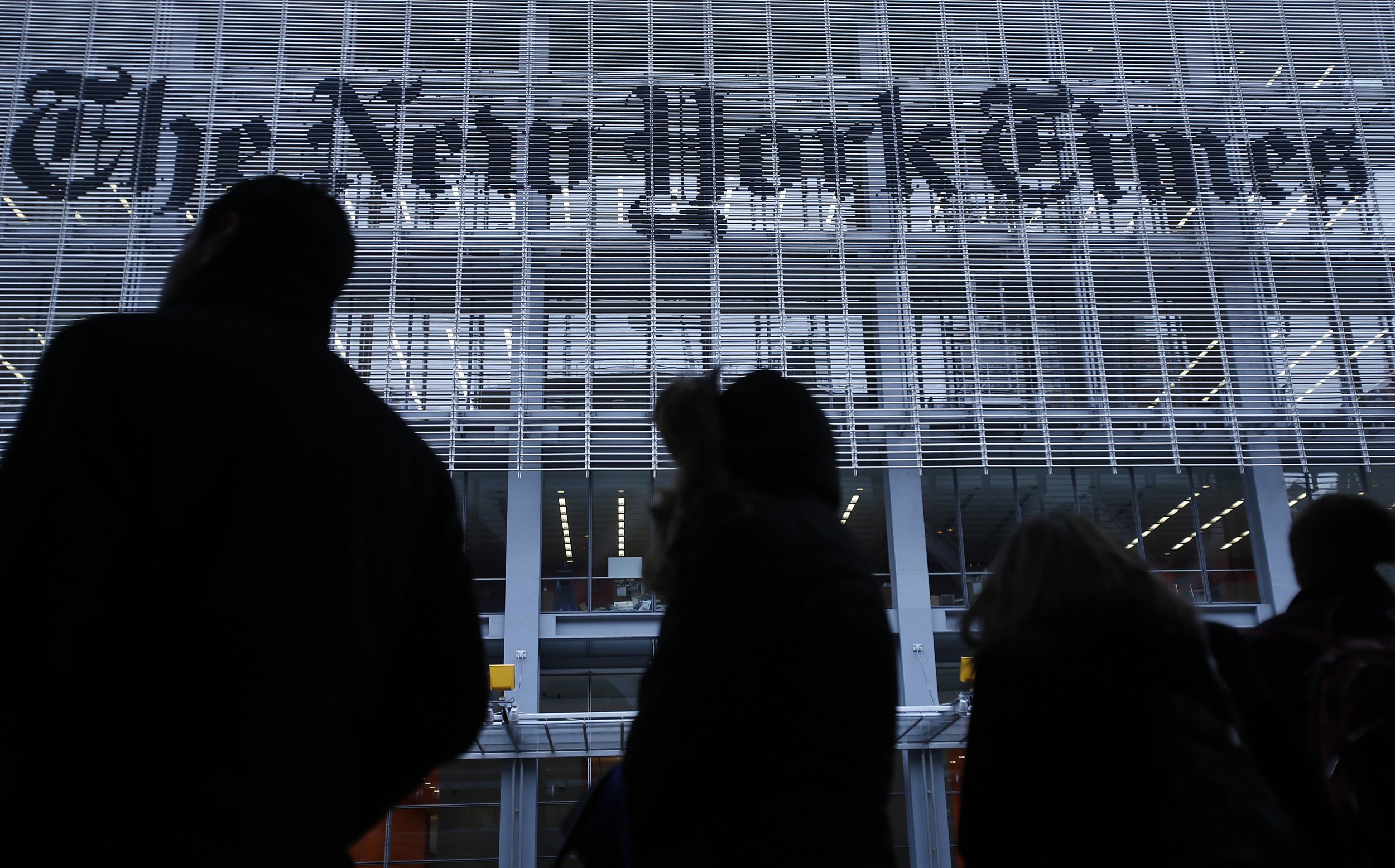 The 89th Academy Awards host Jimmy Kimmel made no effort to resist the urge to trickle out a slew of Trump jokes to an expecting Oscars audience. To justify the boilerplate behavior, he reminded nominees that the jokes were a good idea—they likely could be used as fodder for President Donald Trump's morning tweet-from-the-toilet ritual the next day. Trump's Twitter roast of the Oscars, though, had inadvertently already begun several hours earlier, when he attacked a New York Times advertisement that hadn't yet aired.
Titled, "The Truth," the 30-second spot is the first New York Times ad to play during an Academy Awards show'; and while it's the first ad the newspaper has run since 2010, it is by no means their first stab at buying airtime on a broadcast.
The ad itself, seemingly targeted at the Trump administration, is filled with a conflicting collection of punditry topped off with "The truth is..." statement overlays on top. The ad concludes by asserting that "the truth is more important now than ever."
Arthur Sulzberger, Jr., the publisher of the paper, said in a press release "in a world where there is so much uncertainty about what is real and what is fake news, we remain steadfastly committed to a search for the truth."
While Trump was busy pre-editing his "SAD!" Oscar tweets, the joke was already on him; his tweet about the ad spurred interest before the ceremony started, according to Google Analytics.