New York Times Could Have Exposed Harvey Weinstein's Sexual Misconduct 13 Years Ago, Claims Former Reporter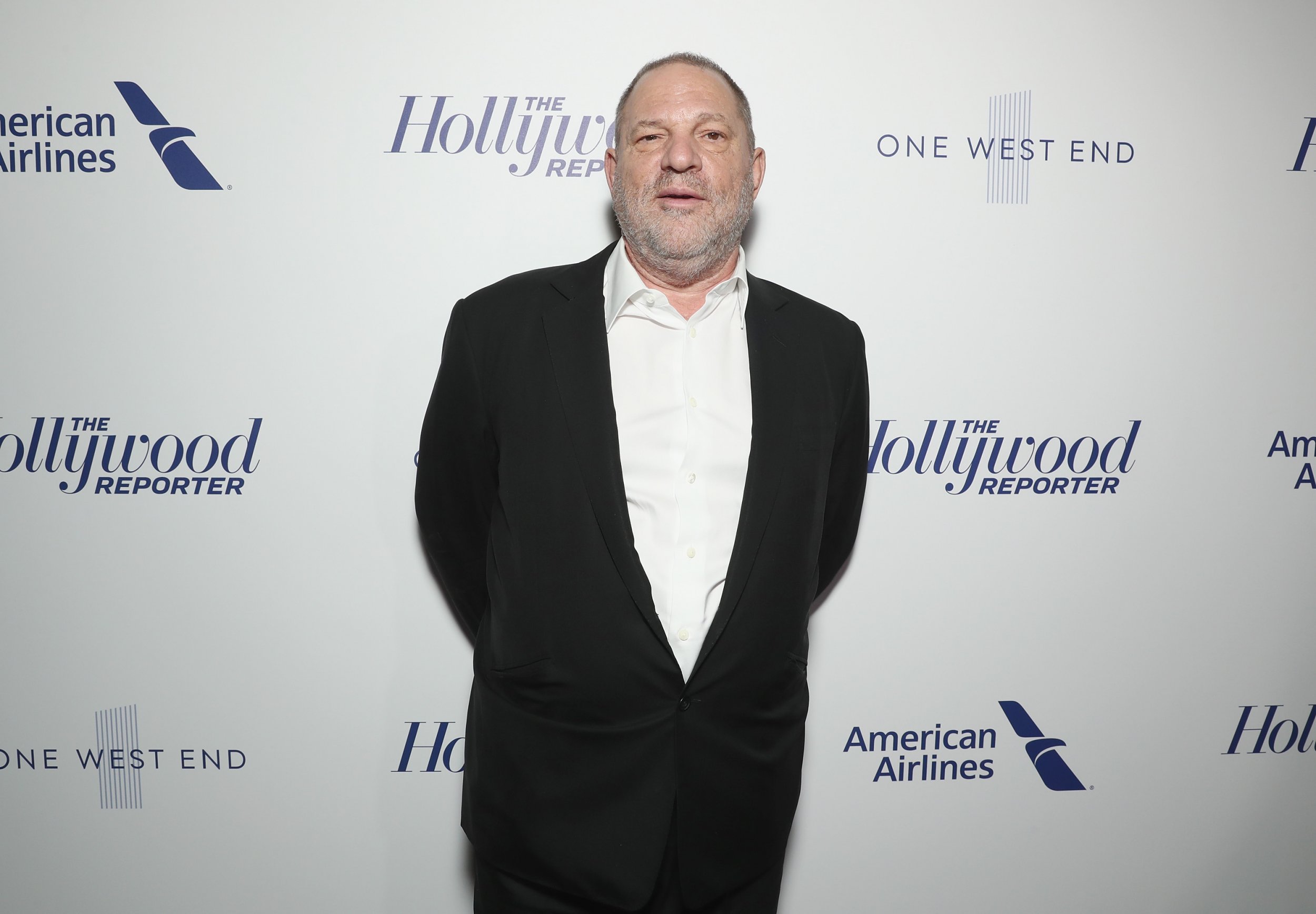 Updated | The New York Times's explosive report last week alleging sexual harassment by Hollywood mogul Harvey Weinstein has resulted in the Oscar-winning producer being ousted from his own company. But a former reporter for the newspaper has claimed that she could have exposed Weinstein's purported misdemeanors 13 years ago, but that editors killed a story she had reported on the subject, perhaps under pressure from Weinstein himself.
Sharon Waxman, editor of Hollywood business trade website TheWrap, wrote Sunday that she investigated "oft-repeated allegations of sexual misconduct by Weinstein" while a relatively new reporter at the Times in 2004. Waxman says she "had the facts" that proved similar allegations to those made last week, but that she was told by the then culture editor at the Times that the story was unimportant.
Newsweek cannot independently verify Waxman's claims.
In 2004, Weinstein was head of the Disney-owned Miramax production company. He co-founded his now former firm, The Weinstein Company, a year later, in 2005.
Waxman said she traveled to Rome in 2004 to track down the head of Miramax Italy, Fabrizio Lombardo, whom she had been told "had no film experience and his real job was to take care of Weinstein's women needs, among other things."
Waxman wrote: "I had people on the record telling me Lombardo knew nothing about film, and others citing evenings he organized with Russian escorts."
Waxman also said she traveled to London and met with a woman "who had been paid off after an unwanted sexual encounter with Weinstein." Waxman added: "She was terrified to speak because of her non-disclosure agreement, but at least we had evidence of a pay-off."
Waxman further alleges that Weinstein visited the Times's offices "to make his displeasure known" about the proposed story. She wrote that he "was a major advertiser in the Times, and that he was a powerful person overall."
The Times ran a story under Waxman's byline concerning a court case between Miramax and Lombardo, but no mention was made of any alleged impropriety by Weinstein. "The story I reported never ran," Waxman wrote.
"The Times newsroom has a long history of exposing corruption and abuse by powerful people and institutions. Our newsroom was the first to publish a meticulously reported investigation of Mr. Weinstein revealing numerous settlements for sexual harassment, New York Times spokesperson Danielle Rhoades Ha tells Newsweek.
"Our former colleague Sharon Waxman wrote about a story that was published in the Times in 2004. No one currently at the Times has knowledge of editorial decisions made on that story. But in general the only reason a story or specific information would be held is if it did not meet our standards for publication."
Further complicating the complex story about Weinstein's supposed behavior, TheWrap founder implicated two Hollywood actors in allegedly helping defend Weinstein and negate her story. Waxman says that Matt Damon and Russell Crowe called her personally "to vouch for Lombardo" and his credentials as head of Miramax Italy.
"Today I wonder, if this story had come to light at the time, would Weinstein have continued his behavior for another decade, evidenced by the scathing 2015 memo by former staffer Lauren O'Connor," Waxman wrote, referring to an internal memo by a former Weinstein Company employee alleging misconduct by Weinstein that was mentioned in the New York Times piece October 5.
After news broke of the accusations against Weinstein, the movie producer admitted "the way I've behaved with colleagues in the past has caused a lot of pain, and I sincerely apologize for it."
Weinstein took a leave of absence from The Weinstein Company. However, he was terminated from the production firm—of which he and brother Bob Weinstein own 42 percent—Sunday "in light of new information about misconduct."
Weinstein has produced numerous Oscar winning movies including Shakespeare in Love, The King's Speech and The Artist.
Representatives for Harvey Weinstein, The Weinstein Company, Matt Damon and Russell Crowe did not immediately respond to Newsweek's request for comment.
This story has been updated to include comment from The New York Times.