Hypocrisy of 'New York Times' Over Temporary Work Visas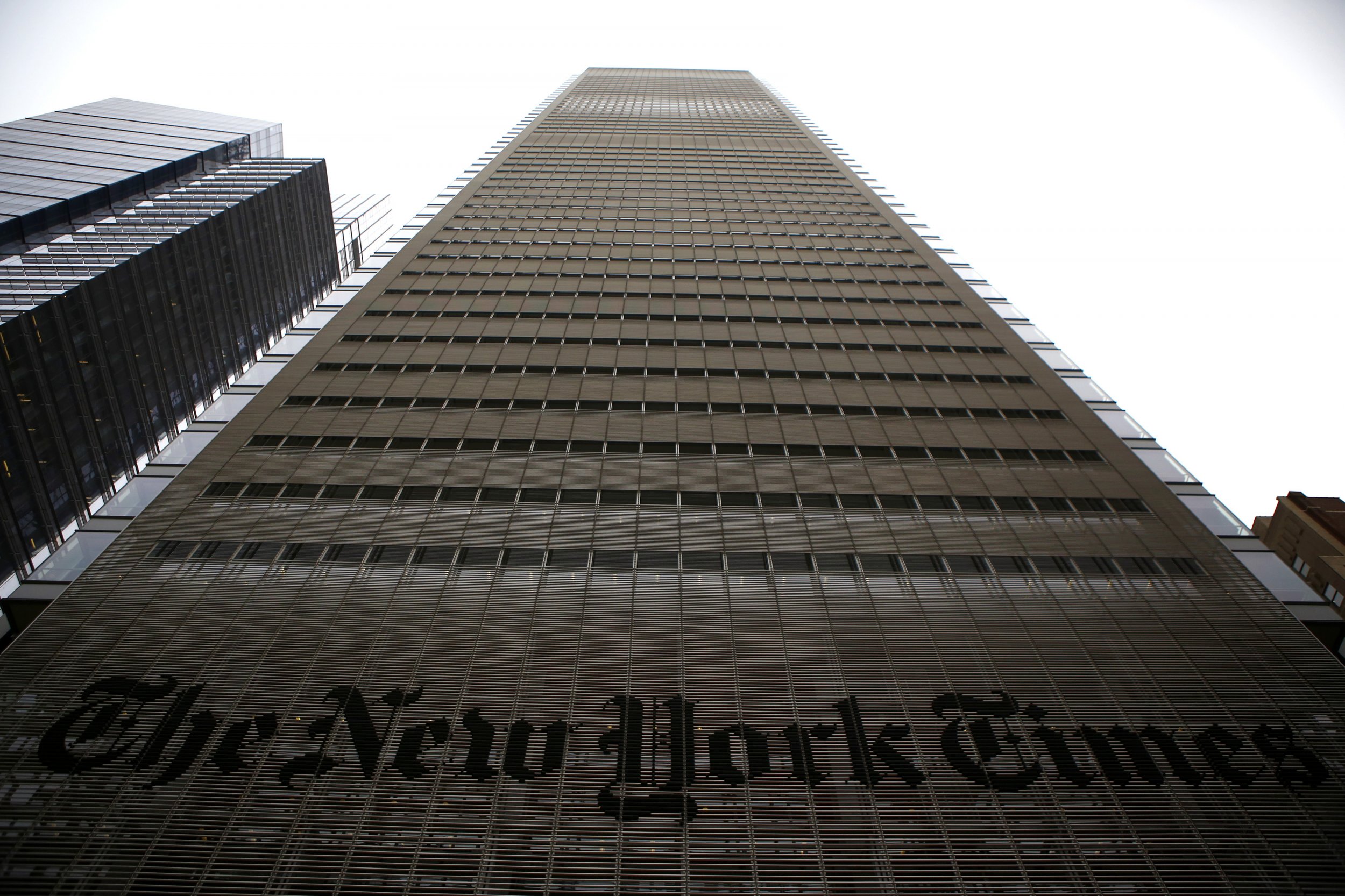 In its June 15, 2015 edition, The New York Times editorial board published a scathing editorial, "Workers Betrayed by Visa Loopholes," decrying the H-1B Nonimmigrant Worker Program, with its vitriol directed primarily at information technology workers and their employers.
An H-1B visa is a temporary work visa usually accompanied by a six-year maximum period of stay, allowing companies to hire individuals who are to be employed in a "specialty occupation," a position that requires at least a university degree or its equivalent in a related field.
Although there is generally no requirement that a company test the U.S. labor market for worker availability (unless the employer is "H-1B dependent"), companies must attest to the U.S. Department of Labor through a Labor Condition Application ("LCA") that there is no strike or lockout at the company, that the H-1B employee is to receive the higher of the actual or prevailing wage for the position, that working conditions at the workplace are not adversely affected and that notice of the position was posted in two conspicuous places at the worksite for 10 consecutive days.
Documentation supporting the attestations must be made available to the public, and individuals may make complaints or report material misrepresentations to the Labor Department. Penalties for violating the terms of the LCA are harsh, and can include employer debarment from the program.
Further, the H-1B petition process is expensive. Petitions for H-1B classification carry filing fees consisting of a $325 base fee, a $500 "anti-fraud" fee and an H-1B "super fee" of either $750 or $1,500, depending on whether the employer has more or less than 26 "full time equivalent" employees.
The H-1B program is capped at 65,000 petitions per fiscal year, with an additional 20,000 available to graduates of U.S. master's degree programs or higher (certain employers, including nonprofit research institutions and universities, are exempt from the cap). For fiscal year 2016, U.S. employers filed 233,000 petitions for the 85,000 available slots.
The H-1B petition process is complicated, cumbersome, very expensive, carries liability and the outcome is unknown at best. U.S. employers don't run to file these petitions. There are no loopholes. In passing the law, Congress struck a balance in protecting U.S. workers while allowing U.S. employers to utilize foreign skill where necessary.
As with any program, this does not mean that there will not be any abusers, but the law provides protection through the U.S. Department of Labor's enforcement provisions.
Indeed, The New York Times itself has not had any ethical qualms in availing itself of H-1B workers, and in particular information technology employees. Public records available from the U.S. Department of Labor indicate that the Grey Lady filed over 100 LCAs with the U.S. Department of Labor—a prerequisite to submitting an H-1B petition to the U.S. Citizenship and Immigration Services—since 2011.
Most of the positions sought by the paper are for information technology occupations. Of the 26 LCAs for H-1B petitions filed by the Times in fiscal year 2014, 23 were for information technology positions, and through the second quarter of fiscal year 2015, the Times had filed 23 LCAs seeking H-1B employees, 21 for information technology positions.
The Times editorial claims that "despite common perceptions about the H-1B law, it does not require companies to recruit American workers before looking overseas." Of course, as the editorial board did not disclose that the paper itself utilizes H-1B employees, it did not mention whether it had conducted recruitment of U.S. workers for these positions. It is a safe bet that the answer is "no," because current regulations do not require recruitment unless a company is H-1B dependent, which the Times is not, based upon its public filings.
Furthermore, the editorial board did not disclose that the Times has a financial incentive for requiring recruitment. Department of Labor regulations for the Immigrant Worker/Green Card (PERM) program require two advertisements to be placed in a Sunday paper. Professional positions in New York are generally required to be placed in The New York Times.
It is the Department of Labor regulations that support what is left of the Times's Help Wanted print advertising. If new regulations for H-1B recruitment were to parallel the PERM regulations, it would mean more advertising revenue for the Times.
And most hypocritical of all is that while the Times supports the amnesty/legalization of 11 million illegal/undocumented aliens, it opines that the availability of 85,000 visas annually for professional positions has the greater impact on the U.S. workforce.
The Times editorial board may well be in compliance with current H-1B regulations, but if its editorial board is going to wag a finger at companies who utilize the H-1B program, they should at least have the decency to disclose its use of the very program it chastises.
Bonnie Schertz and Richard B. Solomon are business immigration lawyers based in New York.