The New York Times Is Sorry for Thinking a Satirical Kanye West Interview Was Real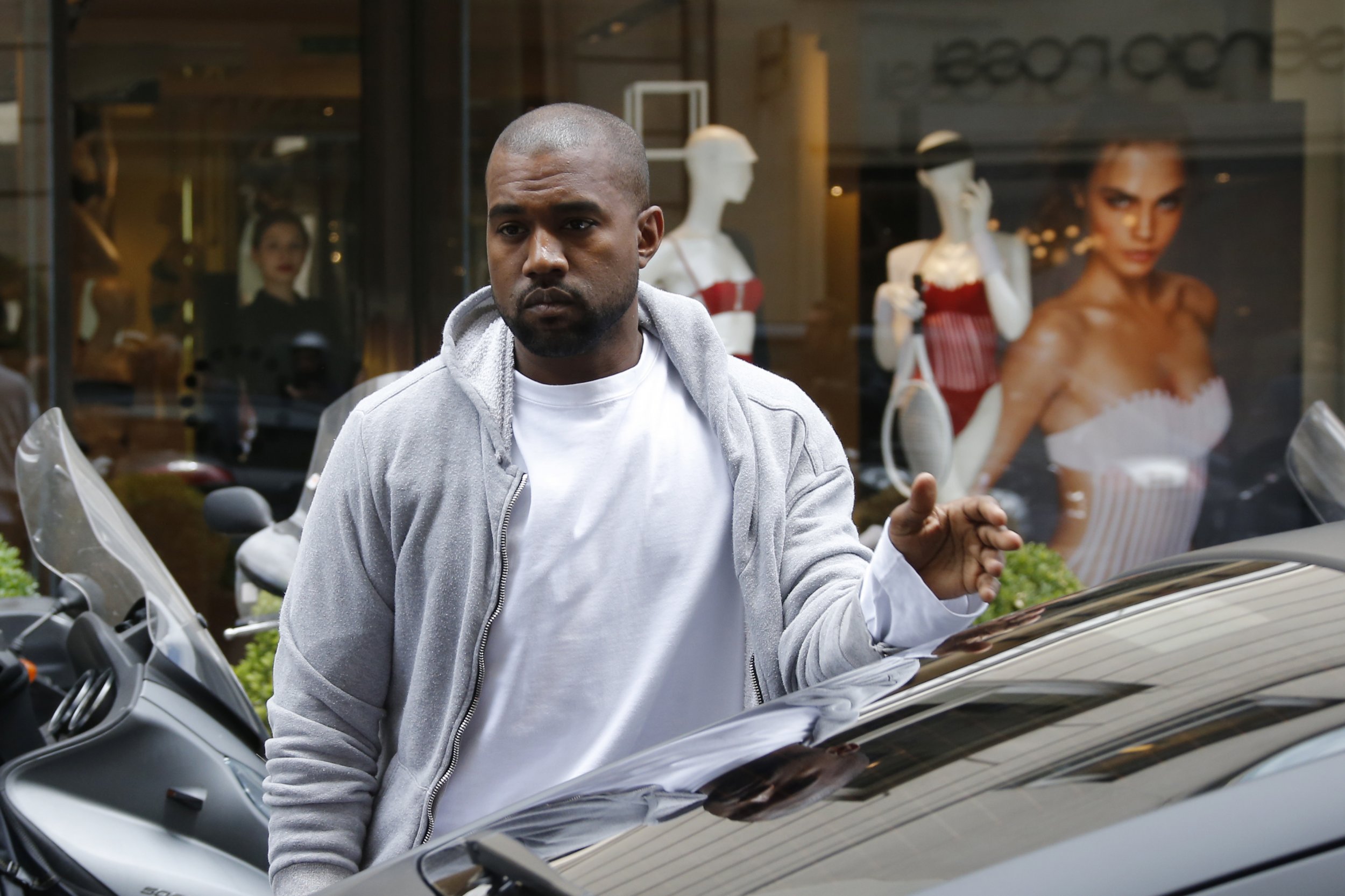 After including entirely fictitious Kanye West quotes in a fashion section column on "Kim Kardashian's derrière," the paper of record has an embarrassing correction notice to share with the world. Behold:
An earlier version of this column was published in error. That version included what purported to be an interview that Kanye West gave to a Chicago radio station in which he compared his own derrière to that of his wife, Kim Kardashian. Mr. West's quotes were taken, without attribution, from the satirical website The Daily Currant. There is no radio station WGYN in Chicago; the interview was fictitious, and should not have been included in the column.
That's a lot to unpack. The quote in question, the Times notes, came from The Daily Currant, a seldom funny Onion imitator that seems to draw traffic and attention from being mistaken precisely because it's not The Onion. (A recent story about Sarah Palin urging President Barack Obama to send immigrants "back across the Mexican Ocean" has hit 800,000 Facebook likes and counting, with many of those readers mistaking it for a real quote.) This particular quote was lifted from a November 14 Currant story headlined "Kanye: 'I Have a Better Butt' Than Kim Kardashian."
The West quotes are pretty clearly exaggerated beyond the point of believability, with an "Of all time!" meme callback thrown in for good measure. Via Poynter, here's the bit that the Times grabbed in its piece:
"I don't understand why everyone is focusing on Kim's booty," Kanye said in an interview on Chicago rap station WGYN, adding that he certainly loves it. "That's why I married her," he said. But, Kanye added, nobody has a rear end like his own.

"My booty is like Michelangelo level, you feel me?" Kanye said. "It's like a sculpture. It's like something that should be sitting in a museum for thousands of thousands of years."

His wife's behind? It was nice, Kanye said, "But it's not at that level."
Appropriately, the piece, by humorist and reporter Joyce Wadler, is part of a recurring column titled "I Was Misinformed." But it's not necessarily the most embarrassing pop culture-related correction issued by the Gray Lady this month. That honor still belongs to this confused botching of a Good Burger meme spoofing Alex From Target:
An article on Thursday about the latest Internet sensation of "Alex from Target," a picture of a teenager bagging merchandise at the retailer that went viral online, described incorrectly a subsequent Internet posting of "Kel from Good Burger." It was a frame from the 1997 film "Good Burger" starring the actor Kel Mitchell; it was not a photograph of a teenager in a job.
Neither Wadler nor The Daily Currant nor local burger-flipping teenager Kel responded to requests for comment.