How New York Is Finally Helping Poor Defendants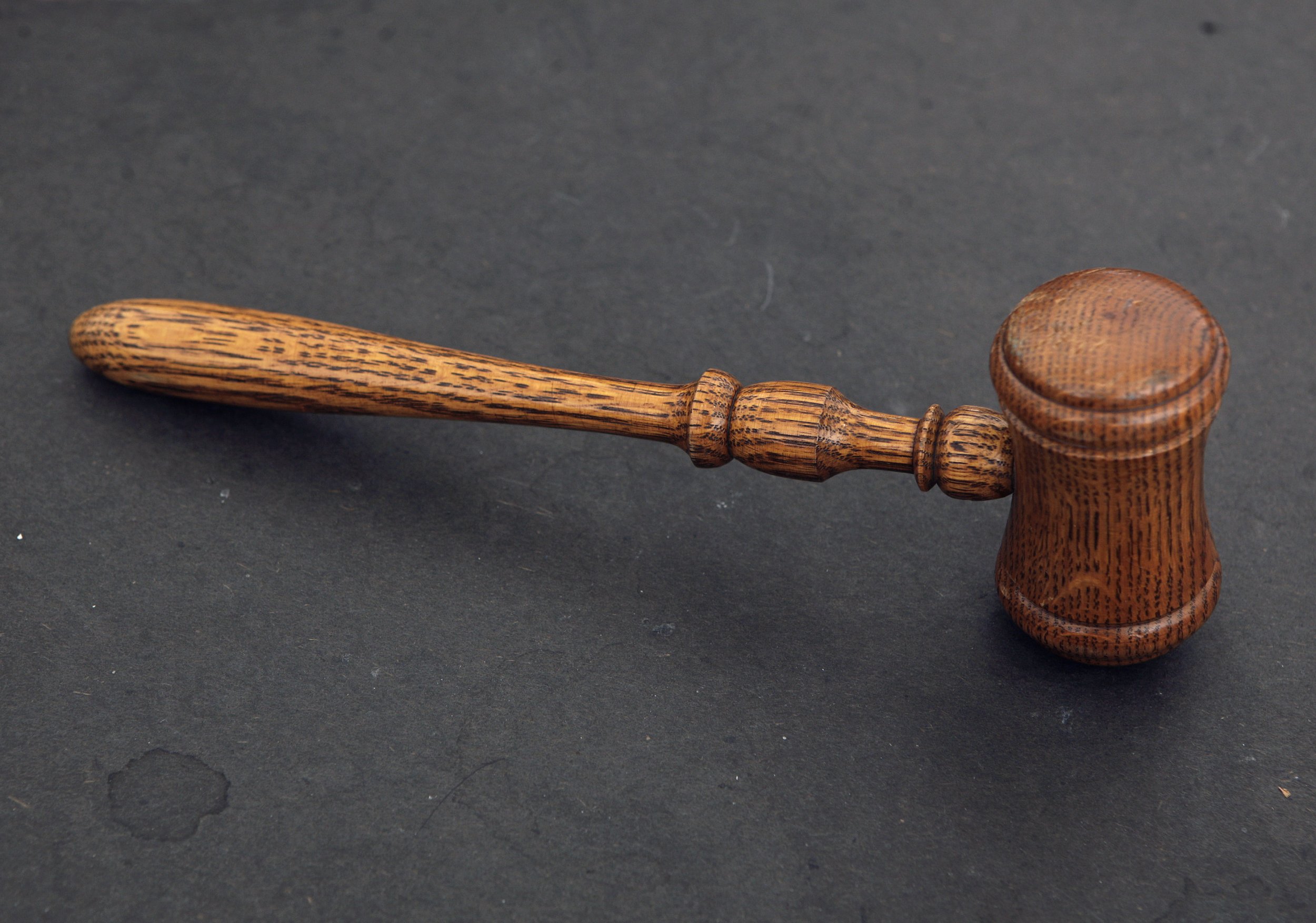 Seven years after civil rights advocates slammed New York's public defense system as a failure in a class-action case, the state has agreed to major reforms.
The New York Civil Liberties Union announced Tuesday that Governor Andrew Cuomo's administration has agreed in a settlement to make changes in five counties that are "all emblems of New York's flawed approach" to public defense, such as ensuring that every indigent defendant has a lawyer at arraignment, where judges often set bail and take pleas.
In addition, the state has agreed to caseload standards in five counties—Onondaga, Ontario, Schuyler, Suffolk and Washington—"that will substantially limit the number of cases any lawyer can carry, thereby ensuring that poor criminal defendants get a real defense."
The NYCLU believes these reforms will set the stage for change both in the state and across the country. The State Supreme Court in Albany, New York, still must approve the changes. If greenlighted, they will be in place for 7½ years, according to the NYCLU.
The announcement comes just one day before the landmark defense litigation, Kimberly Hurrell-Harring et al. v. the State of New York, was scheduled to go to trial. The New York Civil Liberties Union and Schulte Roth & Zabel LLP had argued in the Hurrell-Harring complaint that the state's public defense system provided grossly inadequate legal aid to indigent defendants. They further claimed that New York, which charges each county with running its own public defense system, did not provide enough oversight to make sure indigent defendants receive adequate representation.
Ms. Hurrell-Harring, for example, "only committed a misdemeanor when she brought a small amount of marijuana to her husband in jail" on September 29, 2007, according to the NYCLU. Her public defense lawyer, who has since been disbarred and had a "history of neglecting cases," told her to plead guilty to a felony, which she did. She then spent four months behind bars. She also lost her home and job.
Among the problems detailed in the suit: Lawyers often don't meet with clients before "critical stages" in criminal proceedings, investigate the case to better prepare a defense, hire experts, "file necessary pre-trial motions" or "provide meaningful representation at trial and sentencing."
There are issues with regard to resources as well, according to the suit: New York doesn't provide enough money to the public defense system or its lawyers and the state doesn't limit case loads, meaning lawyers are simply overburdened.
If approved, the settlement will provide funding so that public defense improves. Under the agreement, New York must spend $4 million in the next two years to "increase attorney communications with poor criminal defendants, promote the use of investigators and experts, and improve the qualifications, training and supervision of lawyers representing indigent defendants."
The agreement will also require New York to "hire sufficient lawyers, investigators and support staff to ensure that all poor criminal defendants have lawyers with the time and support necessary to vigorously represent the defendant," according to the NYCLU.
The settlement also requires the state to draft eligibility standards for counsel for indigents so that more poor New Yorkers can access public defenders.
The Office of Indigent Legal Services, under the settlement, will also gain more power as a "state-level oversight entity" to make sure the New York provides proper public defense.
In addition, New York will provide the Hurrell-Harring plaintiffs progress reports, "to monitor compliance with the agreement and, if necessary, return to court to enforce it."
The constitutional right to public defense has been established for decades.
On March 18, 1963, the U.S. Supreme Court decided in Gideon v. Wainwright that defendants not only have a right to counsel, but must be provided counsel if they are too poor to pay for their defense "in cases involving serious crimes." On June 12 1972, the U.S. Supreme Court issued yet another decision on indigent counsel, described by some as the "Gideon of Misdemeanors." In Argersinger v. Hamlin, the justices ruled unanimously that indigents facing jail in misdemeanor cases also have a right to court-appointed counsel. However, these rulings didn't make explicit that public defense needed to be good.
Hence the lawsuit's emphasis on the words meaningful and effective.
"The right to counsel is a right to meaningful and effective assistance of counsel," the lawsuit states. "Constitutionally adequate counsel is counsel that is capable of putting the prosecution's case to meaningful adversarial testing."
So if the state doesn't provide meaningful and effective counsel for indigents, the NYCLU argued that it is violating what the U.S. Supreme Court decided in Gideon and Argersinger—that this counsel is required by the Sixth and 14th Amendments. These amendments require the right to counsel and prohibit states from denying due process, respectively.
Civil libertarians in other parts of the country have filed similar cases seeking to require proper representation by public defenders. But overall, the NYCLU case "is certainly broader than most," Norman Lefstein, professor and dean emeritus at Indiana University Robert H. McKinney School of Law, who is recognized as an expert in public defense, tells Newsweek.
Many counties in New York had agreed with the NYCLU even before the settlement. According to the Watertown Daily Times, 15 counties had asked Cuomo and State Attorney General Eric Schneiderman to settle the case—and require that indigent defense be administered on a statewide level, not the present county-by-county system. And on June 26, Ontario County settled with the NYCLU. The county has created a Public Defender's office, as well as caseload limits, and it requires monitoring and reporting of this system, the NYCLU said.
The U.S. Justice Department has also publicly supported the lawsuit. On September 25, the DOJ filed a "statement of interest" in Hurrell-Harring, "the first time that the Department of Justice has weighed in on public defense in a state court proceeding in the more than 50 years since the U.S. Supreme Court held that states must provide the right to counsel to poor people accused of crimes," the NYCLU says.
In a statement on the DOJ's position, former U.S. Attorney General Eric Holder said, "To truly guarantee adequate representation for low-income defendants, we must ensure that public defenders' caseloads allow them to do an effective job.
"The Department of Justice is committed to addressing the inequalities that unfold every day in America's courtrooms, and to fulfilling the Supreme Court's historic decision in Gideon v. Wainwright. America's indigent defense systems exist in a state of crisis, and over 50 years after it was made, the promise of Gideon is not being met," he also said in a statement.