New York County Doesn't Want Hasidic Jews to Vote: Lawsuit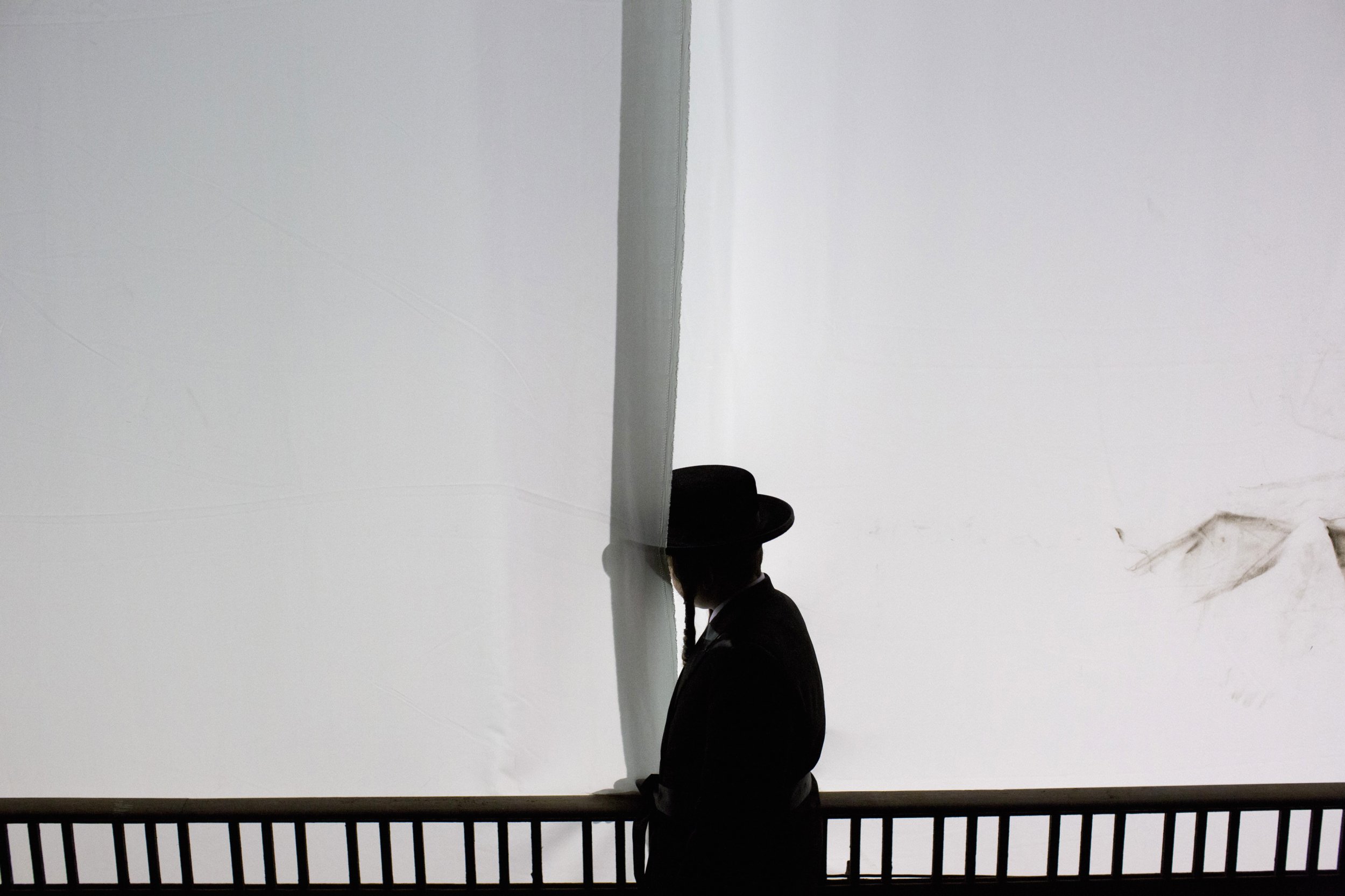 A New York County wants to prevent Hasidic voters from casting ballots in an upcoming election because of their religion, a new federal lawsuit charges.
The Sullivan County Board of Elections, which oversees voting in the Village of Bloomingburg, sent notices to 184 of 285 registered voters January 16 stating that it "intended to cancel their voter registration and to deprive them of the right to vote"--and more than 160 of those 184 voters are Hasidim, alleges the lawsuit filed Monday in U.S. District Court, Southern District of New York. Bloomingburg, a Catskills hamlet with a population of 420, has seen a large influx of Hasidim in recent years.
"All of them had previously registered to vote in Bloomingburg, which is in Sullivan County," the complaint continues, but the notice demanded those voters give new evidence to prove "why your registration should not be cancelled."
Plaintiffs in the suit and other Hasidim complied with these demands, the suit says, but the BOE said February 27 it would cancel 156 of the 184 voters' registrations--without further explanation. "What makes the action even more egregious here is that the Board of Elections has sought to cancel the votes of virtually every Hasidic Jewish resident of Bloomingburg. The Board plainly singled out these voters for challenge based entirely upon their religion," the lawsuit declares. (The italics are from the filing.)
The BOE directed requests for comment to the Sullivan County Attorney's Office, which said it was unable to comment on the suit at this time.
Sullivan County and Bloomingburg's Hasidic community have long been at legal odds, stemming from a 2006 development deal to annex land into the village for a planned subdivision. The developer maintains the village supported the Chestnut Ridge development until rumors circulated that it was for Hasidim; the village contends the developer tricked officials into annexing the land.
Clifford Teich, who was deputy mayor in 2006 and voted in favor of the annexation, recently said the developer told village officials it planned to build 125 homes and a golf course, but it now plans to build 396 homes and no golf course. The developer denies the allegation.
Even as the tensions have increased, many Hasidic Jews are moving into Bloomingburg.
This widening rift between longtime Bloomingburg residents, development proponents and Hasidic newcomers came to a breaking point this fall. After Chestnut Ridge opponents were unsuccessful in suing to stop the development, they petitioned the village to hold a dissolution referendum in September. If residents voted to dissolve the village, the Town of Mamakating (also within Sullivan County) would take over Bloomingburg's operations.
Dissolution supporters, who hoped Mamakating's stricter planning processes would shutter Chestnut Ridge, challenged "194 registered voters, 183 of who [sic] were Hasidic or Orthodox Jews," prior to the referendum. But a court eventually asked the BOE to certify the vote--and the dissolution referendum did not pass, voters' representatives said.
The new lawsuit maintains the Board of Elections has "renewed its efforts to disenfranchise Hasidic voters" for future elections by sending notices "to virtually every single Hasidic voter in Bloomingburg, expressing its intent to cancel their registrations, and imposing upon them the burden of appearing at two midweek hearing dates or providing additional documentary evidence or else forfeit their registrations." The BOE even sent the County Sheriff to inspect these voters' homes and confirm their residency, the filing claims.
The BOE's moves violate the plaintiffs' constitutional right to vote, and are largely based on "unmistakable" anti-Semitism, their lawyers argue.
Chestnut Ridge backers and several Hasidic residents of Bloomingburg filed a $25 million civil rights lawsuit against the village and the Town of Mamakating on September 8, alleging anti-Semitism. That lawsuit claimed Bloomingburg residents didn't have a problem with Chestnut Ridge until false rumors swirled that it is only for Hasidic Jews. The filing alleges that in order to stop the development and to make it harder for Hasidim to relocate there, Bloomingburg dissolved its planning board and zoning board of appeals, and instituted a building moratorium as well as putting up other roadblocks.
The new litigation also alleges that village, town, and county residents have harassed the Hasidim, and some who live there say they agree. They say non-Hasidic locals have honked their horns and hurled coffee cups at them, and they claim a man from a nearby village broke the windows of a new kosher pizza shop on five occasions last summer. Some Hasidim said residents have tailed them and taken photos while they make their way to synagogue.
Almost all dissolution supporters interviewed during the special election maintained the referendum wasn't a reflection of anti-Semitism, but several other townspeople said the dissolution movement was based on community fear of the Hasidim.
Although the BOE's demands of voters violate federal law, the new suit alleges, the plaintiffs did respond, completing its questionnaires, filing "substantial documentation" of residency and testifying in person. But at its hearings, BOE commissioners "did not ask a single question to the challenged voters who appeared, nor did they present any evidence then or thereafter to suggest that any challenged voter was improperly registered in Bloomingburg." The board canceled 156 of the 184 challenged voter registrations without explaining why, the suit contends.
The 27 named voters suing the BOE are seeking injunctive relief for their voting rights and for similarly situated voters, as well as unspecified damages. They also want a judge to designate the suit as a class action, so the court's decision would apply to all Hasidic voters in Bloomingburg.
"We have here a County Board of Elections that's engaged in a persistent and systematic effort to disenfranchise Hasidic Jewish voters in Bloomingburg," said Steven Engel, a partner with Dechert LLP who is representing the voters. "The right to vote is a fundamental right. And the right to live free from religious discrimination is an equally fundamental right. The plaintiffs here are seeking to vindicate their constitutional rights against this egregious campaign."