New York and Tri-State Area Brace for Tropical Storm Elsa, Largest This Hurricane Season
After pounding parts of Georgia, Florida, and the Carolinas, Tropical Storm Elsa
has become the largest storm during hurricane season. The National Oceanic and Atmospheric Administration predicted this would be an "above normal" hurricane season with Elsa being the fifth storm on their list of 2021 cyclone names which include: Ana, Bill, Claudette, Danny, Elsa, Fred and Grace.
"For 2021, a likely range of 13 to 20 named storms (winds of 39 mph or higher), of which six to 10 could become hurricanes (winds of 74 mph or higher), including three to five major hurricanes (category 3, 4 or 5; with winds of 111 mph or higher) is expected. NOAA provides these ranges with 70-percent confidence. The Atlantic hurricane season extends from June 1 through Nov. 30," according to the NOAA.
"Now is the time for communities along the coastline as well as inland to get prepared for the dangers that hurricanes can bring," said Secretary of Commerce Gina Raimondo. "The experts at NOAA are poised to deliver life-saving early warnings and forecasts to communities, which will also help minimize the economic impacts of storms."
Other cyclone names for 2021 include Henry, Ida, Julian, Kate, Larry, Mindy, Nicholas, Odette, Peter, Rose, Sam, Teresa, Victor and Wanda.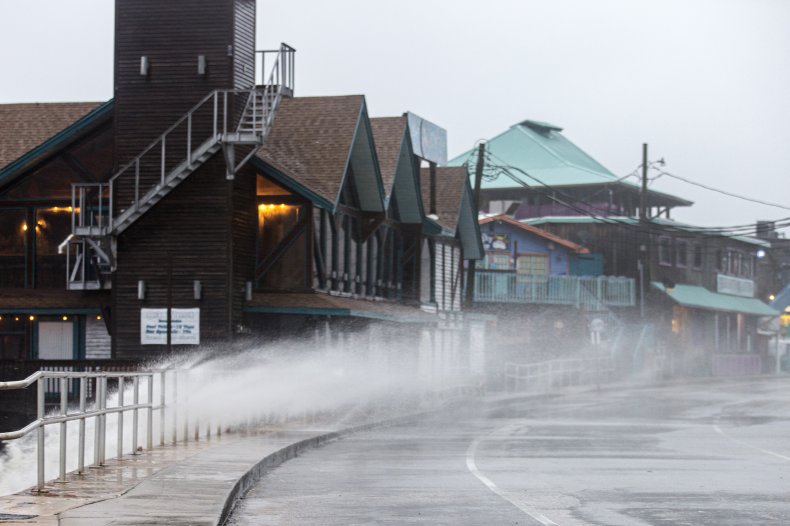 The NOAA also said its pursuing special measures along with the National Hurricane Center to keep Americans up to date during hurricane season.
"Although NOAA scientists don't expect this season to be as busy as last year, it only takes one storm to devastate a community," said Ben Friedman, acting NOAA administrator. "The forecasters at the National Hurricane Center are well-prepared with significant upgrades to our computer models, emerging observation techniques, and the expertise to deliver the life-saving forecasts that we all depend on during this, and every, hurricane season.
By Friday, Tropical Storm Elsa will impact the East Coast region, bringing wind gusts of 25 to 50 mph, the strongest of them being along the coastline. Rainfall is expected to be between 2-3 inches, but with the unpredictable nature of the storm, more could accumulate over the next few days. The powerful storm could also bring rip currents and heavy flooding. According to the South Florida Sun-Sentinel, one person was killed in the storm when a tree fell, striking multiple vehicles. Also, 10 people were injured when a tornado that was caused by Tropical Storm Elsa touched down at Kings Bay Naval Submarine Base.
The National Hurricane Center issued a Tropical Storm Advisory for the following areas:
New Jersey, along Long Island from East Rockaway Inlet to the eastern tip along the south shore and from Port Jefferson Harbor eastward on the north shore, and from New Haven, Connecticut to Sagamore Beach, Massachusetts, including Cape Cod, Block Island, Martha's Vineyard, and Nantucket.
There are also flash food watches, flood advisories, and flash food warnings in effect for surrounding areas.
A Tropical Storm Warning means that tropical storm conditions are likely somewhere within specific warning areas.