Manhattan Truck Attack Suspect Sayfullo Saipov Was 'Calm' and 'Friendly' Uber Driver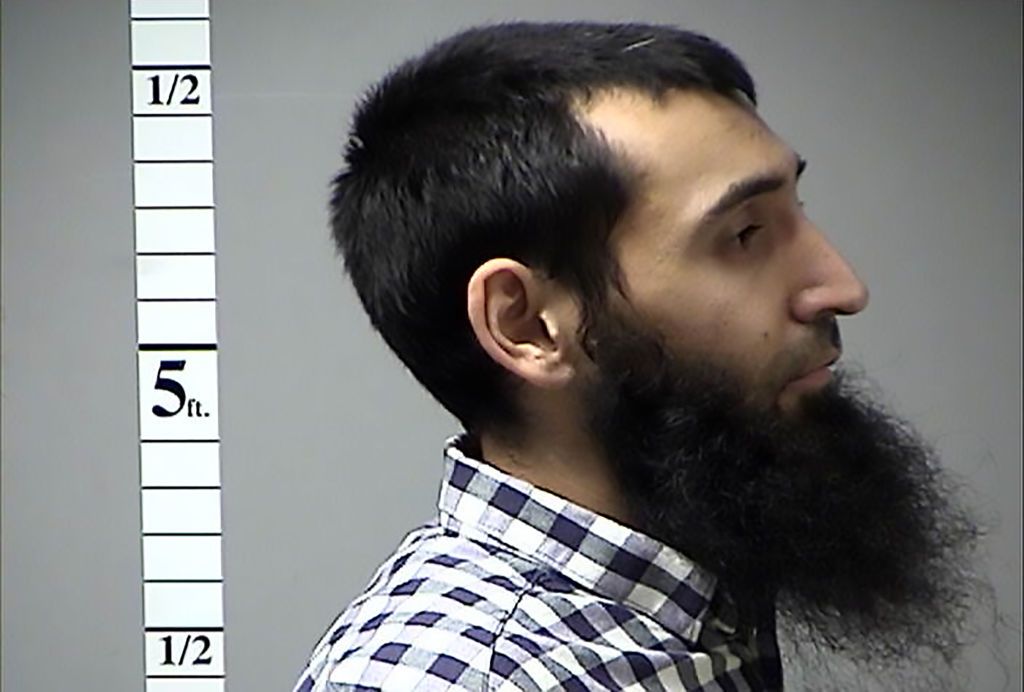 The man accused of running down and killing eight people in the West Side Highway in Manhattan worked as an Uber taxi driver and acquaintances described him as "very friendly."
Kobiljon Matkarov, 37, told the New York Post that he met the 29-year-old suspect, Sayfullo Saipov, about two years ago in Florida and had a positive relationship with him.
He told the publication that Saipov had been working as a driver for Uber in New Jersey as recently as the summer.
"He is very good guy, he is very friendly… he is like little brother… he look at me like big brother," Matkarov was quoted as saying by phone from his home in Miamisburg, Ohio.
According to the New York Post, Matkarov's family met Saipov when the younger man gave them a ride to the airport. "My kids like him, too; he is always playing with them. He is playing all the time," Matkarov reportedly said.
In a statement provided to Newsweek, Uber said, "We are horrified by this senseless act of violence. Our hearts are with the victims and their families. We have reached out to law enforcement to provide our full assistance."
Saipov had worked as an Uber driver for more than six months, had passed a background check and recorded more than 1,400 trips for the service. CBS News reported that Saipov had received four previous traffic violations, but found no further criminal background. He had been banned from the platform, but Uber didn't specify why. The company had not yet found any negative safety reports about Saipov, though it had started to aggressively review his history on the app and is cooperating with the FBI's investigation.
The Associated Press reported other details about the background of Saipov, who emigrated to the U.S. seven years ago. Records show Saipov was a commercial truck driver who formed a pair of businesses in Ohio after moving to the U.S. He had a Florida driver's license but reportedly lived in New Jersey. Sources told NorthJersey.com that Saipov was living in Paterson, which is about 20 miles outside Manhattan, and had a wife and two young children.
A family friend, Dilnoza Abdusamatova, with whom Saipov stayed in Ohio, told The Cincinnati Enquirer Saipov was "really calm" and worked hard. "He always used to work. He wouldn't go to parties or anything. He only used to come home and rest and leave and go back to work."
Saipov allegedly drove a rented white Home Depot truck down a West Street bike path in lower Manhattan on Tuesday, hitting cyclists and pedestrians, killing eight, before hitting a school bus. A police officer shot him in the abdomen when he exited a truck waving weapons that turned out to be a paintball and a pellet gun. Law enforcement sources have told NBC News that Saipov left a note in his truck pledging allegiance to the Islamic State militant group (ISIS).
New York Governor Andrew Cuomo said the suspect appeared to have acted alone. "There's no evidence to suggest a wider plot or a wider scheme. These are the actions of one individual meant to cause pain and harm and probably death," he said.