Bill de Blasio's Son and Dozens More Reportedly Purged From New York Rolls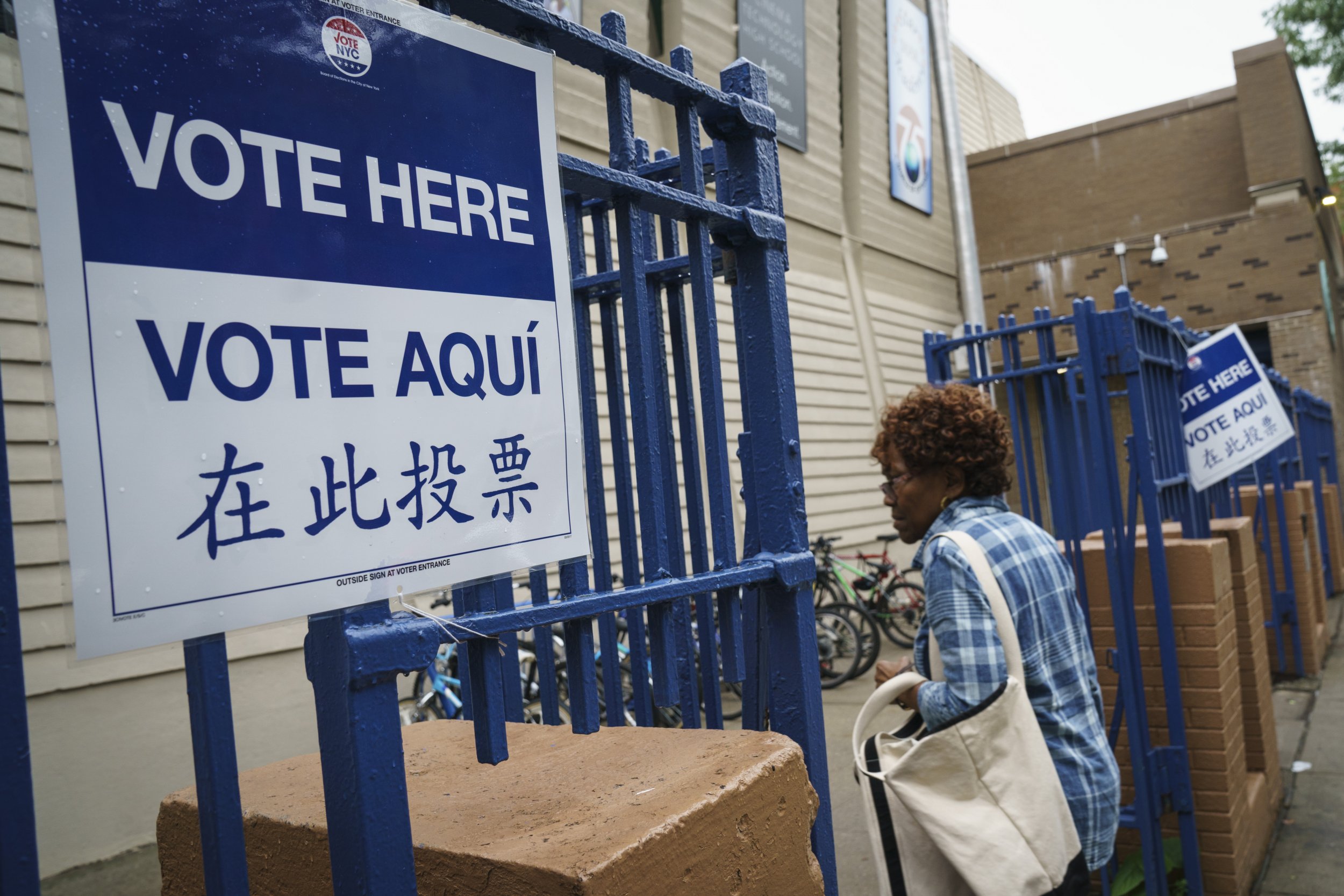 Reports of voter roll purges emerged in New York as residents took to the polls for state primary elections on Thursday. Dozens of voters said they were forced to cast an affidavit ballot after being told they were not on voter rolls, according to the New York State Attorney General's Office and Common Cause.
The mayor's son, Dante de Blasio, was among those prevented from casting a ballot. "I heard from Dante...he had a voter card from the BOE...officials at his poll site couldn't find his name," Mayor Bill de Blasio said, according to his press secretary.
The Attorney General's Office had received 40 calls about on its hotline by 12:00 p.m., Communications Director and Senior Policy Advisor Amy Spitalnick told Newsweek. "The majority [of calls] involve voters not being in the rolls," she said.
New York City Board of Elections (BOE) spokeswoman Valerie Vazquez-Diaz told Newsweek that the BOE could not verify the grievances without names of claimants. She said the issue was not that voters had been purged, but that people were not registered as Democrats or Republicans, preventing them from casting a ballot in New York primaries. "For me to do it anecdotally, it's impossible. The names that I've been looking up, they're not registered," she said.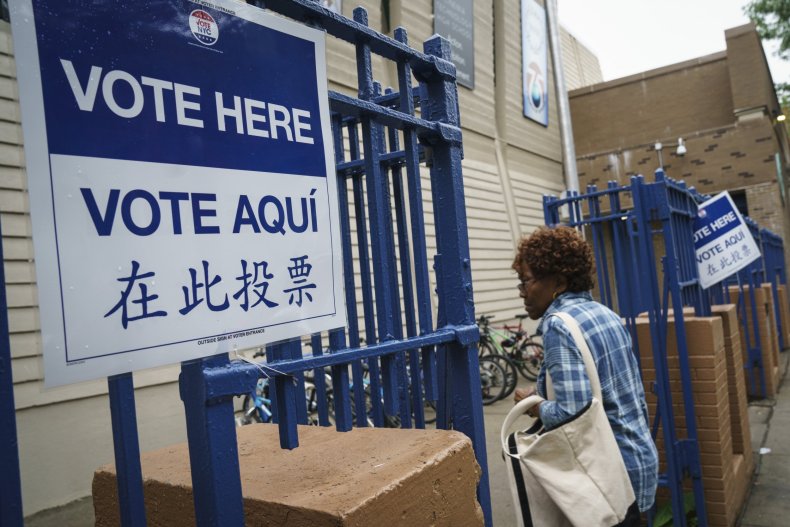 Common Cause New York Executive Director Susan Lerner rejected those statements, saying the calls received by the Election Protection Hotline contradicted Vazquez-Diaz's statements. "We're hearing from a lot of people who are not registered who voted in the June primary," she said. "We are hearing from people who voted recently." She also noted that sometimes poll workers simply overlook names on their roll lists.
Last year, the NYC BOE reached a settlement after being sued in federal court for removing more than 117,000 voters for inactivity. The voter purge violated both the 1993 National Voter Registration Act and New York state law. As part of the settlement, the BOE agreed to provide voter registration data to Common Cause New York for monthly monitoring and set up procedures that prohibited removal of inactive voters.
Lerner told Newsweek that the number of people indicating their registration had been invalidated was not higher than recent elections. But she described the reported purges "disappointing and concerning," considering the legal agreement, which was intended to rectify New York's burdensome voting process.
"The whole point of the settlement with the board was to prevent these problems," she said. "I would expect to see the number of people improperly removed decrease as a result of our settlement."
Voters in New York documented other issues plaguing the elections, as well. Stony Brook University professor Stephanie Kelton tweeted that voters at her polling station had received misprinted ballots, causing voting machines to reject them. Her post did not indicate where she was voting.