Knockout Game: New Yorkers Are Getting Brutally Sucker Punched In The Face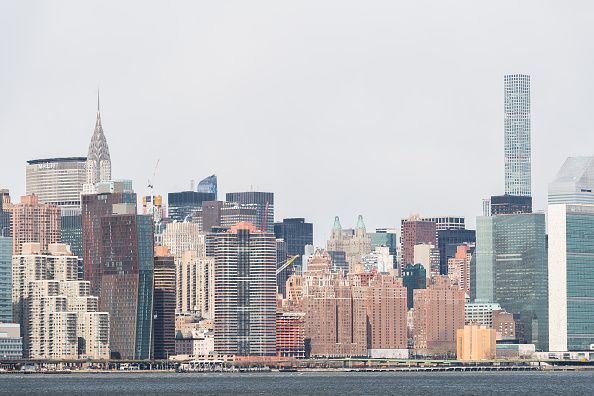 New Yorkers are now concerned about getting sucker punched in the face while walking down the street, thanks to the "knockout game."
The sick game involves someone walking up to a person, sucker punching them without reason, and walking away from the victim.
On Thursday, a 43-year-old man was knocked out unconscious after being punched outside of a Shake Shack. The man was tying up two dogs before heading into the restaurant when a couple of teens threw two cups of water and a milkshake on him, the New York Daily News reported.
The NYPD said a 16-year-old boy wearing a dark bomber jacket punched the man and knocked him to the ground after the man had left the restaurant. But, he stopped to take a selfie with the unconscious victim before he fled.
The victim was reportedly left outside the restaurant and laid unconscious for 45 minutes, suffering from pain and swelling to the face, the NYPD said.
Last month, the NYPD asked the public to be on the lookout for individuals who are participating in the knockout game after a woman was brutally sucker punched in the face.
Prior to this incident, another woman was attacked back in September. Sara Farina was walking her dog on September 25 when a man approached her from behind and punched her, DNAinfo reported.
"I've never had any fear here in Manhattan until now. And, now, I'm extremely fearful," Farina told NBC News. "If I'm out, and it's dark out, I'm scared."
Like the victim, Farina's face was left swollen and bleeding. She said the impact was so hard, she doesn't even remember hitting the ground.
"It felt like somebody hit me with a two-by-four. I saw stars," she said.
There have been several reported incidents of the "knockout game," which became popular in New York and other cities back in 2013. Jewish residents were targets of the attacks last year, which led to the arrest of four children.
Authorities were still struggling to figure out if the game was part of an actual crime trend or if it was a myth in 2013, according to reports from the New York Times and Reuters.