New Yorkers Come Together to Form Network Providing Community Support During Coronavirus Pandemic
Newsweek's "Heroes of the Pandemic" series features everyday heroes showing service, sacrifice or kindness in the time of COVID-19.
As New York City became one of the first major areas in the country to order residents to stay at home as the coronavirus pandemic spread nationwide, a group of activists in the borough of Queens quickly realized that they needed to organize to help their neighbors in the weeks ahead.
In an effort to address the unique and individual needs of their local community, volunteers and activists from the Ridgewood Tenants Union came together to form the Ridgewood Mutual Aid Network (RMAN). While Ridgewood is just one of the city's bustling and diverse neighborhoods, the group has also provided assistance to residents of Glendale, Middle Village, Maspeth and Bushwick as well.
"I personally decided to move forward with RMAN because I want to be there for my community as best as I can. As humans, it is our duty to help each other whether there is a pandemic or not," Andrea Shaw, an activist and organizer with the network, told Newsweek.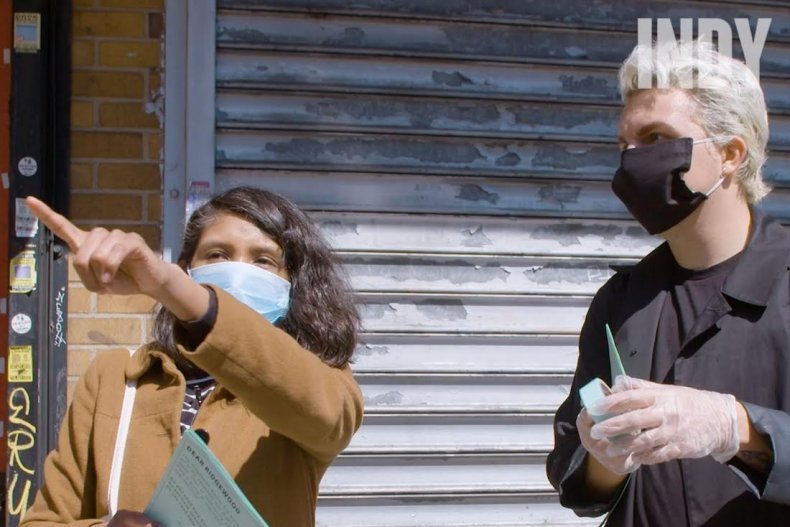 "When we were told we had a stay-at-home order, I wasn't worried about myself. I was worried about the families, the essential workers, the house-less, the sick, the elderly, the list goes on," she said. "Not everyone has the luxury of being able to safely stay at home or purchase food when there are no jobs."
At first, the network started by providing the basic necessities that they could, such as food, pet supplies, medication and housing advice. As the organization worked with the community, Shaw explained that they also began to "provide further unemployment and food resources, legal advice, DIY masks, gloves, rent assistance, and of course a friendly person to talk to."
Simple printed signs were posted throughout the neighborhood by RMAN in English, Polish and Spanish offering residents support and guidance. The signs included contact information for people to seek support, whether it be advice about tenants' rights, help with food or assistance getting medication.
Lorena, a resident of Middle Village, told Newsweek that she is very thankful for the support provided by RMAN. The group assisted her by delivering groceries to her home on Sunday. She also said she was grateful for how quickly they responded and for how supportive the network had been.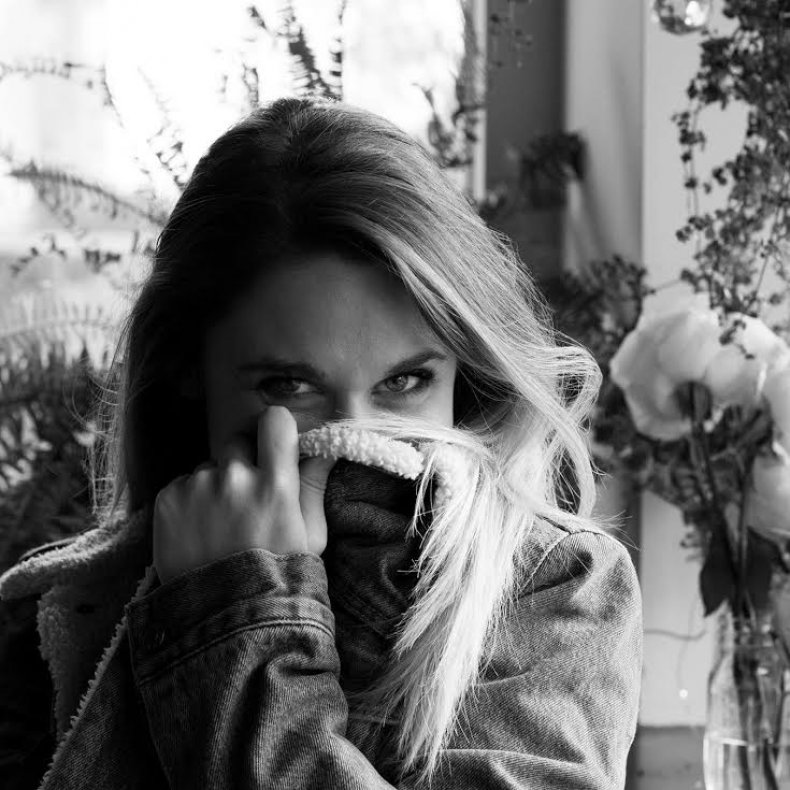 Sophia Kadir, a Ridgewood resident, said that she was glad when she saw the RMAN signs in her neighborhood and it was nice to see people in the community coming together to support one another in this difficult time.
According to an analysis of Census data published by Axios last July, Queens is the most racially and ethnically diverse county in the country. That also means it's home to many immigrants, some of whom are undocumented. While economic stimulus legislation passed by Congress in March will benefit many Americans who are out of work during the ongoing crisis, many immigrants without green cards will not benefit from this extra support.
"Immigrants and the house-less need financial and housing assistance the most right now. I see a huge lack of care and action that benefit them," Shaw said. She argued that "local and federal government should be doing more as their plans only protect and help certain parties."
"Their concern is the economy. As a community, our concern is our lives," the activist said.
Shaw explained that the RMAN is looking for more dispatchers, delivery runners, people who can help with legal advice, as well as designers, mask makers and those who can think of other ways to help the community. The group has also launched a crowdfunding campaign that has managed to raise nearly $10,000 to support its efforts.
"This was an unexpected event and is hitting New York City, particularly Queens, hard. People are stressed, out of food and money, cannot leave their homes or are sick themselves," Shaw said. "Providing people with ease during a fearful time gives them one less thing to worry about."
Know a hero you want to nominate to be featured in our series? Drop us a line at heroes@newsweek.com.