It's Time to Legalize Marijuana, Majority of New Yorkers Say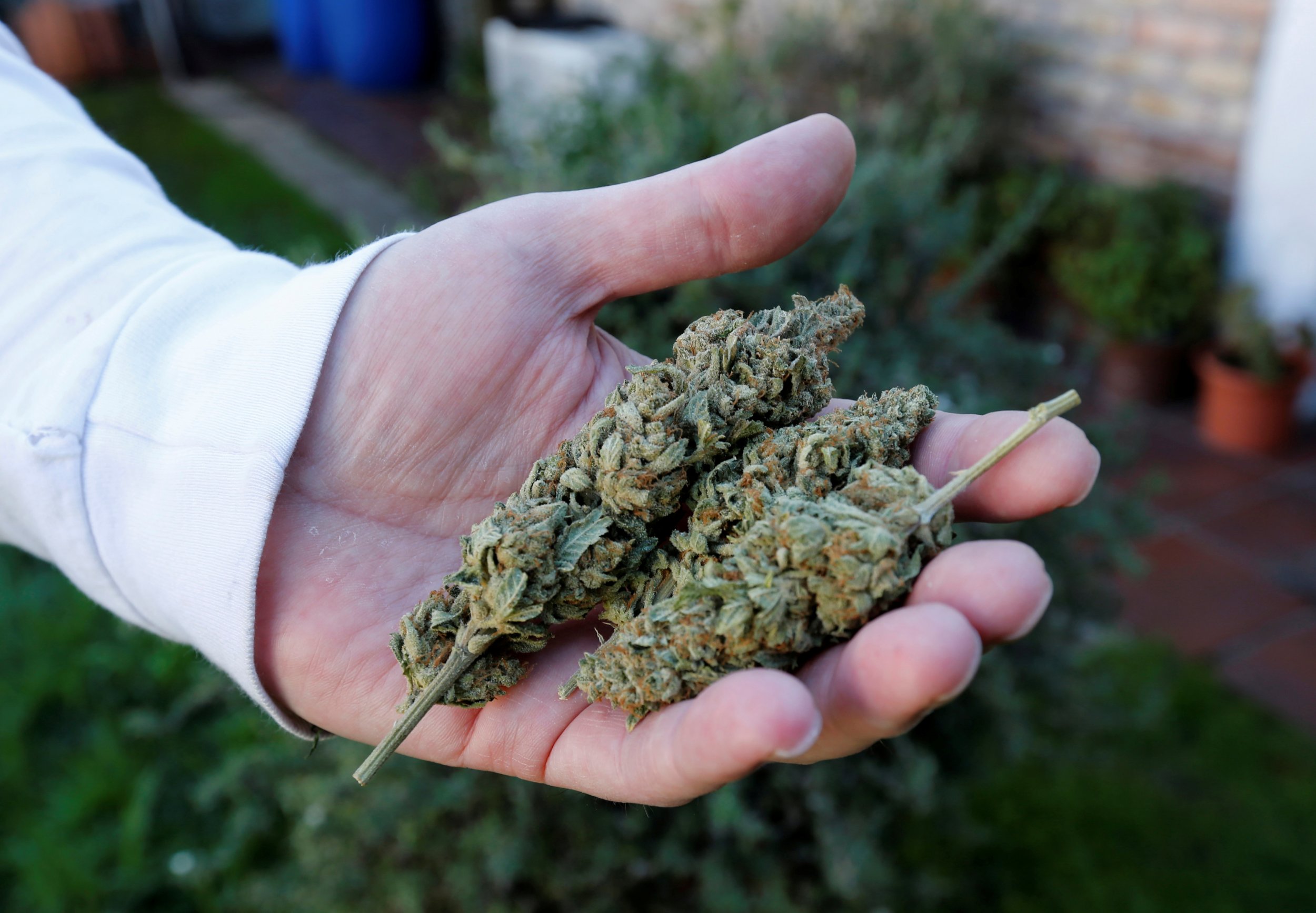 Legalize it, New Yorkers are telling their legislators.
The majority of the Empire State said it's time for lawmakers to pass a bill legalizing marijuana, with 62 percent of residents surveyed voting in favor of the move, according to new poll results released on Monday from the Marijuana Policy Project Foundation and the Drug Policy Alliance.
A bill to legalize cannabis was first introduced in 2013 and has been amended twice, but still hasn't picked up traction in the state legislature. And Governor Andrew Cuomo is refusing to throw his support behind the bill, saying he opposes recreational weed. But advocates are hoping the latest poll results will show lawmakers their constituents just want to be able to take a hit without getting hit with an arrest.
"It was a really encouraging result from our perspective, seeing that New Yorkers are fed up with prohibition," Melissa Moore, deputy state director of the Drug Policy Alliance, told Newsweek.
Supporters of legalization argue it will bring positive social and economic changes to the state, including helping erase its $4.1 billion budget deficit, a strategy of taxation that 60 percent of voters supported.
"New York could generate a large amount of revenue from a legalized, taxed and regulated model as we're seeing in other states," said state Senator Liz Krueger, who introduced the bill to legalize.
She isn't wrong in thinking so—eight states and Washington, D.C., have legalized weed and are reaping the economic benefits. Colorado has pulled in more than $205 million in revenue from marijuana sales this year, and has generated nearly $600 million since it legalized pot in 2014, according to state data.
Greenlighting recreational marijuana would also eliminate arrests that disproportionately target minorities. Some 800,000 people have been arrested for having small quantities of pot in New York in the last two decades, with more than 700,000 of those arrests happening in New York City. The vast majority of arrests, 85 percent, involved blacks and Latinos.
Last year, New York City announced it would move away from marijuana arrests and issue tickets instead, but police have still arrested 9,968 people on marijuana possession charges through June this year, New York Police Department records show.
As part of the bill, legalizing weed would come with the concealment of low-level arrests on criminal records, which will open up opportunities for people who have difficulty getting jobs because of their past, according to Moore.
"It attempts to right the wrongs of prohibition, it would heal the records of those who have arrests," she said.
Some in the state are already using weed legally—medical marijuana was given the go-ahead in 2014, and the state announced this year it is going to grow the number of dispensaries from five to 10 by 2018.
Hearings on the bill to finally legitimize pot will take place this spring, and advocates are hopeful it will pass now that lawmakers, especially in the Republican-controlled Senate, are presented with evidence it would be good for the state's wallet.
"We make the argument based on marijuana prohibition being enormously costly. For the Republicans, it definitely resonates a little more," said Moore. "All of the things people were concerned about haven't panned out in terms of fears. The sky hasn't fallen."