New York's Unvaccinated JPMorgan Chase Employees Could Be Fired, Warns CEO Jamie Dimon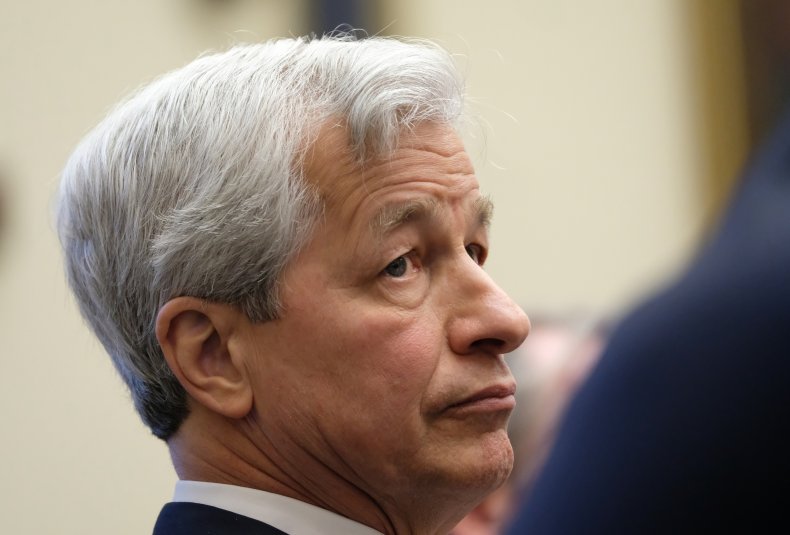 JPMorgan Chase CEO Jamie Dimon has suggested that New York workers who refuse to abide by the company's vaccination requirements can expect to be fired.
While competitor Citigroup announced last week that workers who refuse COVID-19 vaccines would be fired by the end of the month, JPMorgan Chase has not yet instituted a similar policy. However, Dimon told Reuters on Monday that employees who continue to refuse vaccination in New York could soon find themselves out of work.
"If you aren't going to get vaxxed, you won't be able to work in that office. We're not going to pay you not to work in the office," Dimon said. "We want people to get vaccinated."
Dimon added that the company had not made a decision on whether to offer employees a long-term policy that could allow them to work from home. Last month, the firm told its Manhattan-based staff to work from home if they were unvaccinated, after previously allowing them to work in offices with regular testing. Over 90 percent of the employees were vaccinated at the time.
During an interview on CNBC, Dimon said that 97 percent of JPMorgan Chase workers at the company's Manhattan headquarters had been vaccinated as of Monday, according to Bloomberg. The CEO also noted that company's policies on vaccine mandates varied by location.
"Unlike any other policy we've ever had, we're not trying to be consistent," said Dimon. "There are different laws and different requirements in cities and states and schools, and so here we're adjusting locally ... As buildings get to 95 percent and 97 percent vaxxed in certain states, that may end up with a different policy than a different state."
In a memo sent Dec. 14, the bank told its unvaccinated Manhattan workers that they would need to work remotely as "alternative solutions are considered." The policy came after New York City began requiring that masks be worn in businesses that did not require employees to provide proof of vaccination.
"We are taking this step because we have very high rates of vaccination amongst our employees," the memo stated. "With rates well above 90%, it seems unfair to require our vaccinated employees to wear masks all day at their desks, and would be a step that would slow the progress we've already made towards business normalcy."
Citigroup workers who have not complied with a strict vaccine mandate, which was put in place in October, are set to be placed on unpaid leave by Friday and permanently let go by the end of January unless they are given an exemption. While it is unclear how many workers may lose their jobs, more than 90 percent of the company's employees had been vaccinated as of last week.
Newsweek reached out to JPMorgan Chase for comment.