New York's Worst Winter Ever? Actually, It's Pretty Close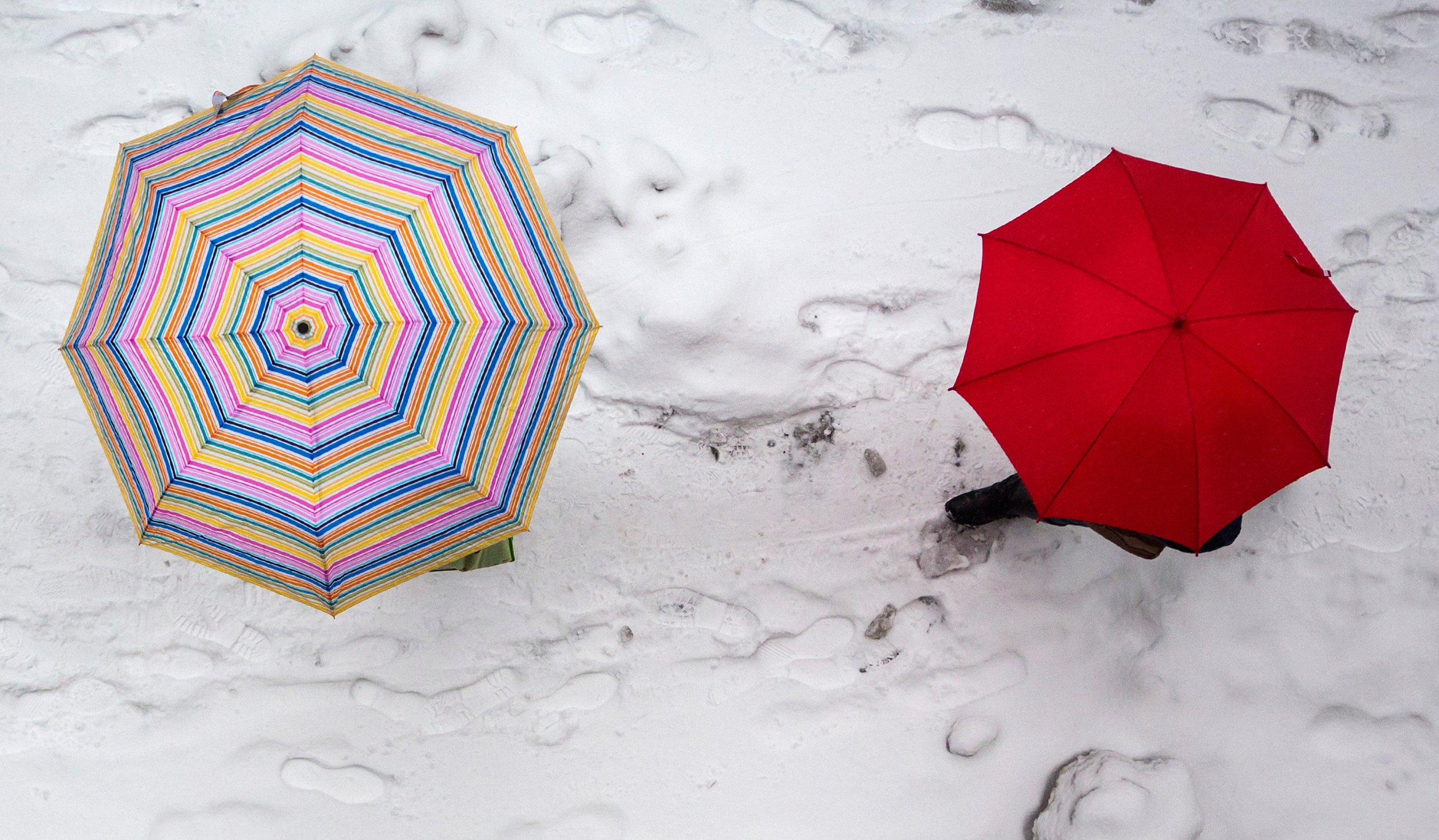 For weeks, New Yorkers have heard the mutterings. This winter is hellish. The snow is worse than it's ever been. The resurging Polar Vortex is a ripe gift from Satan.
Turns out it's all true — mostly. Not the Satan bit. But as snow coats Central Park on yet another frigid morning, New York is inching closer to historic snowfall records — all despite what has been one of the Earth's warmest winters on record.
"We're already among the top snowiest seasons in Central Park, and this month is the second snowiest February on record," WNBC Meteorologist Raphael Miranda told Newsweek. "We're breaking all sorts of records and making all sorts of lists."
The stats — as they stood last week, before this morning's minor snowfall — were striking enough already. Last Tuesday's snow broke the record "for most snow in the city in the first two months of the year," the Times' City Room blog reported, bringing the total to 48 inches. Including the full winter, that number rises to 56.6 inches, Central Park's seventh snowiest winter in history — and "the third fastest we have gotten to 56 inches."
And neither last week nor today has the cruel hand of winter run its course. "It's unlikely that we'll get to that top snowiest season [record] from 1995–1996, but getting to number two on that list wouldn't surprise me," Miranda said. "And that record goes back to 1947–1948. If I were a betting man, I would start putting bets on it."
But, meteorologists have stressed, those figures don't provide much context. What's been especially impressive, or disturbing, about the winter's accomplishments is that there hasn't been a single massive snowstorm to jolt the figures numbers up.
"The amazing thing to me is, the biggest storm thus far in Central Park this year is only 12.5 inches," Weatherworks metereologist Ken Elliott said. "A lot of these other big years in the past there's been one 16-20-inch storm in there. We haven't had that this year. It's been a lot of solidly plowable 8-inch-to-12-inch types of events."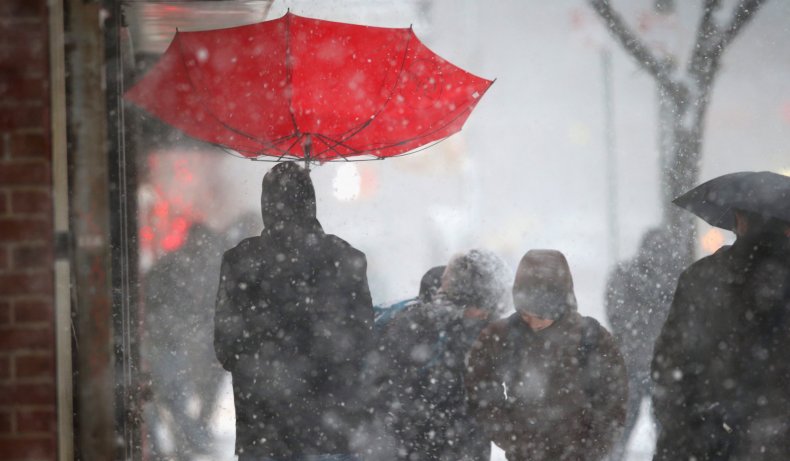 There's been no "blockbuster storm," as Elliott put it — nothing to stack up with the city's Great Blizzard of 1888, which obscured houses under 30-40-foot snowdrifts and left New Yorkers housebound for a week, or the Blizzard of 1996, which piled up to 20.2 inches in Central Park. (Those records were topped by a storm in February of 2006, Mariam Touba, a reference librarian at the New York Historical Society, pointed out, but for some reason "nobody remembers it.")
All of which history, if you dig into it, could make complaining in 2014 seem ungrateful. But those shoveling New York sidewalks in 1888 or 1996 didn't have a Polar Vortex to contend with
"Temperatures were nothing like we had this time around," Miranda said. "It's a combination of snowstorm, high accumulation, and extreme cold — I really think that has given this winter a particularly nasty personality."
Miranda laughed when asked if those temperatures might refuse global climate change, as Donald Trump has tried to argue.
"What we're seeing now is weather, not climate," he explained. "One of the theories of climate change is that there will be more moisture and heat energy available for more powerful winter storms and non-winter storms as well. So it just doesn't hold water that a snowy winter refutes climate change."
New York's Worst Winter Ever? Actually, It's Pretty Close | U.S.