China Tried to Talk New Zealand, Praised for Its Coronavirus Response, Out of Tough Lockdown Measures
China tried to dissuade the New Zealand government from imposing its tough restrictions to mitigate the coronavirus, believing them to be an "overreaction," New Zealand Minister of Foreign Affairs Winston Peters has said.
Even with only a few cases in mid-March, the government led by prime minister Jacinda Ardern acted quickly, closing the country's borders, shutting non-essential businesses and schools. The tough restrictions were eased two weeks ago and contributed to keeping the coronavirus infection rate among the lowest in the world.
But China did not believe such measures were necessary, according to Peters, who said his first call at the start of the crisis was with his Chinese counterpart.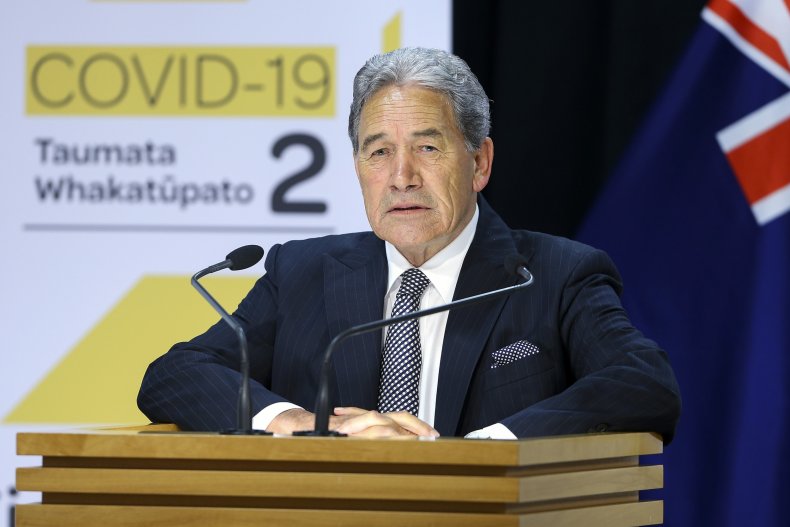 "It was to be expected that they didn't want us to go into lockdown and I suppose they wanted a discussion about that," he told Stuff.co.nz's podcast.
"We had a long discussion, but in the end I said: 'Look, you'll understand we've heard what you've got to say; that we've got to protect our own people, and as fast as we can; and it ended up with, 'Well, I hope I see you one day,' sort of thing."
"Without speaking out of turn, they wanted an explanation as to why we were doing it because they thought it was an overreaction," Peters said.
He said he had to make China understand that "we are an island nation, where a lockdown will work much more effectively than other countries.
"We need to go with the number one premise, and the number one responsibility, which is the health and security of the New Zealand people, so you will understand why we are forced to make this decision.'"
The total number of confirmed coronavirus cases, according to Johns Hopkins University, is 1,497, 94 percent of whom have recovered. The death toll stands at only 21, and on Thursday, there were no new recorded cases of the coronavirus for the third day running, Radio New Zealand reported.
Success in curbing the virus has led to a further easing of restrictions from level three to level two and has allowed the reopening of retail businesses, cafes, gyms and playgrounds.
When asked about how the measures in New Zealand compared with those in the epicenter of the pandemic, Peters said: "In the case of Wuhan, they were actually welding people's doors closed to ensure they didn't leave their homes."
A degree of diplomatic tension between New Zealand and China spilled over this week when New Zealand backed a push led by the U.S. for Taiwan to join the World Health Organization (WHO) as an observer.
Chinese Foreign Ministry Spokesman Zhao Lijian said it had shown its "strong dissatisfaction" with New Zealand's support for Taiwan's proposed WHO role and suggested it may damage bilateral ties.
However, Peters said in a press conference "we have got to stand up for ourselves," Reuters reported.
The infographic below, provided by Statista, shows the countries with the most confirmed COVID-19 cases, as of May 14.