New Zealand Finally Offers Pregnant Reporter in Afghanistan Voucher to Return Home
Following a lot of negative publicity, a pregnant New Zealand journalist who turned to the Taliban for help after being denied re-entry can now return home after the government offered her a way back.
In a case that garnered much backlash for New Zealand, Charlotte Bellis, a pregnant journalist who worked for Al Jazeera in Qatar, was not allowed to re-enter her home country last week due to the MIQ and Immigration NZ protocol. At first, Bellis was told that she did not meet the emergency criteria: Her requested return date was not within 14 days and pregnancy was not considered an emergency. However, she was offered refuge by Taliban officials, before New Zealand Deputy Prime Minister Grant Robertson offered Bellis a voucher for a room.
"I will be returning to my home country New Zealand at the beginning of March to give birth to our baby girl," Bellis said in a statement and shared with the Associated Press. "We are so excited to return home and be surrounded by family and friends at such a special time."
Her situation was precarious. In Afghanistan, it is illegal to be unmarried and pregnant. However, it was the only place she and her partner had visas, so the couple returned after seeking assistance from Taliban officials.
"'You can come and you won't have a problem. Just tell people you're married and if it escalates, call us. Don't worry. Everything will be fine.' When the Taliban offers you—a pregnant, unmarried woman—safe haven, you know your situation is messed up," she wrote.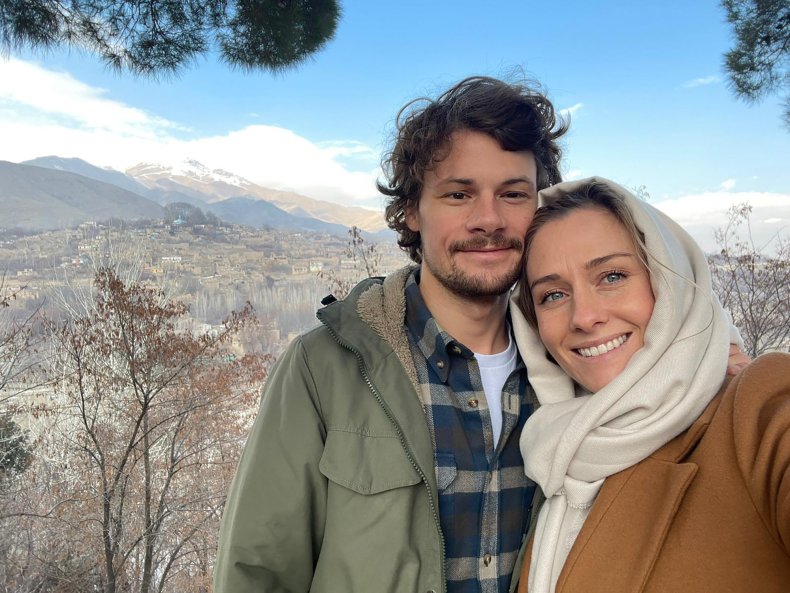 The head of New Zealand's quarantine system, Chris Bunny said the publicity surrounding the situation did not play a role in the new offer, which, he said, was made because Afghanistan is a dangerous country, according to the AP.
Although the country has been able to mitigate the spread of the COVID-19 virus, there have been calls for New Zealand to adjust quarantine criteria, specifically for pregnant women, according to the BBC.
When first applying for an MIQ voucher, Bellis wrote in her column that she sent 59 documents and a cover letter from her lawyer. However, in Bunny's response, the requested date was not within the 14-day window. Additionally, Bunny's response mentions that pregnancy is not considered an emergency under the criteria.
Bellis said that her lawyer has previously represented close to 30 pregnant New Zealanders, whom MIQ also declined. She wrote that her lawyer took MIQ to court eight times, and "MIQ miraculously finds them a room. It's an effective way to quash a case and avoid setting a legal precedent that would find that MIQ does in fact breach New Zealand's Bill of Rights."
The Taliban has faced international criticism for its repressive rules surrounding women. Although Taliban officials said all women would be allowed to return to school after the Afghan New Year, thousands of female civil servant workers have been prohibited from returning to their jobs, according to AP.
Bellis' case has also sparked criticism from Afghan rights activists. Emeran Feroz, an Austrian-Afghan journalist, tweeted how the case shows how the Taliban treats non-Afghans differently.
"Journalists who were seen as Afghans often faced threats, beatings, torture and murder while non-Afghans (Western European/American etc.) had tons of privileges and were welcomed and treated softly by all sides," he wrote.