New Zealanders Have Returned More Than 10,000 Firearms Since the Christchurch Attack
Police in New Zealand say they are confident that the government buy back of firearms, which were banned in the wake of the Christchurch mosque shootings, will make the country safer, despite only a fraction of outlawed weapons being handed into authorities in the first month of the scheme.
A government bill outlawed most automatic and semi-automatic weapons as well as components that modify existing weapons. The legislation was passed quickly and almost unanimously following the killing of 51 people in two inner-city mosques on March 15 by Australian citizen Brenton Tarrant, 28.
Hundreds of gun collection events are planned in the next three months across the South Pacific country, including at large sports stadiums.
Kiwi police have boasted that 10,242 firearms were handed in under the scheme, which started in mid-July and runs until December 20. Some 1,269 weapons were handed in under amnesty.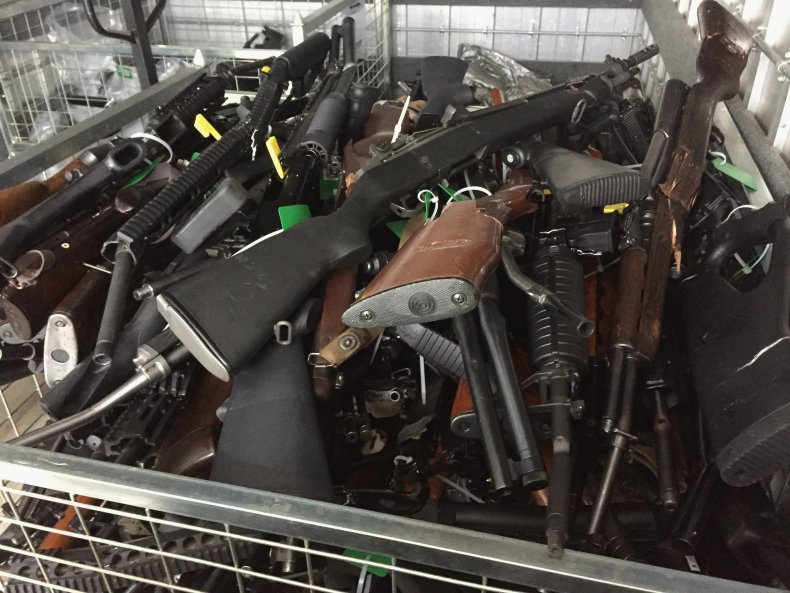 "We have been really happy with New Zealand's engagement and response to this process and we look forward to more people taking part in the buyback scheme over the coming months," New Zealand police said in a statement.
But the figure is still a tiny proportion of the estimated number of weapons thought to be outlawed.
The New Zealand government has invoked the effectiveness of a similar buy-back scheme after the Port Arthur massacre in 1996 on the Australian island of Tasmania, where a gunman murdered 35 people.
In New Zealand, a license is required to own a gun but it does not need to be registered. This means there are no firm figures on how many weapons are in the country, with estimates varying between 1.2 million and 1.5 million.
New Zealand Police also do not have any statistics on how many military-style semi-automatics there are.
Meanwhile, there is growing opposition from New Zealand's pro-gun groups. In June, the Council of Licensed Firearm Owners (Colfo) said it would mount a legal challenge to the government's changes to gun law, Stuff reported.
Among their complaints is that the legislation was passed too quickly and that compensation rates are unfair and could cause a spike in black-market sales.
Gun owners receive 95 percent of a "fair market value" for weapons in new or near-new condition, 70 percent for those in average condition, and 25 percent for those in poor condition.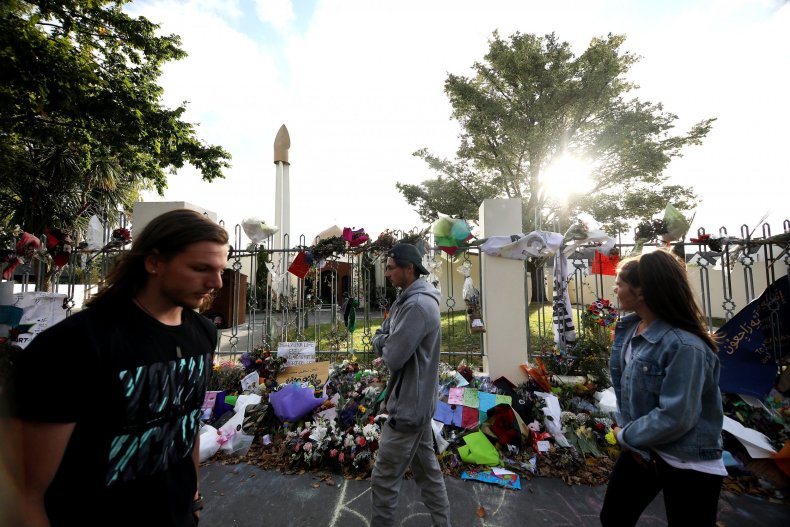 Nicole McKee, the spokeswoman for Colfo said many of its members were unhappy they had to give up their guns, when unlicensed owners were less likely to do so.
Soon after the shootings, the notorious Mongrel Mob gang said they would refuse to relinquish their outlawed weapons because they needed to protect themselves from other gangs.
"People are quite upset that they have been targeted when the people who are illegally in possession, and committing crimes with firearms, haven't been targeted," McKee told The New York Times last month.
She called on her members this week to keep their weapons until the government came up with better compensation.
"We are insisting the Government make other channels available for return, including dealers and home visits as soon as possible," she said in a statement on Monday.
In June, the former chair of the Council of Licensed Firearm Owners, Paul Clark, told Radio New Zealand that gun owners felt aggrieved.
"The lawyers will tell you there are strong legal rights in this country about going to court on legally held property if the government wanted to confiscate it.
"Honestly, people just feel they are being made to carry the can for an event they had nothing to do with and didn't want to happen anyhow ... they are just seen as the easy scapegoats for our system," he told RNZ.